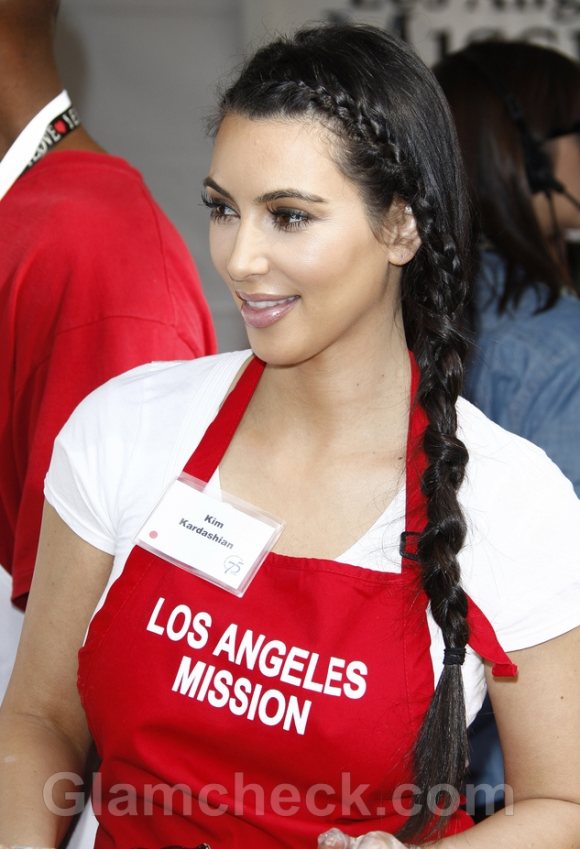 Stylish socialite and TV personality Kim Kardashian has always given the most standard ensembles her own spin. And she did it again, this time with her hairdo, as she attended the 75th anniversary of the Los Angeles Mission in Los Angeles, California to serve Thanksgiving dinner to the homeless on November 23.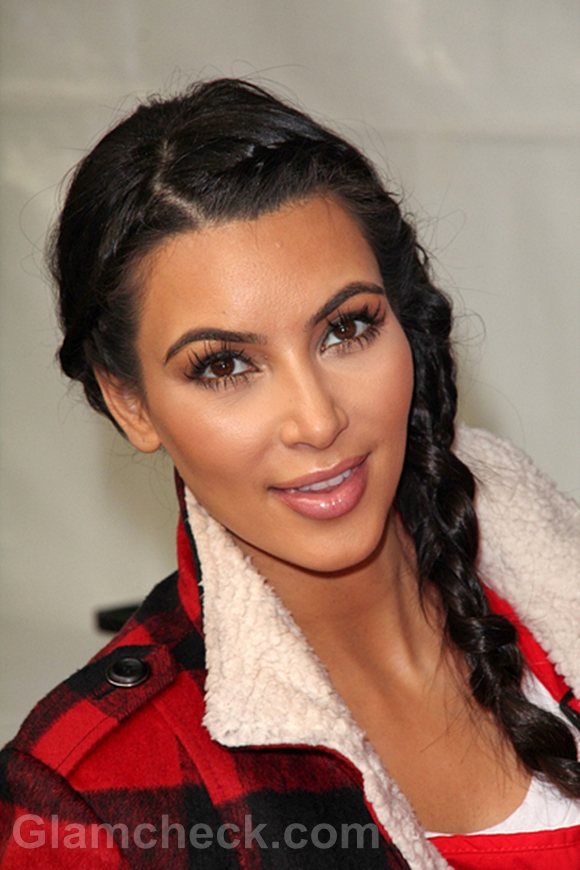 Kim wore her hair in milkmaid braids. Now this is a very feminine and detailed hairstyle, but it is a little complicated to execute. However, Kim has showed us that there are ways to work around this and make milkmaid braids easier to do.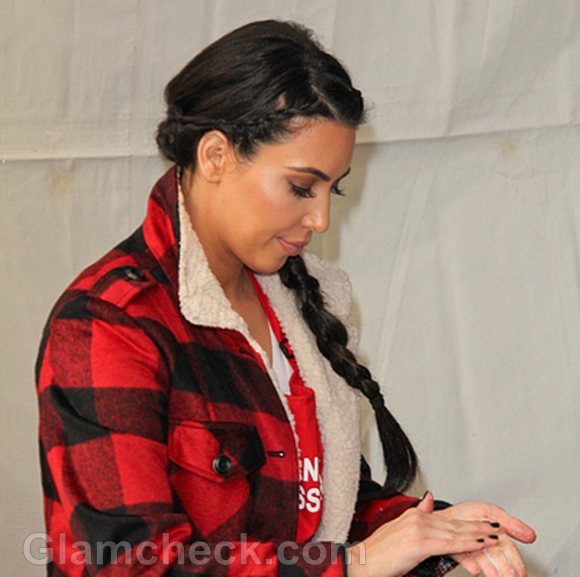 Usually, the milkmaid braid hairdo features one thick braid that acts as a hairband in a way. What Kim has done is entirely different, but still easily identifiable as a milkmaid braid hairdo with its inherent charm. She starts by giving her hair a side parting and splitting it into three sections. The two sections on each side of the parting are made into individual thin braids that resemble the conventional milkmaid braids hairstyle. Then, she used these two thin side braids to create a lower side-braid using the third bit of sectioned hair. The result is a simple and totally doable milkmaid braid that looks trendy, girly and frames her gorgeous face beautifully.
Thanks for the idea, Kim. Since milkmaid braids look so great and can be worn anywhere, we cannot wait to try out this simplified version of the much-loved hairstyle.
What do you think of Kim's take on milkmaid braids? Will you be giving it a go anytime soon? 
Image: Shutterstock, P R Photos