Brit actress Bonnie Wright – best known for her portrayal of Ginny Weasley in the Harry Potter franchise – proves that she is well past that little school girl image. The 21-year-old donned a smashing tuxedo to the Empire Film Awards 2012 at Grosvenor House, London on March 25.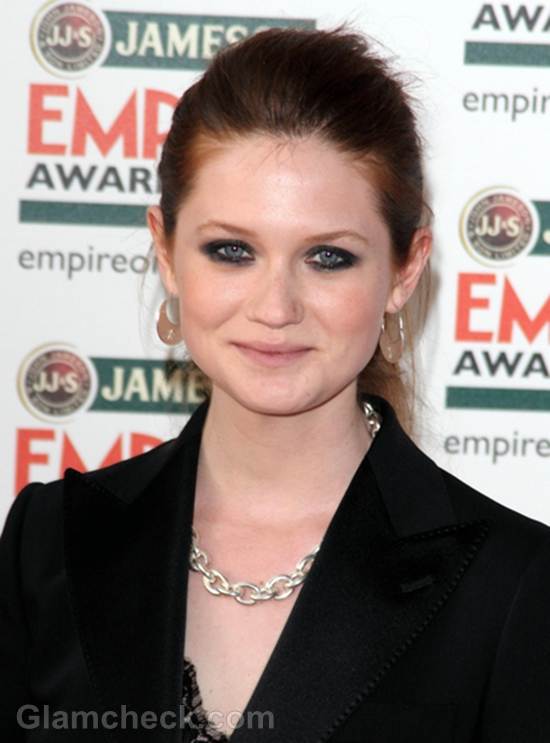 Bonnie's uber-sophisticated black suit by Dolce & Gabanna was perfectly tailored with a hint of black lace peeking through the lapels of the tuxedo jacket.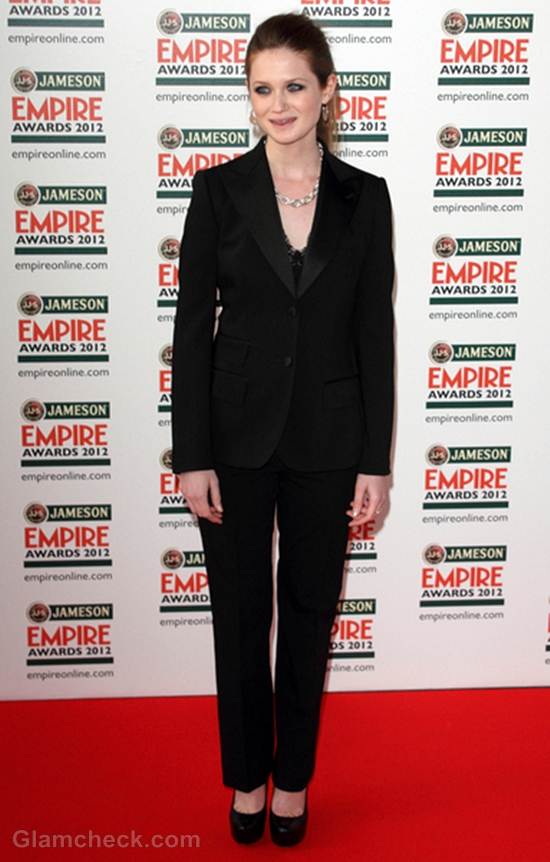 She accessorized her outfit with black pumps, a stunning silver link necklace and silver half-moon earrings which were showcased beautifully since she swept her red hair back into a ponytail.
We love the smoky eyes she opted for to finish off this look. She received an award for her edgy dressing in 2011 and we can sure see why. Although this is an ultra-elegant style, there's still something raw and sensual about it. That's a killer combination which even the red carpet pros cannot always manage to pull off but which this young starlet accomplishes with aplomb.
Get the Look
The androgynous look is very 'in' and fabulously cool when you don't want the fuss of an evening gown. However, it's easy to end up looking too masculine in a suit. Sure, Bonnie's looks very lady-like, but she can afford to buy something this classy and tailored which accentuates her femininity and celebrates it. The options available to us regular mortals with limited budgets may not be as varied or as pretty. So it's up to you to glam up and feminize your androgynous look.
We think that the jewelery and eye makeup that Bonnie has chosen for this look is a great way to make an androgynous look more girly. After all, we want to look fashionable by adopting this style but we still want to be seen as sexy and desirable women. So don't shy away from accessories and feminine hair and makeup when opting for an androgynous look. It is your personal touch that will make all the difference.
Image: P R Photos