The Farley brothers finally did it. They've been talking about a modern rendition of the Stooges ever since the days of There's Something About Mary. Can you believe how long ago that was? Well, at least they held up to their promise. The world premiere of The Three Stooges was held at Grauman's Chinese Theatre in Hollywood, California on April 7. The film has received rave reviews and the delighted Farleys have been applauded for remaining true to the slapstick comedy of the classic.
As you can imagine, the celebs came decked out to this one. Dressed in their spring-inspired outfits, the ladies were as much the center of attention as the three male stars of the movie. Natural makeup is the best complement for spring ensembles and we did indeed notice that most of the celebs had taken that road with their makeup, choosing instead to let their hairstyles be the secondary focus of their outfits.
Carly Craig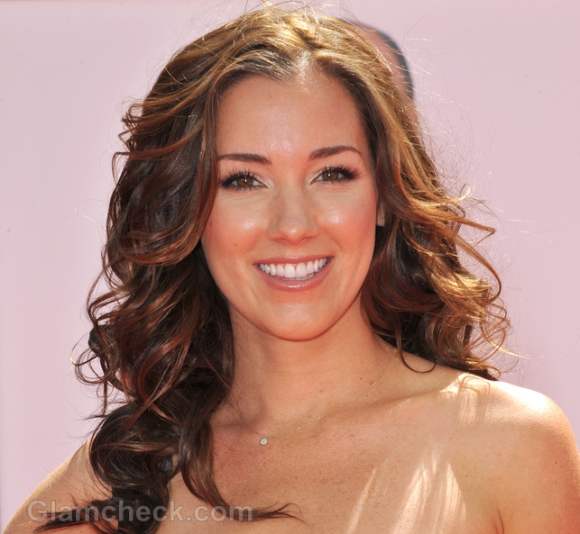 Carly Craig rocked the curly hair that has been high on the trend scale for the last few months. Her shoulder-length brown hair had a bit of a skewed parting and was given a slightly-messy curly look. Her natural makeup had her looking healthy and radiant, with a little extra mascara to accentuate her peepers.
Emy Coligado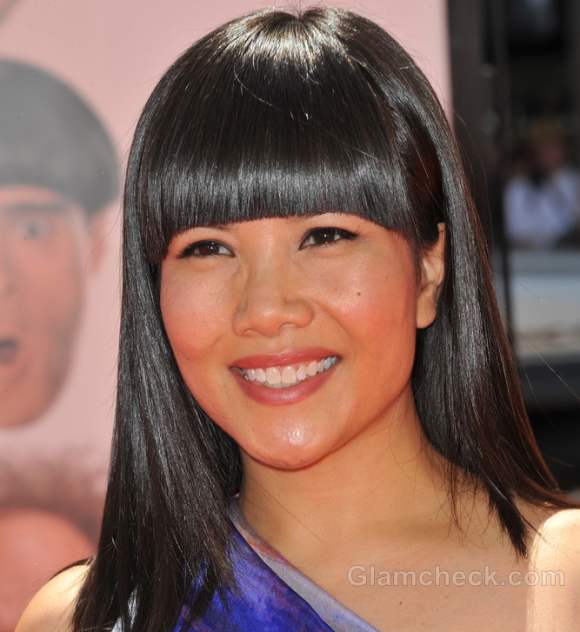 Adorable Emy Coligado looked pristine in her hair and makeup look for the evening. Her glossy, straight black hair was groomed to perfection, left loose so that it was better highlighted. Her front-combed blunt bangs grazed her forehead, offering a darling frame to showcase her face. Her natural makeup look differed from the others on this list in that there was a bit more color on her lips.        
Erin Allin O'Reilly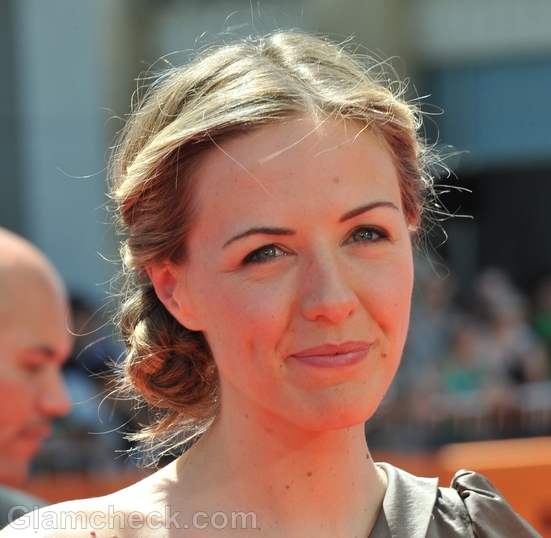 Pretty Erin Allin O'Reilly looked lovelier than usual with her hair done in a relaxed, low, braided bun with bit of a Grecian feel to it. Soft and feminine, the hairstyle was perfect to offset her well-executed natural makeup. Really, you wouldn't be able to tell that she's wearing anything on her face at all. Simply stunning.
Perrey Reeves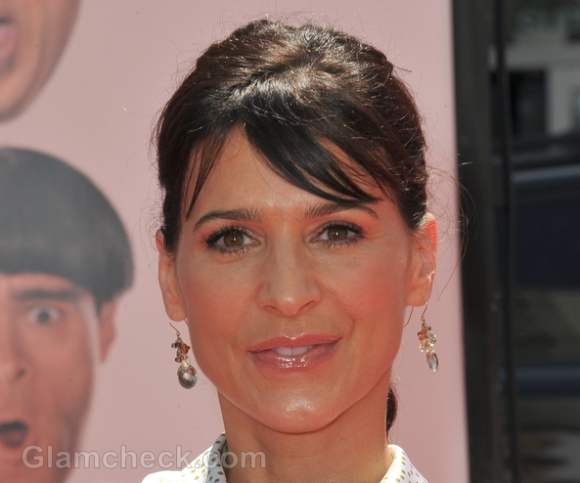 Like Erin, Perrey Reeves also did her hair back in a low do. However, she combed her bangs across her forehead in a seemingly casual side sweep. She added just a wee bit of glamor to her natural makeup with glossy lips.
Image: Shutterstock