Shiekh Shoes has always been known for bringing the best and hottest footwear for women, men and kids. What is most appealing about Shiekh Shoes is how incredibly affordable their range is. You get high-quality, undeniably rocking shoes at prices that are just too good to be true. So you can imagine our delight when Shiekh turned 21 and celebrated its 21st Birthday Party at Boulevard 3 in Hollywood, California on April 20 by unveiling the latest in clubbing footwear for women.
Shiekh Shoes has its humble beginnings in a small store in Oakland, California in 1991. It has since grown to over 100 stores across the United States. For 21 years, Shiekh has been the leading retailer in fashion-worthy footwear. To celebrate this milestone, they are currently having promotions and sales across all their stores, in addition to having a ball at the presentation a couple of nights ago.
Actress Porscha Coleman hosted the event, donning one of the shoes from the new range in appreciation. The nude and neon pink heels were a perfect complement to her neon pink and animal print skin-tight dress.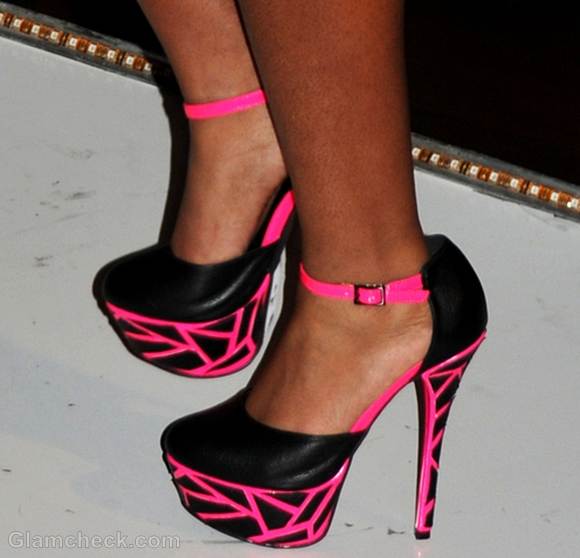 The other shoes in the range were just as eclectic as the ones Porscha wore, if not more so.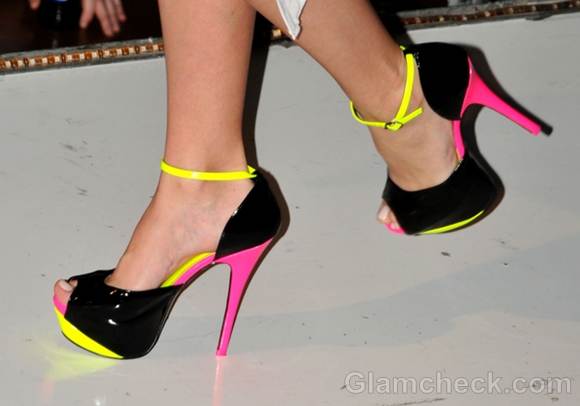 Neon colors dominated many of the pieces from a neon-patterned heel and ankle-strap against black to bright, shiny neon pink and yellow against shiny black peep-toes.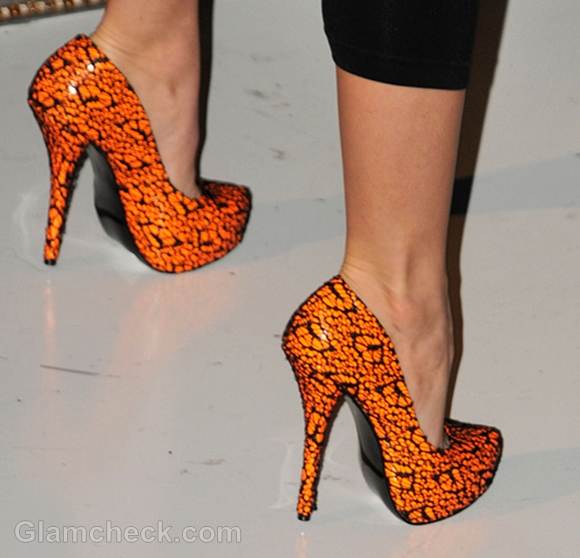 A piece that really stood out was a pair of neon orange pumps. The orange was spattered against a black background in an abstract pattern that looked floral – something that will easily stand out no matter where you wear them.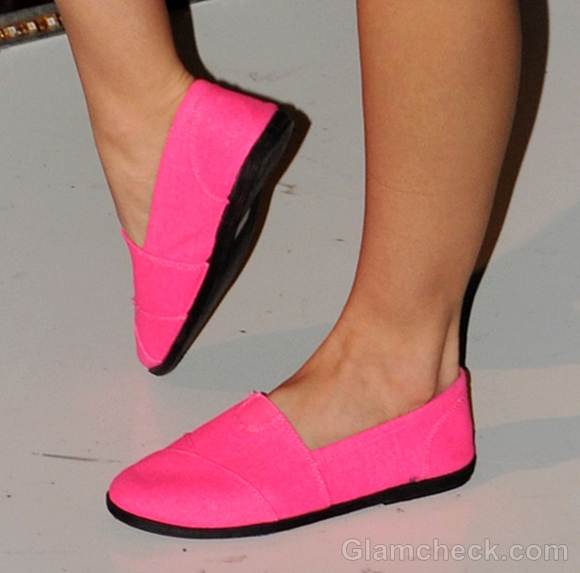 Fortunately, Shiekh thought to cater to those who aren't into heels as well by presenting a pair of flat neon pink shoes which would work well for daily wear.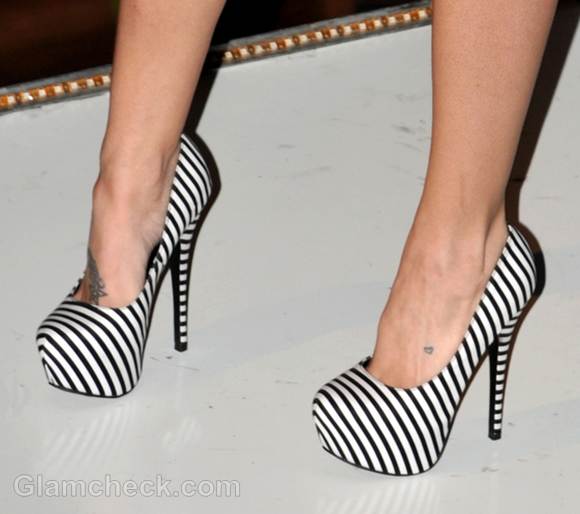 It wasn't all neon though. A pair of monochrome black-and-white striped pumps made quite an impression as did a pair of mirror-sequin platform booties and heavily sequined gold boots.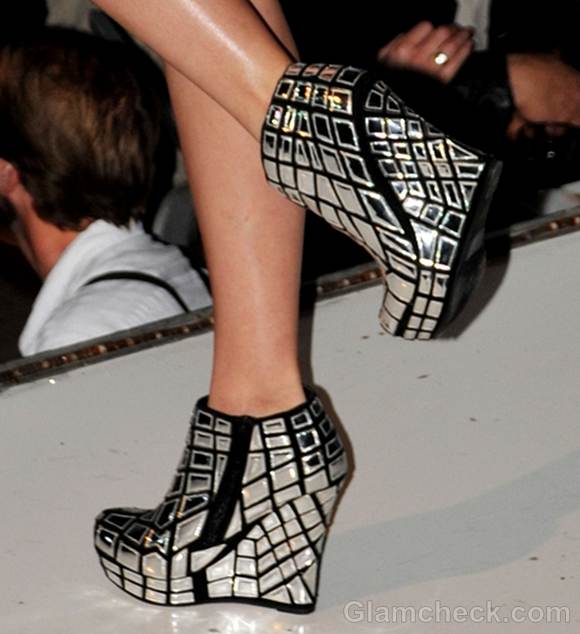 All in all, this new spring range by Shiekh is must for any club-hopper worth her salt.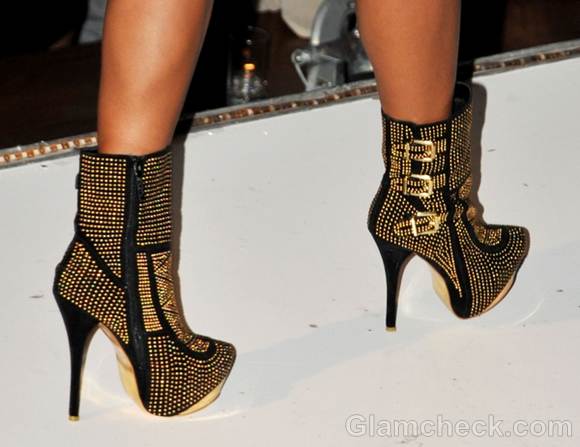 The range is designed to elicit envy from fellow party-goers, but more importantly it's designed to fulfill the potential that you didn't even know your outfit had.
Image: P R Photos