Every year the ramp sets out one such look or trend which catches up like wild fire. This season was all about the expressive, fluttery and enticing double eyelashes.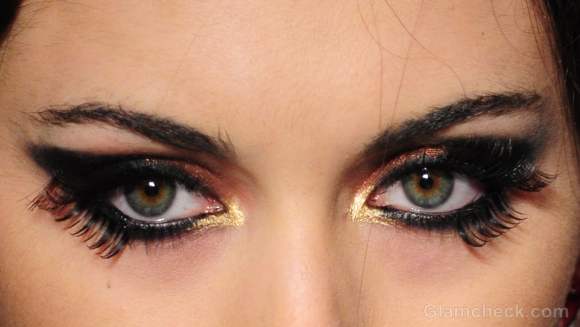 They definitely add that extra volume and substance to your look. A lot of runways inclusive of biggies like Venexiana had these as trend setters on the ramp. The models wearing the double or two set eyelashes have a far more refined and dramatic feel to their entire look.
The eyes have been given a defined smoky look with a mix of bronze eye shadow which gives the eye a broader look and make them look bigger. The false eye lashes finish the job as they beautify the sharpness and definition to the eyes. The variation could also occur in sizes where the lashes can be large depending on the requirement of the look. This is again a very old renaissance more of a resurgence look. This same pattern but with a little variation could be seen in the Venexiana fashion show.
It's definitely something to try out for. The eyes are the most essential part of a woman and help initiate conversations without having to speak. With this trend setting in you can definitely be talking the eye language without any hassles. For all those girls who shy away because there eyelashes aren't quite flattering, this is the best way to bounce back and make those heads turn.  Do give it a try and let us know how much you could communicate without having to speak.
Image: Shutterstock