Blessed were the fashionistas who could make it to Billingsgate Market in London for the Unique show during London Fashion Week Fall/Winter 2012. They got to see some of the best-dressed super-models, socialites and Hollywood actresses that day. Adding to the bevy of incredibl well-dressed beauties was Poppy Delevigne.
What She Wore:
White front-buttoned shirt, midnight-blue jacket with scalloped edges, blue polka-dotted pants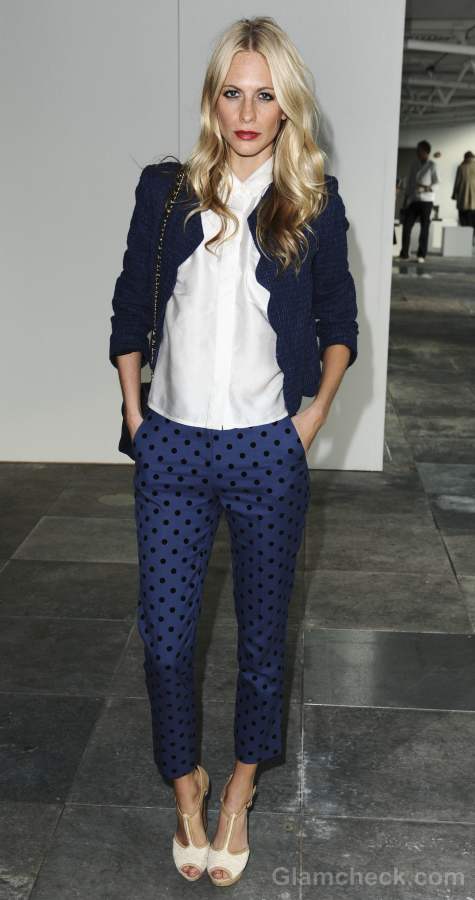 Poppy chose a blue, white and black color palette for her outfit – a fashion trend 2012 that we've already seen plenty of on the ramp so far this year. She wore a pair of very cute, ankle-length blue pants with tiny black polka dots. Off-setting the delightful pattern and emphasizing her petite frame was a white shirt with buttons down the front, buttoned all the way to the top. She finished off her outfit with a midnight blue jacket which featured scalloped edges.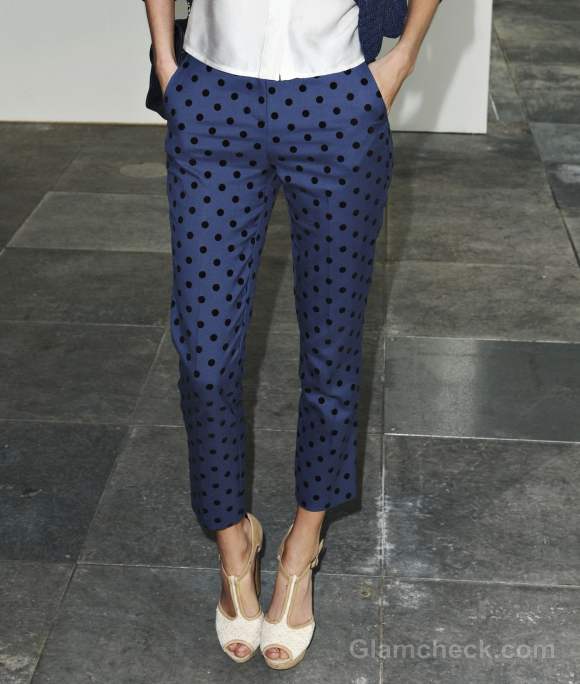 She accessorized the outfit with off-white, ankle-strap, peep-toe heels and a black long-handled purse.
Although this is quite a feminine outfit – from the scalloped jacket to the polka-dotted pants – Poppy has a unique edginess that prevents it from being too girly. We like how her persona has seeped into the ensemble and how she makes it totally her own. No one can accuse her of blindly following fashion because she works the outfit rather than the other way around.
Hair & Makeup:
Wavy blond hair, coral lipstick, dark eye liner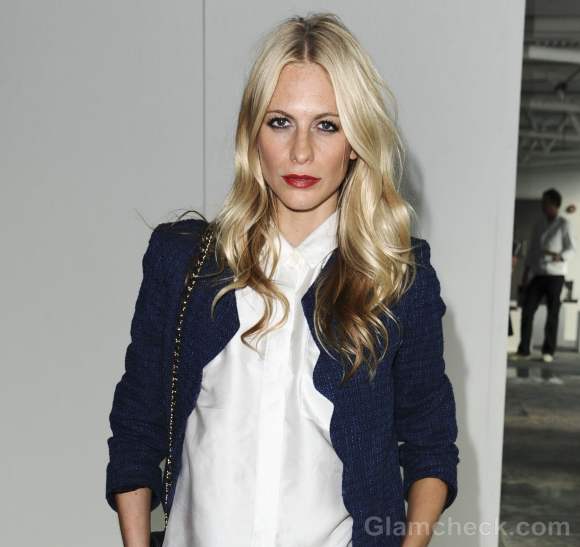 Poppy's blond tresses fell in rippling waves from a center parting. A deep coral lipstick added the only other spot of color to her ensemble as she also chose dark eye liner to finish off her look.
Image: Shutterstock