The best thing about curls is that no two curly hairstyles are ever the same. So you can sport the same curly hairdo over and over and there will always be a variation. That's why although we've seen a lot of side-swept curls over time, we never tire of looking at them. Firstly, they're beautiful, and secondly, the ones that are executed well always seem different from all side-swept curly hairdos that came before.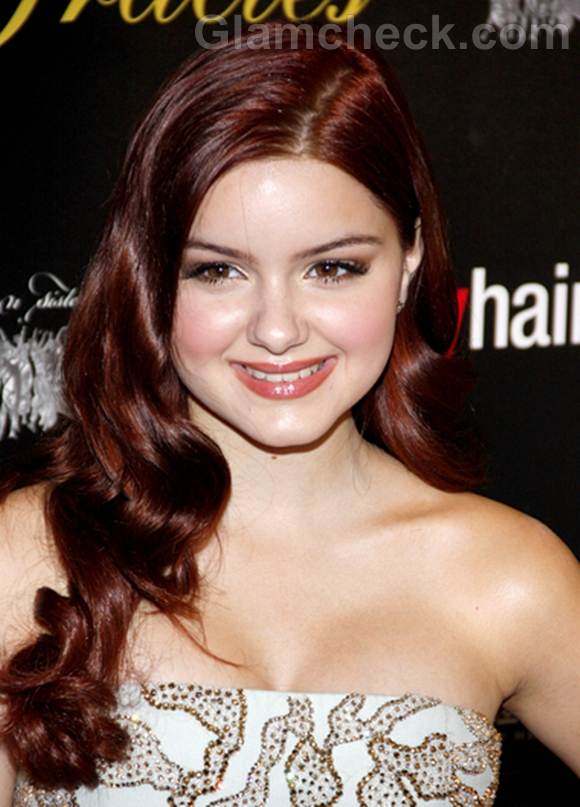 Look at Ariel Winter's curly hairstyle as she attended the 37th Annual Gracie Awards Gala at The Beverly Hilton Hotel in Beverly Hills, California on May 22 and you'll know what we mean.
Her long hair is first given a slightly uneven parting on the side. The bulk of her hair is swept over her right shoulder and the hair on the left is neatly tucked behind her ear so as not to distract from the visual appeal of the curls at the ends of her side-swept tresses.
Of course, Ariel adds another dimension of beauty by coloring her hair a gorgeous shade of rich brown that borders on copper. There are indeed flecks of reddish copper which are visible at the roots. This luxurious hair color magnifies the softness of her hair, reflecting light and appearing almost alive.
Image: P R Photos