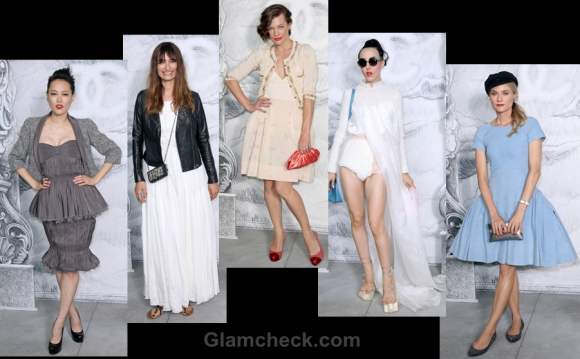 Check out the enchanting, amazing, stylish, trendy and downright gorgeous ensembles at the Paris Fashion Week Haute Couture Fall/Winter 2011/2012 Chanel Fashion Show Photocall at the Grand Palais in Paris, France on July 3.
Ana Girardot is elegant and on trend in this off-white number with the peek-a-boo black detailing on her skirt.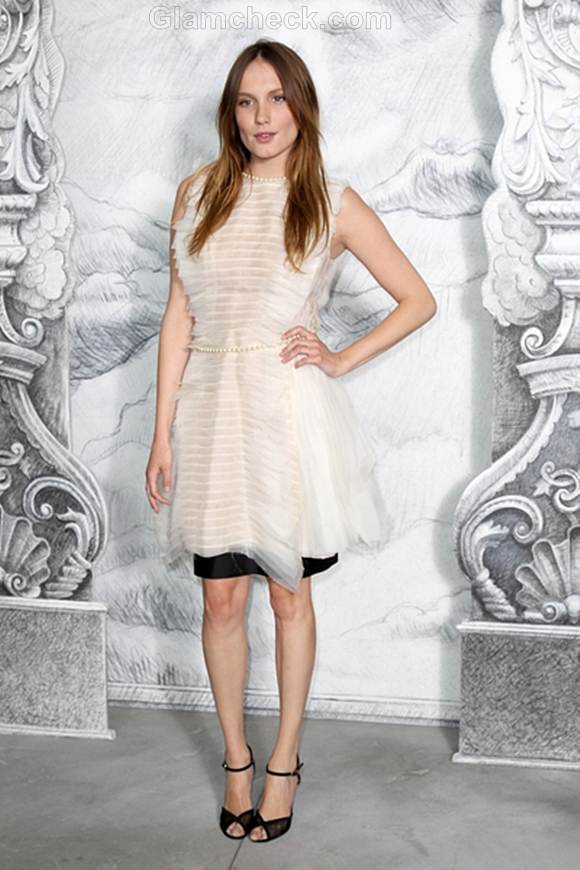 She's oozing high-end glamor, a feel further reinforced by her string of pearls and the barely-there shades of makeup.
Zhou Xun color blocks to perfection in this pink and blue, one-shoulder mini dress.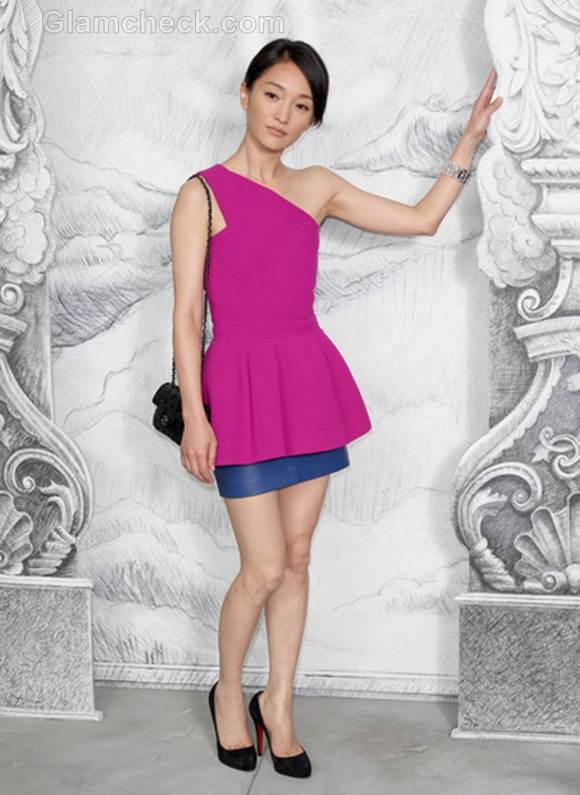 We're always glad to see colors. The cut and feel of her whole look is clean, sharp and modern.
Rinko Kukuchi was classy in her grey dress with the peplum-style skirt.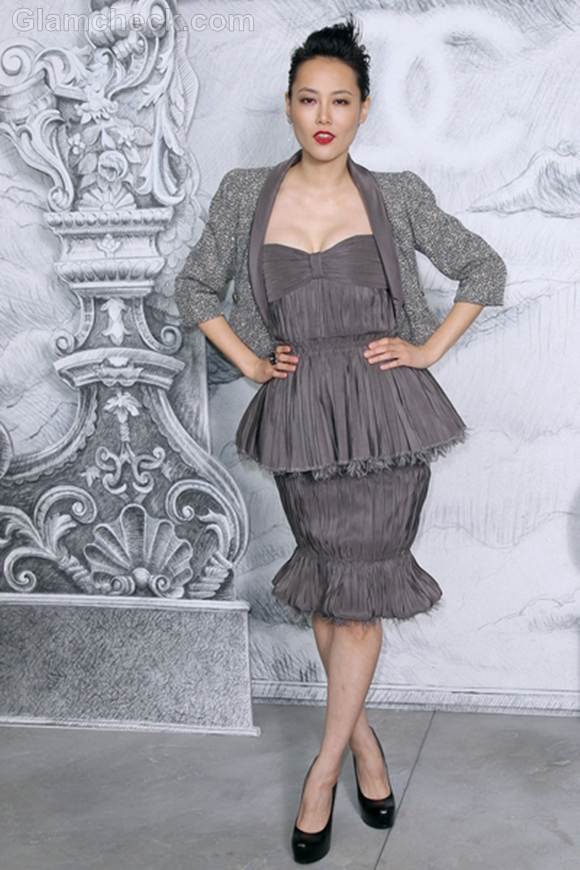 However, we do wish she'd picked something more vibrant to reflect her personality and the season and are glad that she at least resorted to a red lippie
Michelle Harper played with textures, fabrics and structure for her outfit.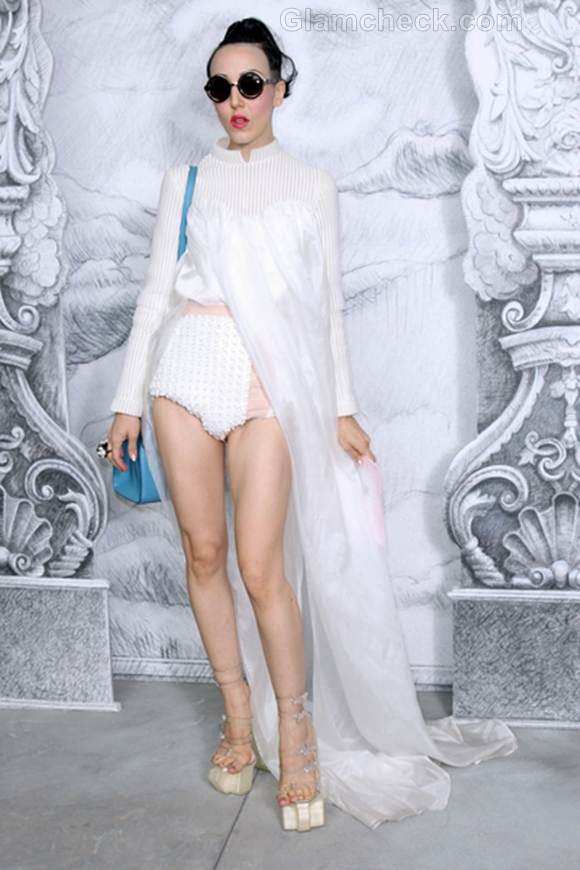 Not many people could pull off a far-out ensemble like this. Those shoes are crazy! We're also in love with her blue satchel bag.
Milla Jovovich looked absolutely fab in her flirty spring dress from Chanel's Resort 2013 collection.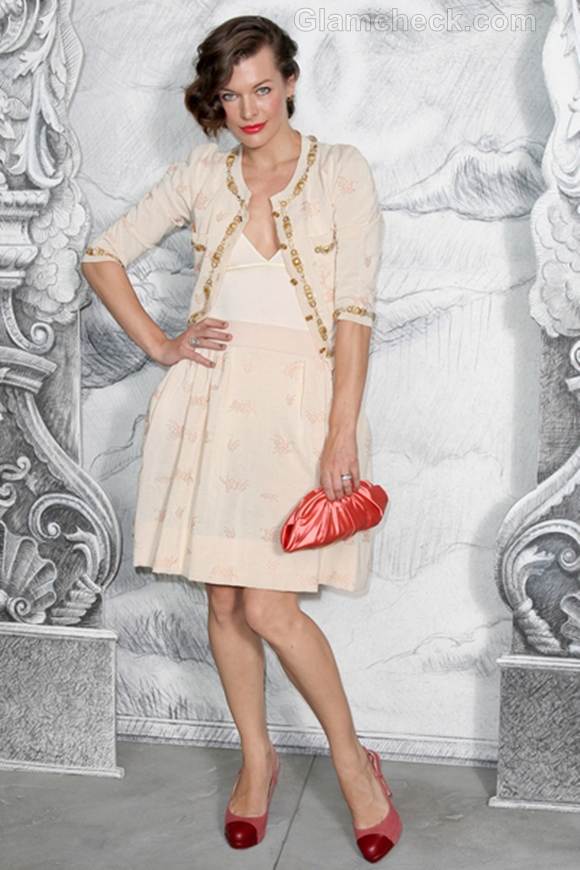 Those pops of color from the lippie, clutch and shoes are just mind-blowing. How does she always manage to look so incredibly beautiful?!
Diane Kruger is very Parisian in her full-skirted, blue dress, also from Chanel's Resort 2013 collection.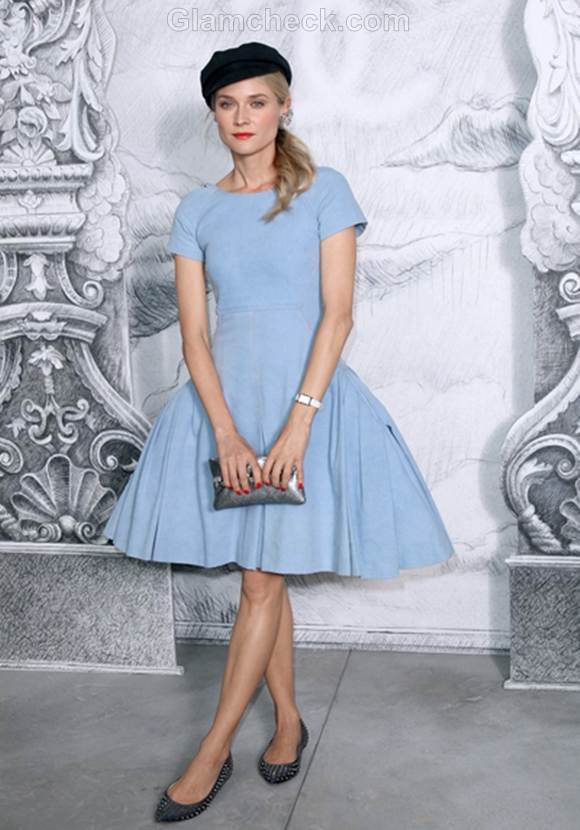 The contrast brought about by her red lips and nails is tantalizing.
Clemence Poesy chose a short black dress with cap sleeves and ribbon detailing on the bust and waist.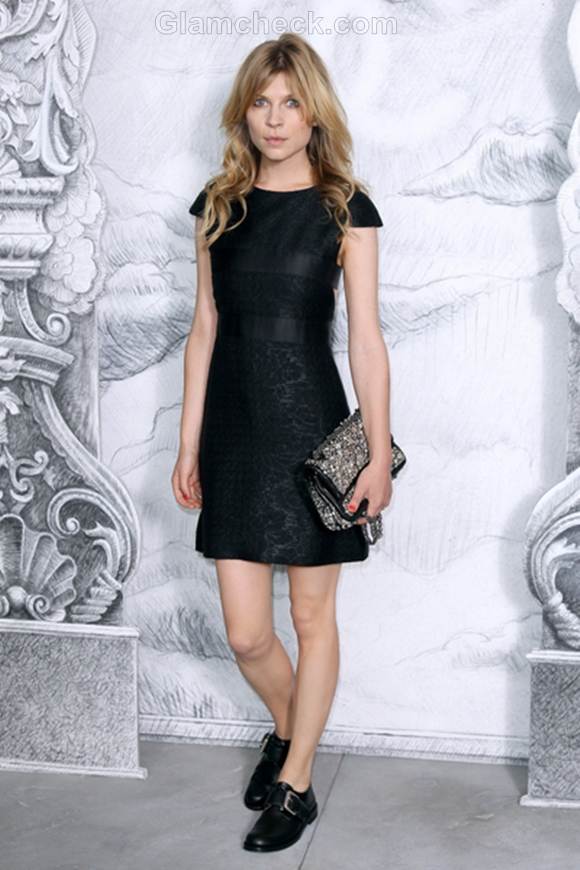 We're not too wild about her cloggy shoes, but otherwise she is very alluring in this ensemble. A little color in her face would not have been amiss either, she looks a little too pale.
Caroline de Maigret went Bohemian with a flowy, full-length white dress, flat strappy sandals and black leather jacket.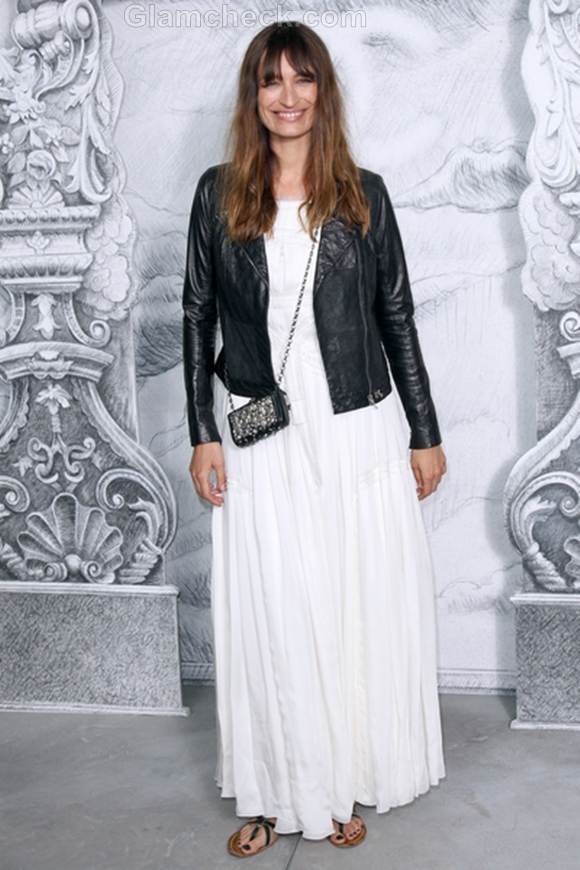 Her messy hairdo and warm smile are the perfect finishing touches.
Joana Preiss decided on something a little more casual, donning a sheer black blouse, black jeans and a blue blazer.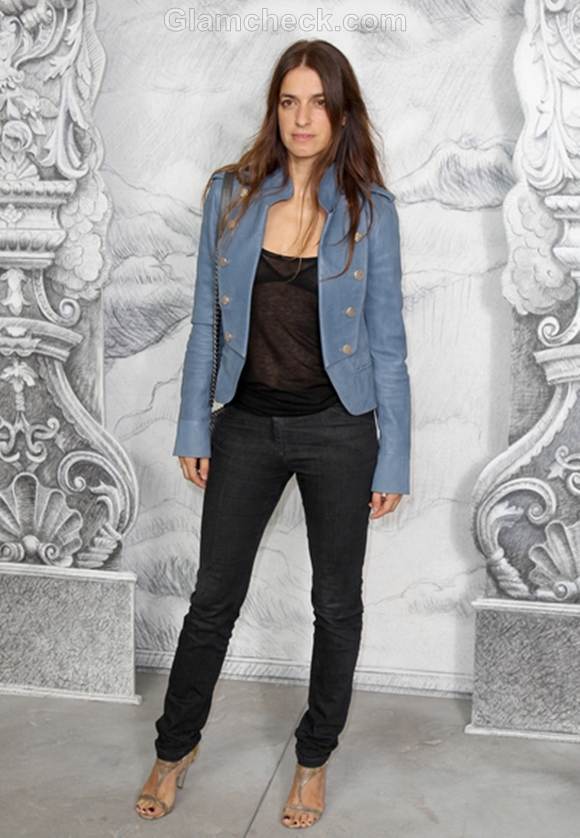 Her strappy silver heels bring the glamour while her confident attitude and body language add volumes to her look.
Leslie Mann was very elegant in her pleated off-white blouse and her black tweed pencil skirt.
The red Chanel bag is a nice touch, but we feel she could have done a much better job with her look. It's too…. school teacher-y.
Image: P R Photos