For all the chics who like to keep their style feminine and be remembered as the candy diva-next-door, need to try this preppy chic look.
A yellow singlet with white leggings and matching add-ons can make a chic look even more luscious. The yellow's that can further epitomize this look are cadmium yellow, chartreuse yellow, mellow yellow and yellow ocher.
This look would be apt for all occasions that expect you to look classy and swank. Whether it's a hang-out in an up-scale mall with friends, colleagues or even a casual date. With this kind of a look you would easily be able to leave a lasting impression.  
Rock the Fashion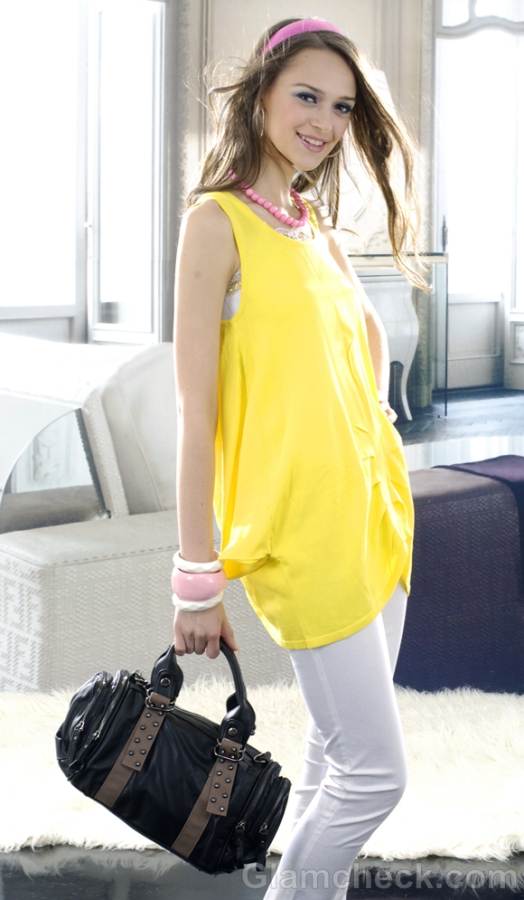 Pick up a long yellow- colored singlet/ tank top and pair it up with either white leggings or white cotton skinny trousers. If the singlet has deep neck, a netted inner could be worn inside, which would peep out of the singlet and give a charming effect.
The top need not be plain, might have ruffles or certain stylization here and there. If you are unable to get the singlet in yellow, then parrot green, navy blue or ultramarine blue could also do the trick.
To pamper your feet, try to get white pumps or stilettos in nets though white netted ballerinas or flats would also be a safe option not that enchanting though.
Rock the Beauty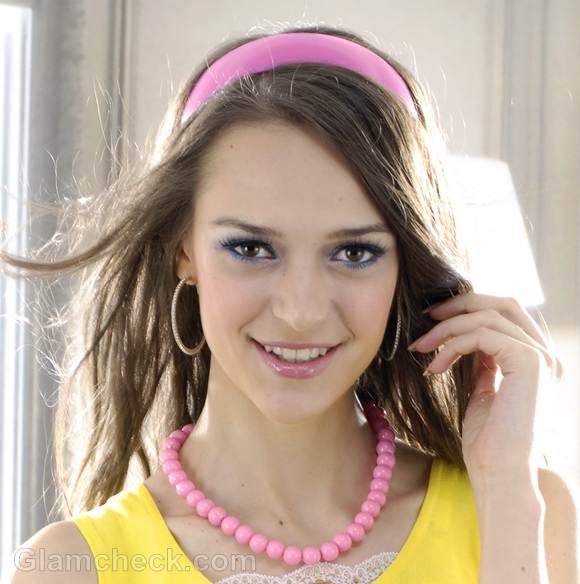 For that swish swanky look, try to keep the makeup as natural and pink as possible. Yellow is a color that can suit any skin tone and make a chic look even more sumptuous. Still if you want, you can use a skin lightener as a base to aggrandize your skin tone. For the makeup after the base use a baby pink lip gloss and blush. For the eyes, black mascara and shadow team up with blue liner to give that feminine and comely look.
Rock the Style
To exemplify as an ultimate diva, adorn yourself with all the matching and trendy stuffs you have for this look. The hair band on open hair and the beaded necklace's color should be in sync with your makeup to make you look chicer. Keep them either in carnation or amaranth pink. Out of the few bangles you wear, some of them can also be of the same shade while others can match with your lowers.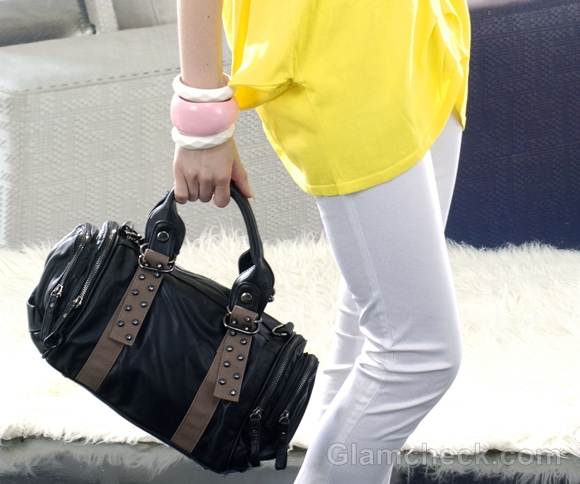 Keep a black leather box bag adorned with beads to accentuate your look and make you look smarter. Earrings can be silver or golden, sufficiently big and round, according to what suits on your face.
Glamcheck's Rocking Tip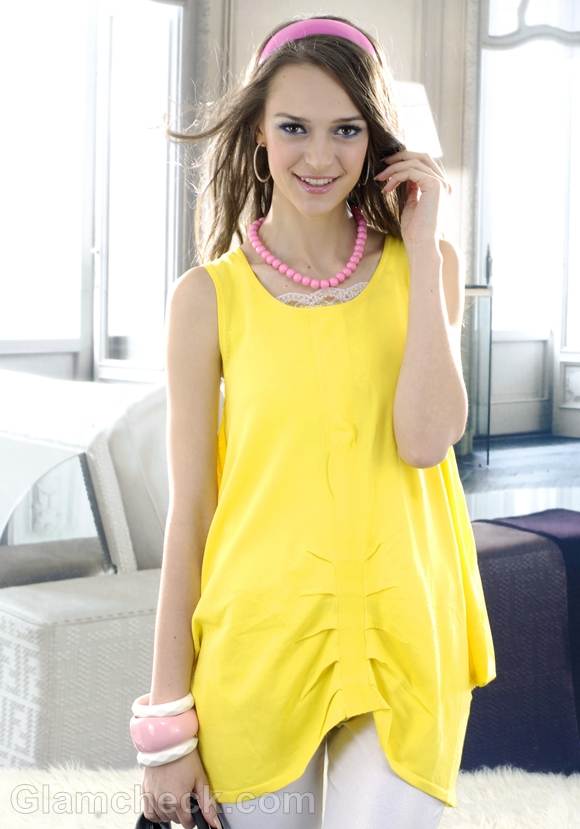 Instead of the pink beaded necklace and few bangles in your hand, you can opt for metallic jewelry in bronze. The necklace can be a long one with a metallic pendant and in one hand matching metallic broad bracelet.
Also rather than a box bag, you could carry a bowling bag and rather than using so many colors and becoming a doll full of pink and yellow, you could keep your necklace, earrings and bangles matching in bronze metal shade while bags and footwear both in black leather. That would make the ensemble look more sexy and stylish.
Image: Shutterstock.com