There's nothing quite like the summer time for fun, light fashion. Jennifer Lopez showed us how it's done with the flirty but simple outfit she donned at the Wet Republic at the MGM Grand Hotel and Casino in Las Vegas, Nevada on August 18.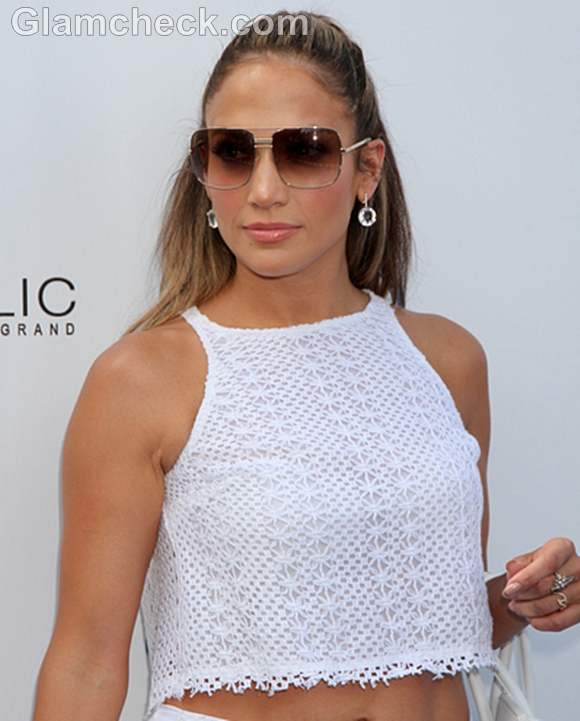 The mother-of-two poured her toned curves into a white, sleeveless, crocheted cropped top which she paired with matching shorts. She accessorized with snakeskin, open-toed stacked heels, a white handbag, dangle earrings, finger rings, and sunglasses.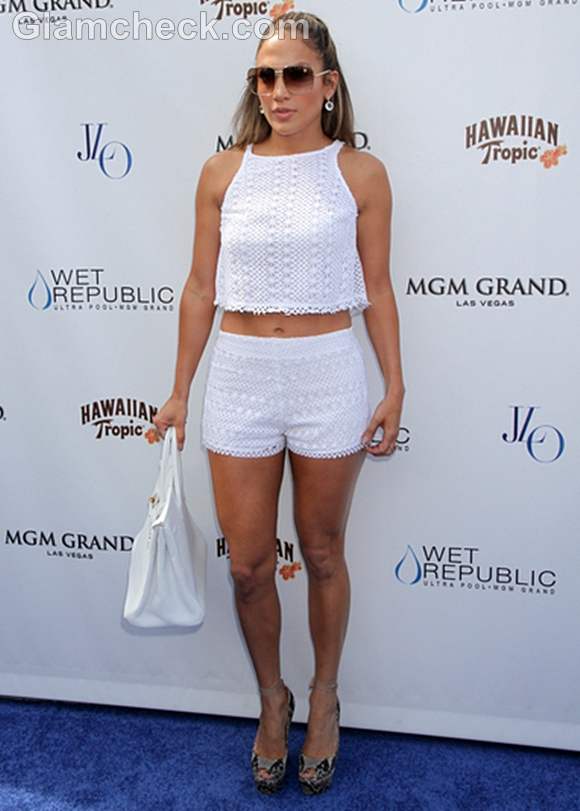 The 43-year-old singer straightened her hair and pinned it back at the crown. A light pink lippie and a bit of blush completed her look.
The look is practical for the summer months – you don't want to be lugged down by too many clothes and too much makeup in the heat. The monochromatic theme works wonders in creating a sense of high fashion even though the basic elements of the ensemble are quite simple.
Get the Look
Pick lighter, brighter colors in the summer as these deflect the sunlight and help to keep your body cool. Pick a pair of light-colored shorts and find a top that is short and sleeveless, preferably in a color, texture and style that matches the shorts. If you don't have open-toed heels, you'll find that pumps or even strappy sandals complete your look quite well. If you are comfortable with it, you can even wear flat sandals, but these would tone down your look and take away some of its sophistication.
This ensemble is perfect for a barbecue, brunch with friends or even hanging out at the beach. 
Image: P R Photos