If the cuffs adorning wrists was a trend not enough, we welcome Ear Cuffs. Sweep your hair on one side, tuck the hair behind the ear and let the cuff take all the attention! We Spotted some gorgeous pieces at the Agua Bendita Swim Collection Spring/ Summer 2014 at the Mercedes-Benz Swim Fashion Week in Miami.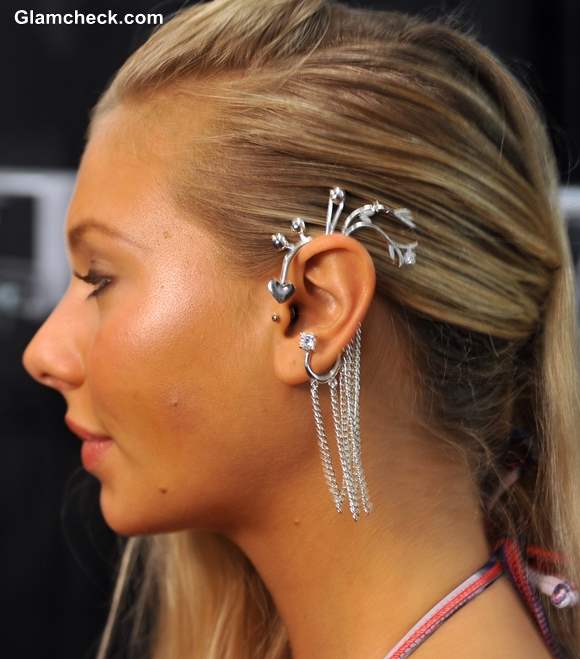 Accessory Pick – Statement Ear Cuffs
The sheer versatility and yet statement making capacity of the ear cuffs is what makes them our Accessory Pick for the day. During the show, the brand made it clear that a statement necklace for the beach is no longer fashion forward. It is the ear cuff instead. But this accessory is not just about the beach, but about everywhere.
How to Wear the Ear Cuff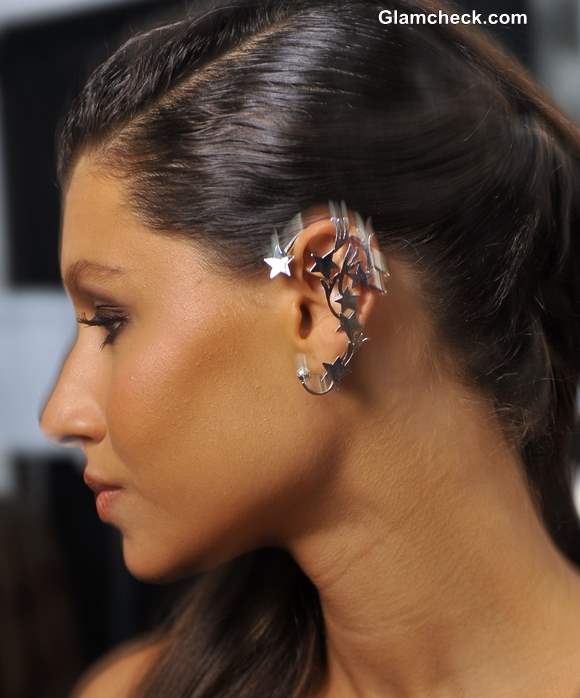 How to wear Ear Cuffs
You can wear a statement ear cuff with a lot of garments… think dresses, max dresses, le smoking suits and even denim. Yes! they are that versatile.
So how do you select which design will go with which look? The rule is the heavier the piece, the dressier should be your look. Take for example the starry one from the show, it will look good even with denim cut-offs and a button-down
Skip a necklace while wearing an ear cuff, it will get too over-the-top. Wear a ring or bracelet instead.
 Since the attention is on the side, you can also think about doing a braided updo with this one. Even a simple three strand braid, passing above the ear can look rather pretty with an ear cuff.
Types of Ear Cuffs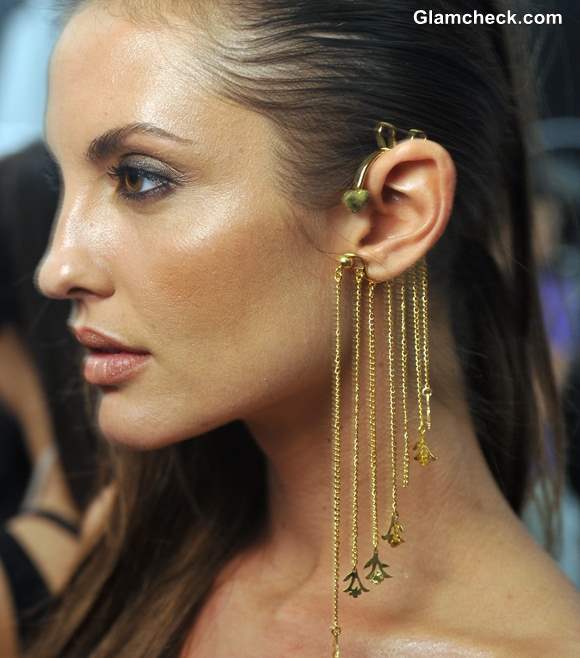 Types of Ear Cuffs
As you can notice even on the Agua Bendita runway the styles of the ear cuffs vary. 
You could pick from various finishes such as gold, silver, gun metal, antique gold etc.
Spikes, stones, chains all adorn different ear-cuffs and give out a different vibe.
The length of the ear-cuff as well as the way it covers your ear will also vary. There are statement versions in the store as well as minimal versions. Choose for your outfit and occasion appropriately.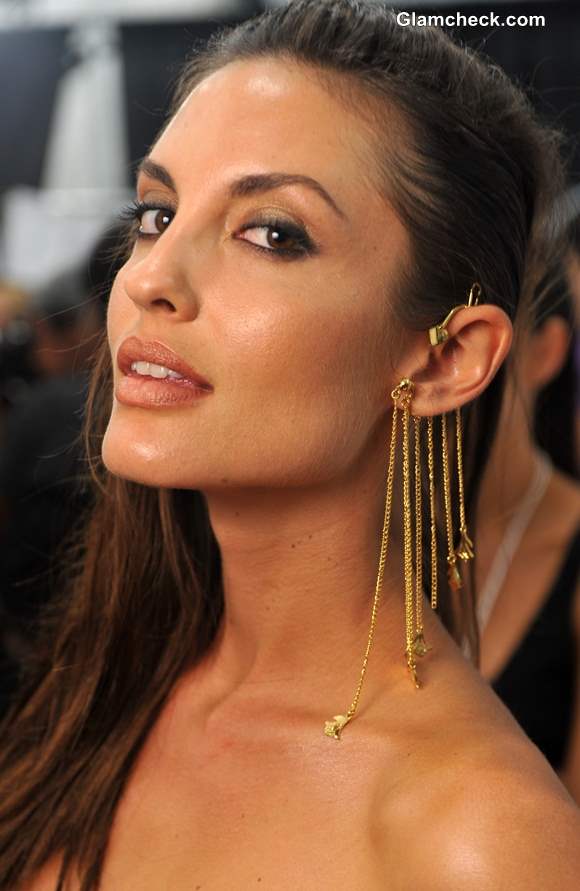 Statement Ear Cuffs 2013
Lastly, we would love to add one great benefit of this trend. You no longer will have to don those painful heavy earrings! Ear cuffs are easy on the ear and very comfortable. So what is stopping you?
Image: Shutterstock