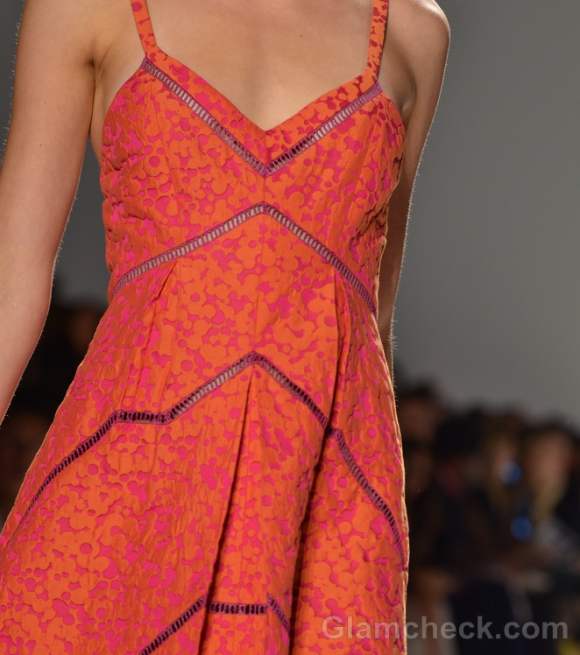 Tangerine orange yet again, catches our undivided attention as it oozes oomph and has been the trendiest color of the season. It's individualistic, extravagant and can be carried off in any piece of garment or accessory.
Another huge trend is the maxi-dresses which hide those love handles and make one look tall and sleek. Age no bar and size no bar, with a maxi dress as they are the favored ones this season.
Coming from the wild imagination of Timo Weiland and design partner Alan Eckstein, their debut show was marked by pieces which freely expressed their understanding and interpretation of art. With little inspirations from the grunge era and art of layering, the look of the collection was revamped and fitted somewhere in the nineties. Their garments said "look at me" but in a very slow, subtle voice.  The collection was an array of designs highlighting dark earthy tones, contrast colors, layering and mix of urban and beachwear.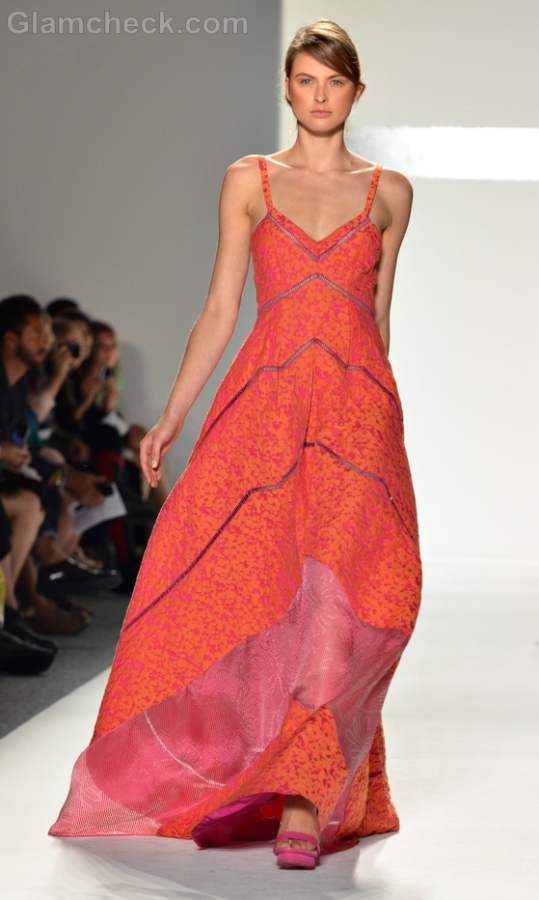 Our style pick of the day comes from Timo Weiland's Spring 2012 fashion show held during Mercedes-Benz Fashion Week at The Studio, Lincoln Centre. It's a dark orange strappy maxi dress with a sweetheart neckline, crafted in printed silk with pink mesh-cut outs. The dress had the gleam of a new beginning, expressing richness of the fabric and tone along with the versatility of the print. The orange-pink combo made its presence felt in a big way along with use of panels of different fabric in a one-piece maxi dress.
Why sport one?
Sport this dress for a casual yet classy occasion, as this one is surely a head turner.
If you have a penchant for vibrancy, this maxi-dress is surely a mood and spirit-uplifter.
Break the monotony of black and white dresses, in your wardrobe with this one-off piece. There's no better way to beat the heat!
Image: Shutterstock