The 2012 Environmental Media Awards held at Warner Brothers Studios in Burbank, California on September 29 was no different than any other red carpet event in that it filled the heart of budding fashionistas with envy and lust. Heads nodded approvingly as one stylish celeb after the other arrived at the venue. What we noticed in particular this time was the stunning variety of shoes that made their mark on the ol' red mile.
On the Town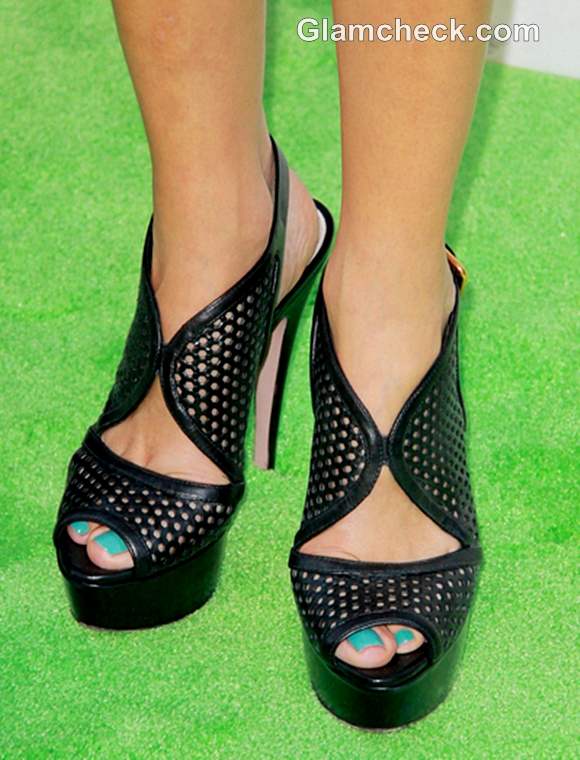 Malin Akerman was trendy and with it in these gorgeous cutout peep-toes with the lattice style. They have the unique trait of being suitable for both day and night, making them a must in any socialite's wardrobe.
Candy Pop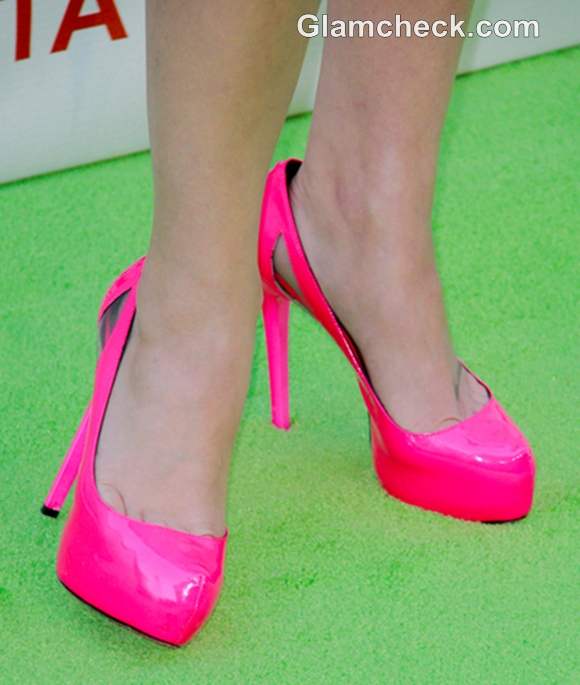 Lindsey Shaw was rocking a pair of yummy fuchsia pumps with cutout detailing on the sides. Youthful and fun, the shiny heels are a testament to her vivacious spirit.
Dominatrix Dash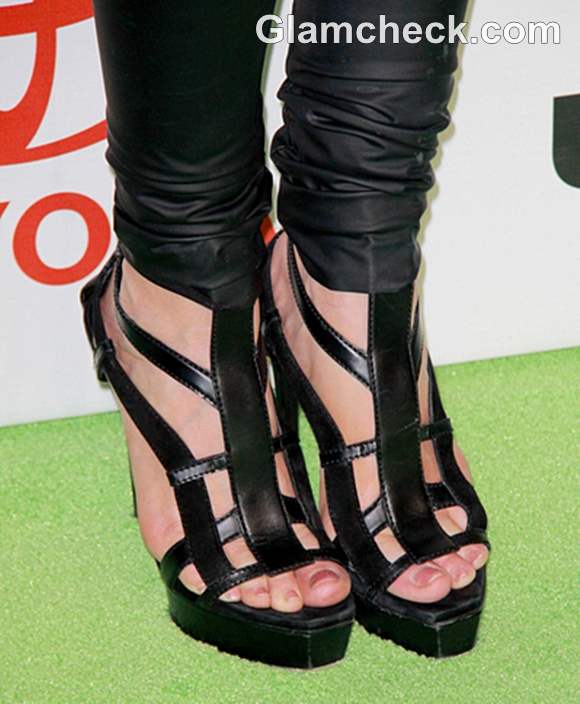 Daryl Hannah's cutout, open-toed heels borrowed partly from summer footwear designs and partly from dominatrix getups. Very sexy!
A Lacy Affair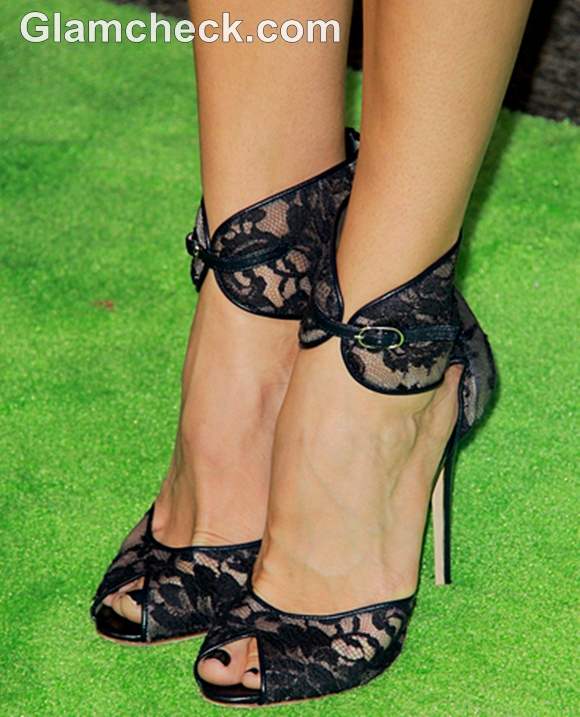 Cody Horn sported a pair of delightful black lace ankle-strap peep-toes which inspire immediate desirability. The delicate quality of the lace makes these shoes uber-feminine.
Parisian Stripes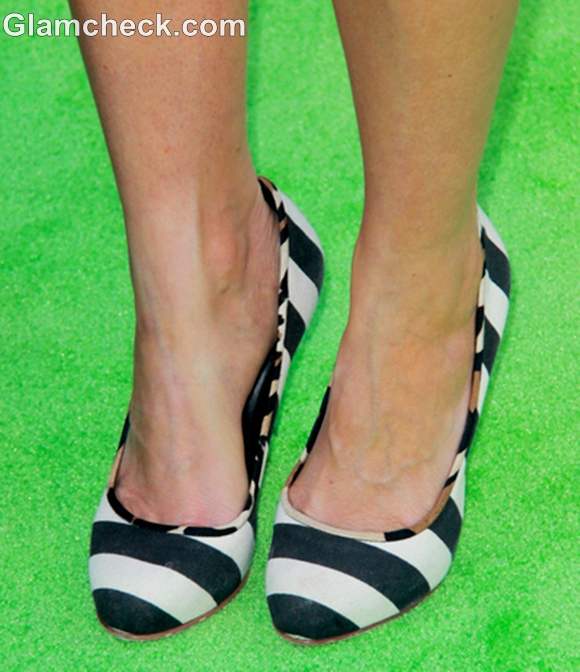 We couldn't stop ogling Amy Smart's black and white striped pumps, seemingly making their way to the red carpet straight from the streets of France where every woman dresses like she's on the ramp. Cute and timeless, these too offer the versatility for day or night wear with both casual and formal outfits.
P R Photos