Paris Fashion Week is the kind of event where you begin to learn about what's trendy before the models hit the ramp. Style ideas and iconic divas are everywhere – on the arrivals carpet, in the audience, chatting in the lobbies. Teeming with great looks, you'd be hard-pressed to pick out the best. And yet, some pretty women manage to stand out more than other. Gorgeous Laura Bailey was a prime example at the Chanel presentation on October 2 thanks to her uber-feminine take on the already-elegant and extremely popular side braid.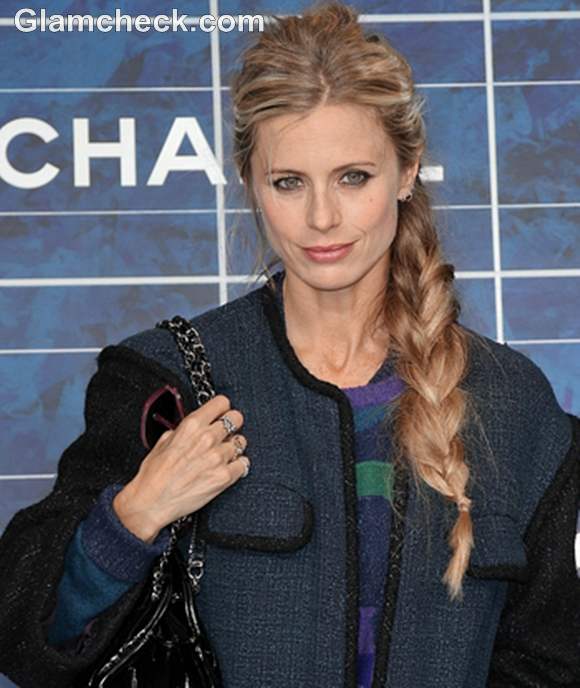 Laura's voluminous tresses were styled in a loose braid which was thick, luxurious and simply reeking of sophistication. Her hair was wavy before being plaited so the crimps on her crown and the slight messiness of the braid imparted lovely visual texture. The versatility of this look is priceless. You can easily imagine it on a teen or a much more mature woman.
We'll be looking at more great looks at the Chanel runway show so don't go away.
P R Photos