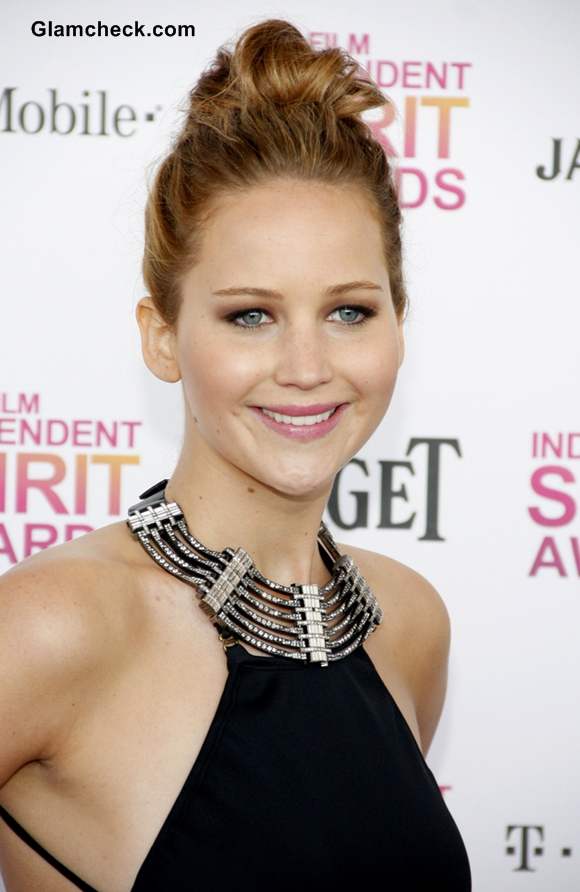 Hunger Games star Jennifer Lawrence sported an admirable hairdo as she attended the 2013 Film Independent Spirit Awards at Santa Monica Beach in California on February 23.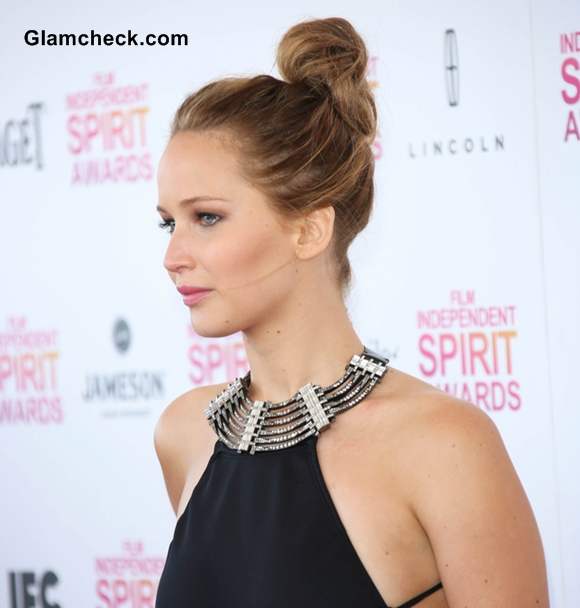 Jennifer Lawrence sports Twisted Messy Top Knot hairstyle  at 2013 Film Independent Spirit Awards
Her wavy auburn locks were swept back, apparently by hand since they had such a relaxed look. They were then twisted casually into a knot which was then pinned atop her head.
It's a sexy style that embodies her own youth and independent spirit while at the same time reminding us of just how beautiful she is.
P R Photos