A familiar but long unseen trend surfaced at the 2013 Film Independent Spirit Awards at Santa Monica Beach in California on February 23. We spotted several celebs in lace – a feminine fabric that can add oodles of sex appeal to an ensemble. But even if the clothes are perfect, the styling can make or break it. These celebs show us how to get it right.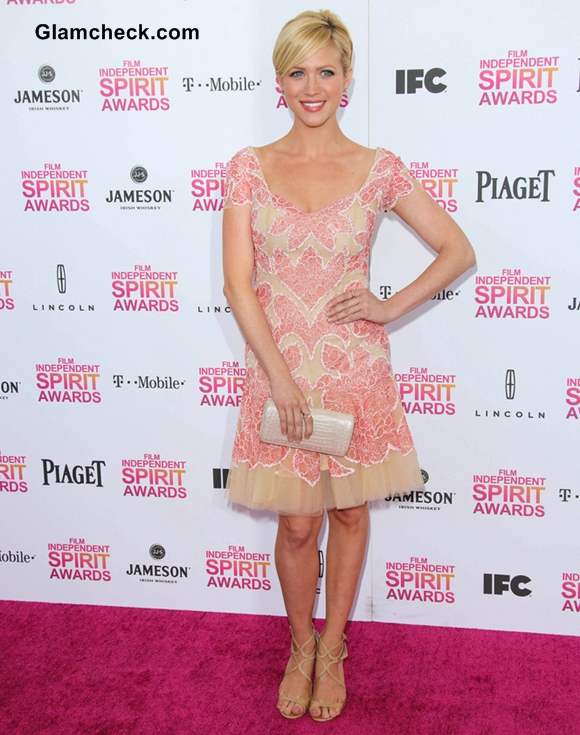 Brittany Snow at 2013 Film Independent Spirit Awards
Brittany Snow looked youthful, fun and fresh in a nude and pink floral lace dress with a flouncy hemline. We love the color combination of the Naeem Khan number and wonder why no one's thought of it before! Her accessories match perfectly – strappy nude heels and a pale pink clutch.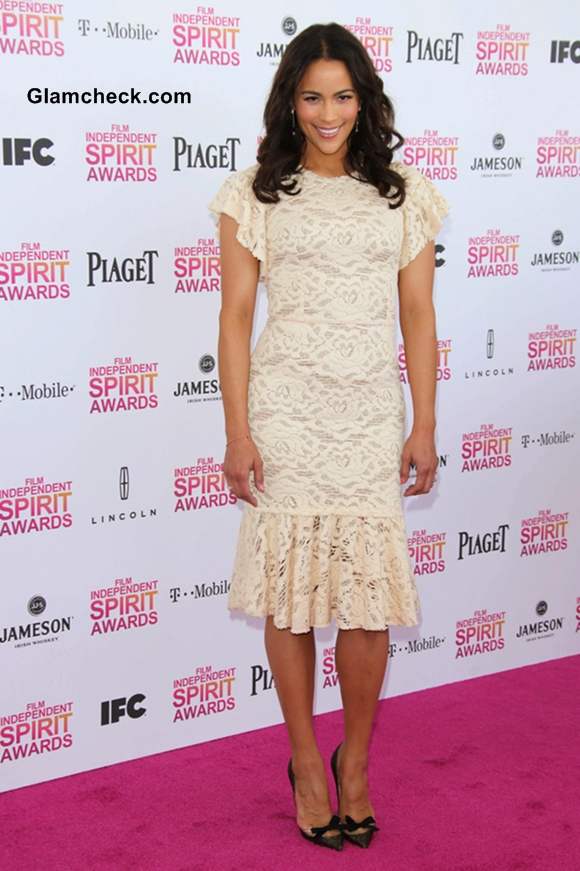 Paula Patton at 2013 Film Independent Spirit Awards
Paula Patton wore a fully lace knee-length nude dress, sheer and frilly from the thigh down. The cute black shoes with bow detailing are a priceless addition to the ensemble. She looks a dream!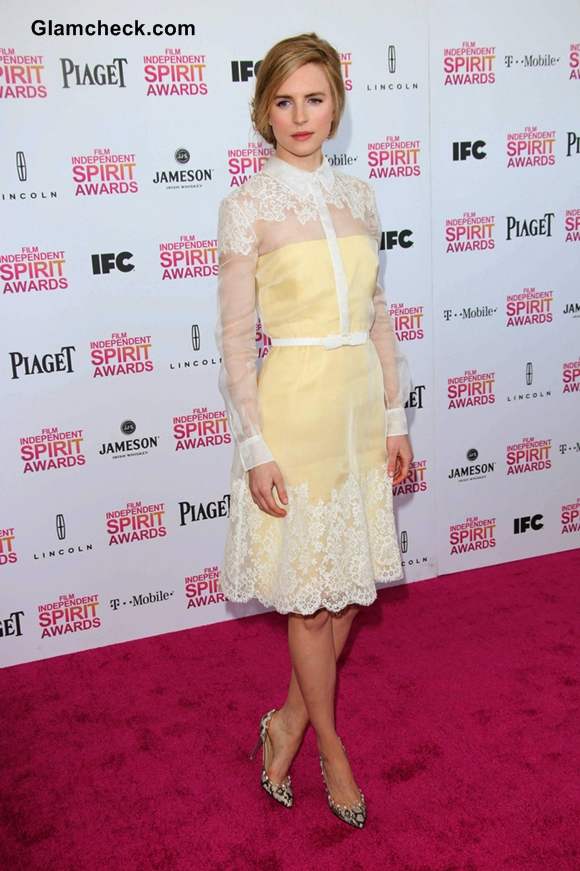 Brit Marling at 2013 Film Independent Spirit Awards
Brit Marling channelled 40s grace in a knee-length dress featuring a high-necked, front-buttoned white lace overall with a buttercup yellow strapless dress underneath. You almost feel like you're back in a simpler time simply by looking at her. Don't miss the delicate printed pumps she accessorized with.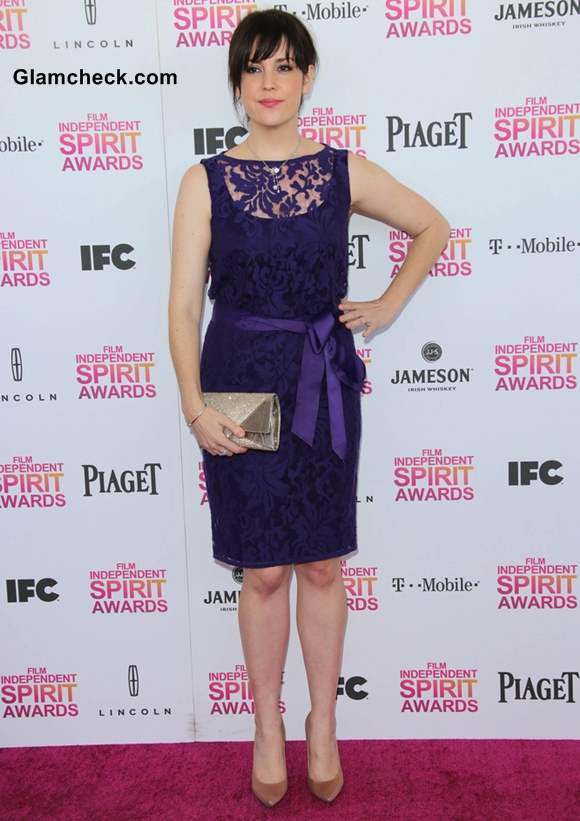 Melanie Lynskey at 2013 Film Independent Spirit Awards
Melanie Lynskey was super-stylish in a purple lace knee-length number with a purple sash belt. It's so sophisticated and a good color for her too. However, it would have looked better with nude pumps rather than the tan ones she opted for.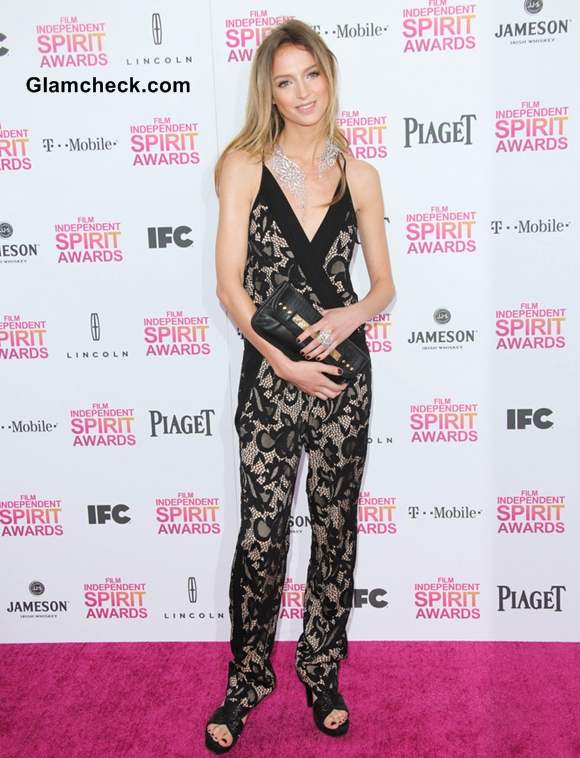 Stephanie Crayencour at 2013 Film Independent Spirit Awards
Stephanie Crayencour donned a lacy black and off-white jumpsuit with a plunging neckline. Again, we're not too happy with the shoes. They're far too heavy for her delicate frame as well as the dainty feel of the ensemble. Black pumps – timeless and elegant – would have served this look better. However, that aside, the feminine outfit gets full points for style, grace and elegance.
P R Photos