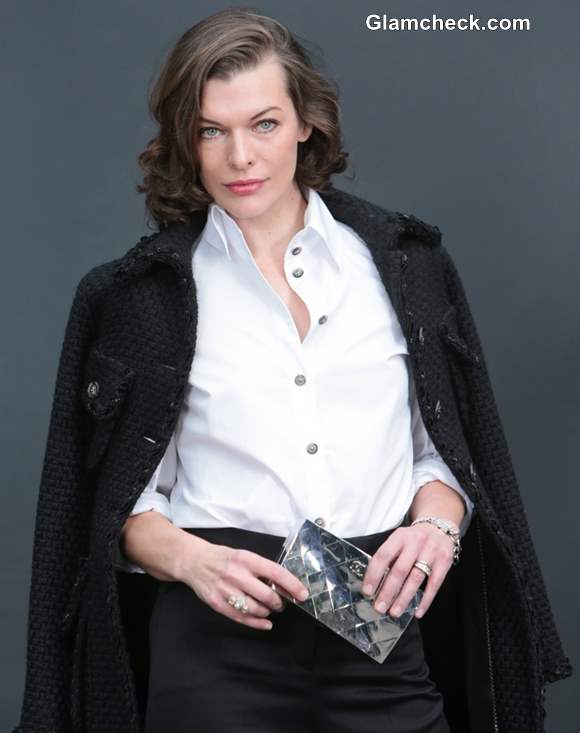 We spotted Hollywood actress Milla Jovovich in an androgynous outfit as she attended the Chanel show at Paris Fashion Week Fall/Winter 2013 on March 5.
What she wore:
Grey pants with white shirt
Milla Jovovich Androgynous at Paris Fashion Week F-W 2013 Chanel
We're used to seeing Milla in feminine, sleek outfits that enhance her beauty manyfold. Although her androgynous look veers greatly from her usual style, we were surprised by how utterly sexy she looked.
Milla wore a pair of loose-fitting grey pants with a front-buttoned white shirt, the top buttons of the latter left invitingly undone. She accessorized with a black trench-coat, a metallic silver clutch, a silver bracelet and matching ring.
The look was slightly retro and so, so classic. She was channelling all levels of avant garde from the golden years of Hollywood.
Hair and makeup:
Curly bob; natural makeup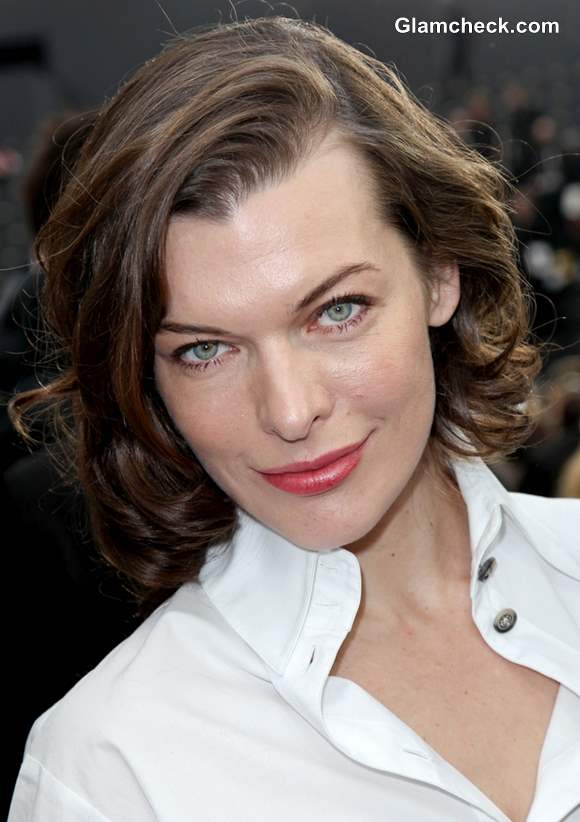 Milla Jovovich Androgynous at Paris Fashion Week F-W 2013
Her short brown hair was curled and left loose, styled into a bob with a steep side parting. As becomes an androgynous look, her makeup was minimal except for a light pink lippie and a subtle eye liner to define her peepers.
This is one of the most stunning looks we've seen on her!
P R Photos