Cute and innocent, can you really describe a little girl without these adjectives? Not likely. And the epitome of this persona is the bow, fitting perfectly and seamlessly with the persona of little girls everywhere. They look adorable with bows in hair, be it a tiny satin one or a big velvet one. There could be so many ways to wear them; and we make it simpler for you loving moms by putting together a guide and a lot of inspirations.
Bows for an Occasion
Inspired by their mothers, little girls love dressing up. Intrigued by their lipsticks and even their curling iron, when there is an occasion a fancy hairstyle can really make them happy. Bows are the perfect accessory for a special updo.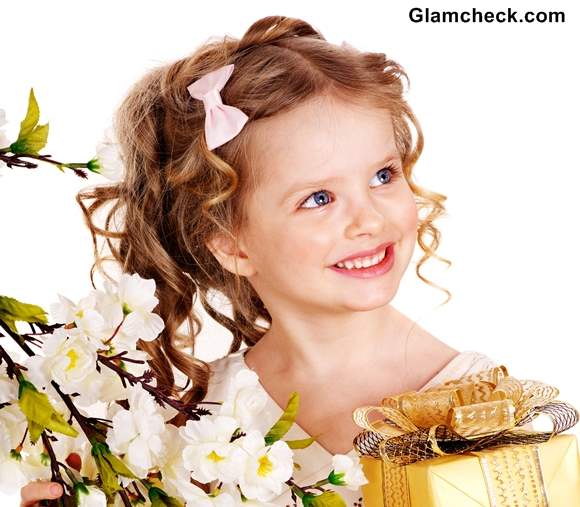 Cute Bow Hair Accessory Ideas for Little Girls
With her hair freshly curled and a center part, you can add a cute small bow clip on one side to add to the charm. Match the bow with her dress.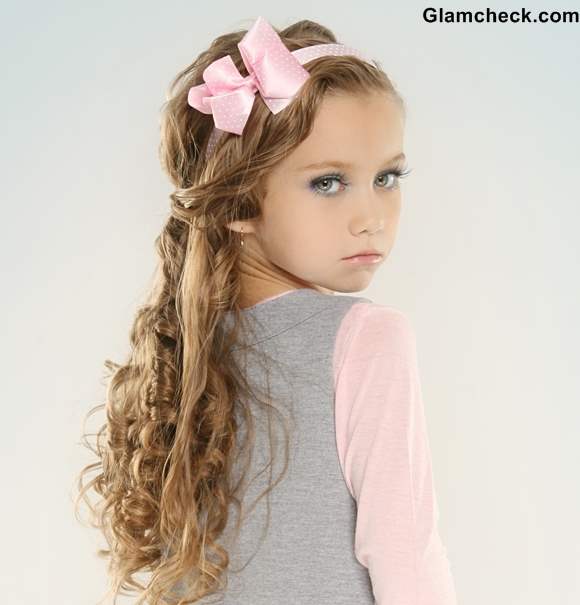 Cute Bow Hair Accessory for Little Girls
A satin bow hairband and sweep her hair back is also a charming option with long curls. You can pin up some tresses from the front towards the back.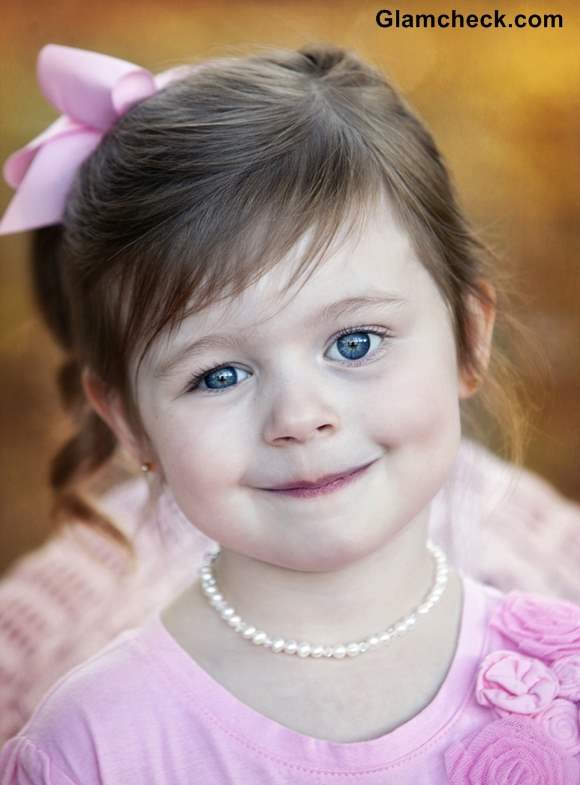 Bow Hair Accessories Little Girls
If your little girl is wearing a small cute bun, then why not accentuate it with a bow. If you are up for it, you can make your own bows too, easy instructions are widely available across the internet. It would be a fun and learning project to do with your little lady.
Headbands or hairbands with Bows
A great option for your princess, if your little one is slightly old enough, the headband is easy to manage too. That is because, she can re-wear it on her own, anytime during the day she feels the hair need tidying up.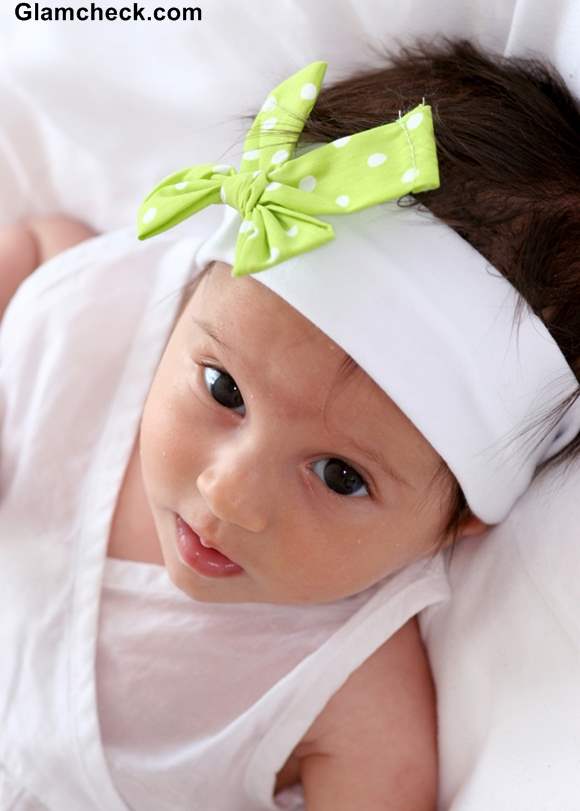 Cute Bow Hair Accessories for Little Girls
The headband bow works even for a toddler. The cotton headband will keep hair off her face and not trouble her, while a contrast polka dot bow on top is just plain cute.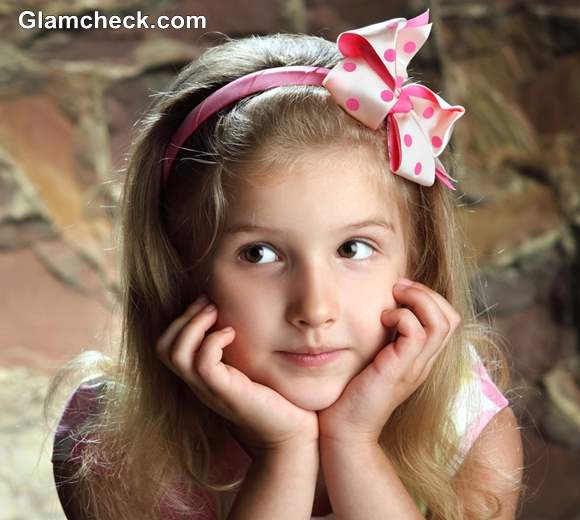 Satin Bow Hair Accessories for Little Girls
Look for a satin wrapped headband with a contrast bow on one side.  This prim and proper hairstyle feels highly polished.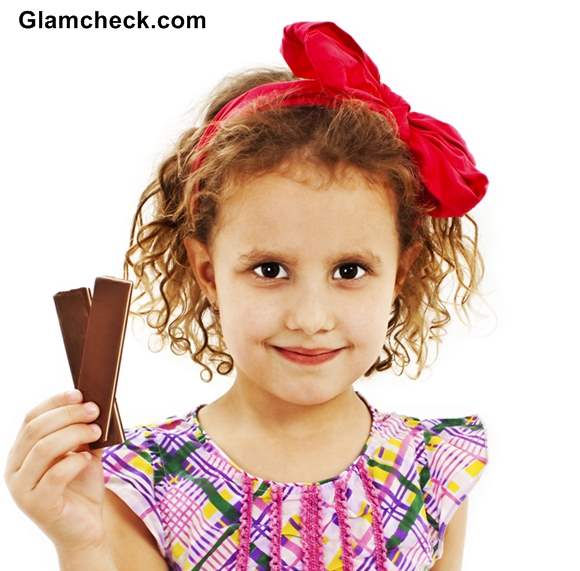 Little Girls Bow Hair Accessories
A bright velvet or cotton cloth can be tied on your own too like a headband. Make a huge bow white tying it up. This will be a great casual-chic bow look, different from the others out there.
Bow Pins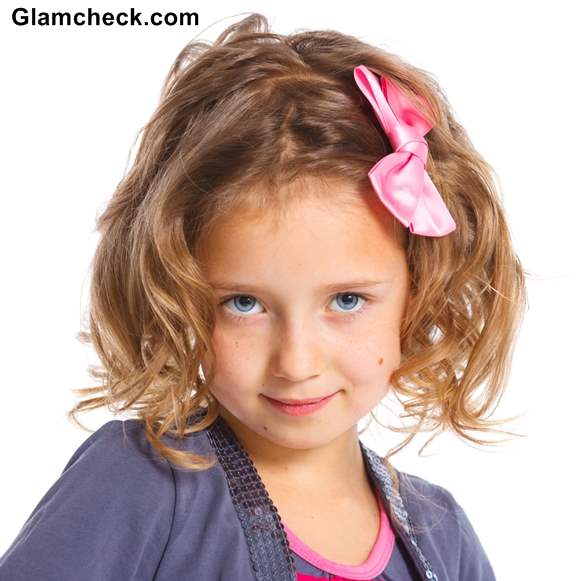 Bow Hair Clips for Little Girls
The simplest and most minimal way out there to introduce a bow in your little girl's look is the bow pins. These are widely available in various colors and serve a great purpose of securing her hair away from the face too.
Bows for pony tails
Pony tails and even braids are casual yet delightful hairstyles for girls. Bows can transform and twist them into being more towards the fashionable side.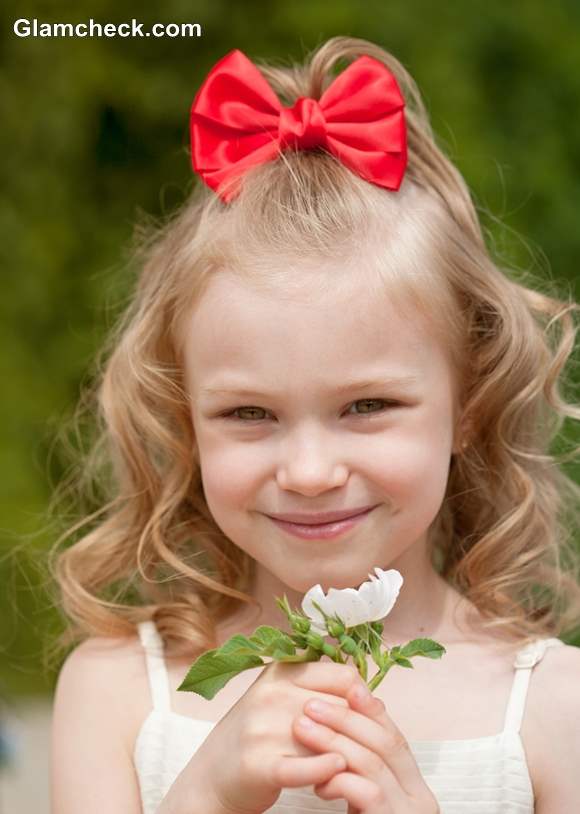 Little girls hairstyle with bow accessories
A bold bow in the centre of a half ponytail is exceedingly charming. Remember to keep the colors or prints peppy and fun.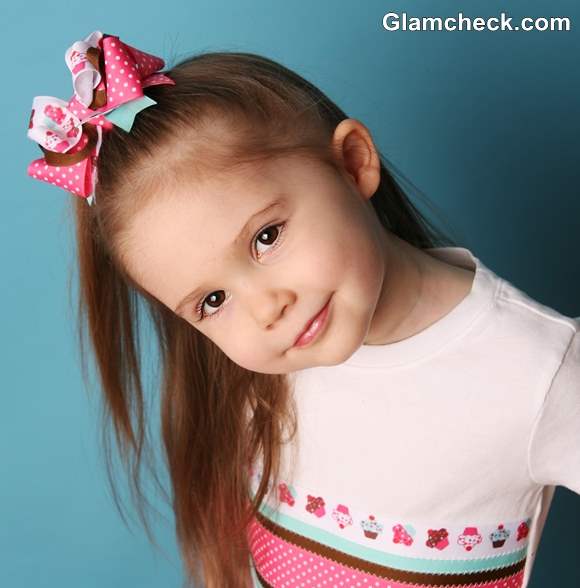 Bow Hair Accessories for little girls
Single bows are not your only option. Who says you cannot have multiple prints in one. The multi-layered bow is also an eclectic option for little girl's tresses.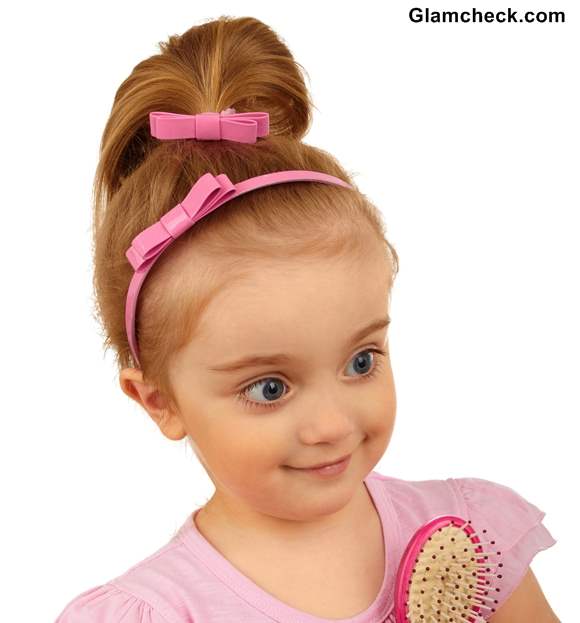 Bow Hair Accessories
Plastic bows look very elegant. And when you add a hairband with a bow clip on the high pony to match, it sure is cute perfection.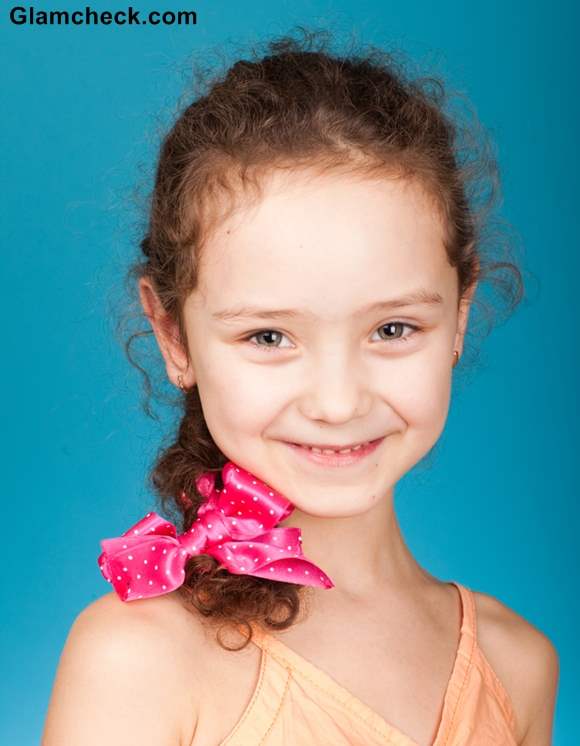 Little girl hairstyles with bow hair accessories
You can also intertwine and tie a beautiful satin ribbon at the end of her braid. Though make sure the color and print is distinct so that it does not end up looking like a school bow.
Colors and prints for bows
Little girls love traditionally feminine colors even for their clothes. Hence bubblegum pink, fuschia, red, tangerine all are colors that look good. But that said peppy greens and even blues work. Think of your little one's individual color preferences too and you would get an idea, since young girls know their choices even early on.
Polka dots, ditsy florals, hearts, stripes and other geometric shapes are the much sought after prints for little girl bows.
So go ahead and add to your little girl's prettiness with these bow styles and watch her beaming happiness and cuteness.
Shutterstock