Janie Dee was definitely in a celebratory state of mind as she attended the prestigious 2013 Laurence Olivier Awards at The Royal Opera House in London on April 28.
What she wore:
Grey ball gown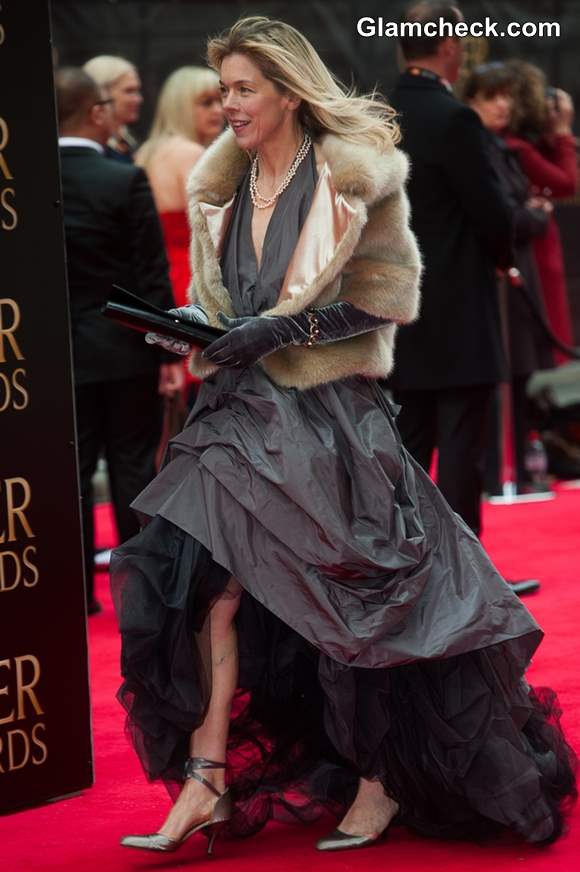 Janie Dee 2013 Laurence Olivier Awards
Janie rocked the red carpet in a grey halter-neck ball gown with an asymmetrical hemline, the front just slightly higher than the back, the latter giving way to a ruffled train. While the skirt wasn't exactly a full one, it had a flouncy silhouette that was nevertheless contained, thus falling nicely in alignment with her slender figure. Dressy matching gloves added a seriously royal touch.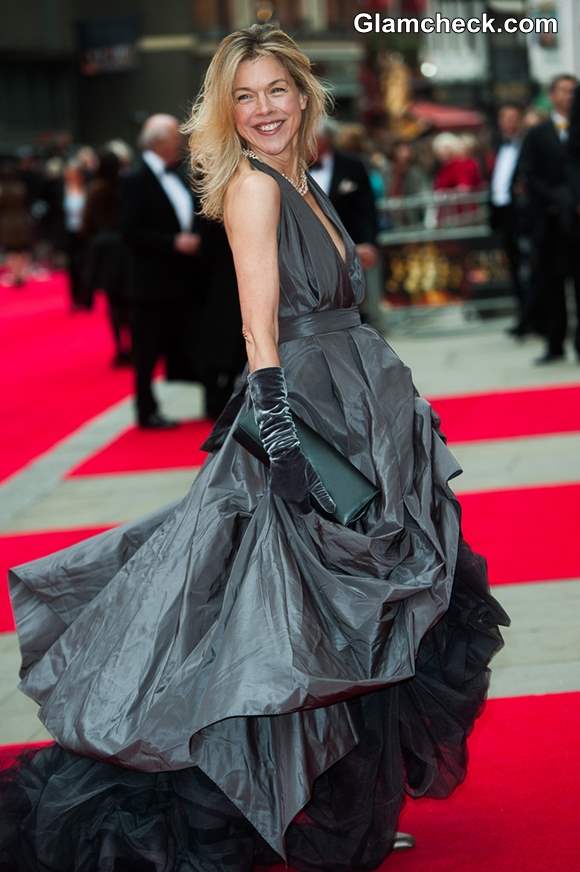 Janie Dee in Ball Gown at Laurence Olivier Awards 2013
It's a classy, high-end ensemble – but it's also a lot of fun! Indeed, it looks like something a princess would wear when she's going to go party with her other princess friends.
Loving all her accessories too – the sexy green-grey clutch purse, the cutesy fur shrug, to-die-for silver tie-up pumps and the timeless string of pearls. Not too much, not too little – it was all just right.
Hair and makeup:
Wavy do; fresh makeup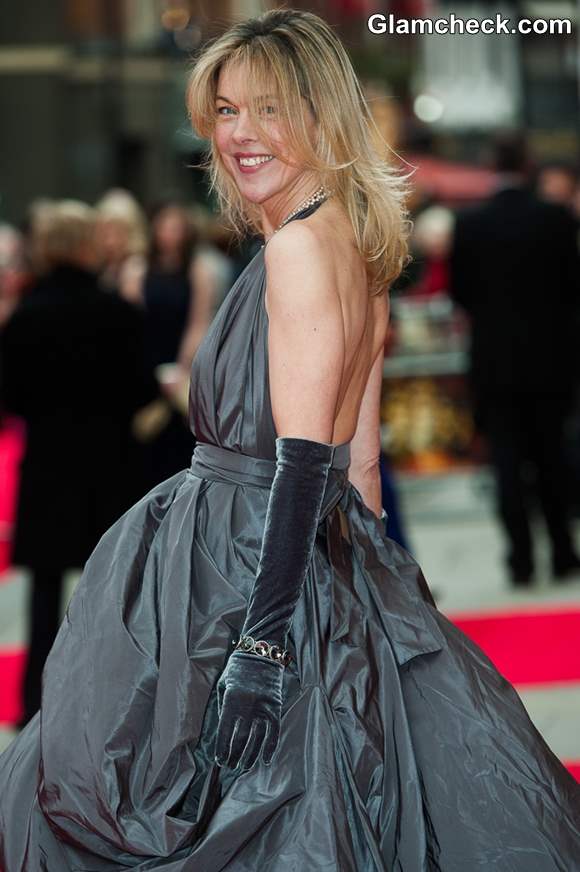 Janie Dee at Laurence Olivier Awards 2013
Smiling and posing, Janie looked lovely and spirited in a tousled hairdo which had her wavy blonde tresses falling in waves to her shoulders. She went easy on the makeup, choosing only a little definition around the eyes and a pink lippie to style her look. 
P R Photos