Actress Laura Marano sported a youthful and fun hairdo at the world premiere of "The Lone Ranger" at Disney California Adventure in Anaheim, California on June 22.
The 17-year-old wore her locks in a side ponytail. What was different about it was that a single braid snaked its way through the ponytail, imparting texture to the do.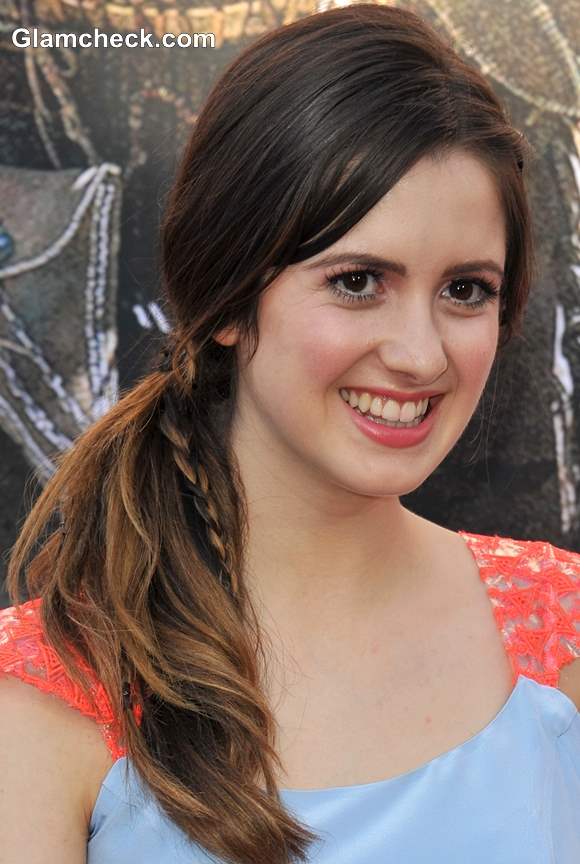 Hairstyle How To – Side Ponytail with Braid 2013 Laura Marano
Side dos – whether loose, braided or in a ponytail – are ultra feminine and very popular. So you should indeed think of ways to spruce up a regular side do with something extra. Like Laura's braid, for example.
The side ponytail with a braid is simple to create and it will go with all your outfits, whether formal or informal. Here's how you go about it.
How to Make A Side Ponytail with One Braid
It's best to work with clean hair. Brush all your hair to one side.
Remove a small chunk of your hair, just enough to make a thin braid. Bring this over to the front of your head so that it does not get in the way of your ponytail.
As for the rest of your hair, temporarily put it aside. You can clip it to keep it from coming in your way while you work on the braid.
Next, take that small portion and fashion a braid out of it. You can start on the crown or from just behind your ear, depending on the look you want. Tie off the braid.
Now fashion a side ponytail from the rest of your hair and fasten with a rubber band.
Wrap the braid around the elastic so it looks like it's holding the ponytail in place. You can secure it with a small bobby pin or a transparent rubber band. 
Shutterstock