Seeking some feminine color inspirations for your next manicure or nail paint change? Glamcheck says keep it Pink. It may seem like a common place color, but have you gone through the breadth and length of all the pink hues available?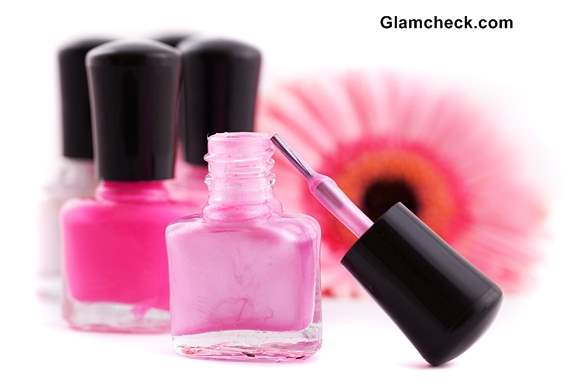 Various shades of Pink Nail polish
Even the slightest difference in the hue can make the pink nail paint work for your skin tone. Also, the slightest difference in hue can take it from ultra feminine to trendy or to a softer appeal. You just have to check out the shades and know in your head what look you are hoping to achieve.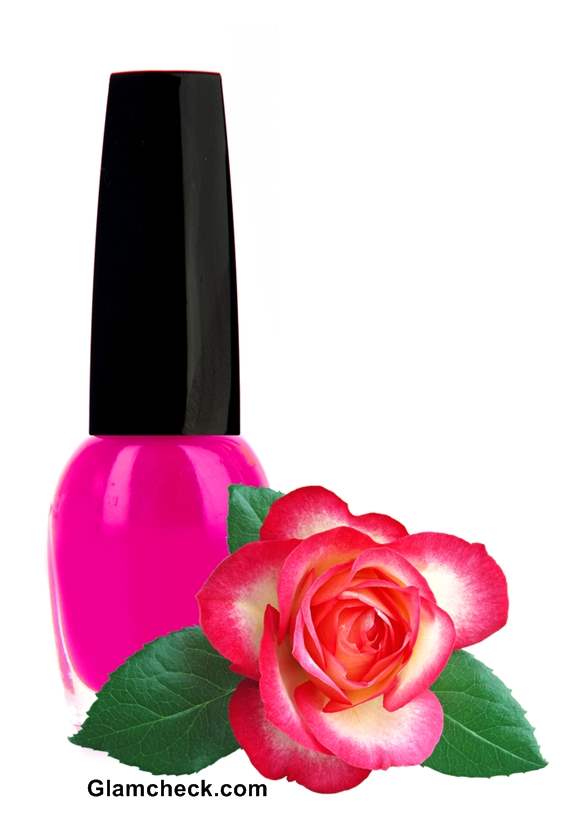 Shades of Pink Nail polish
With this short guide, you will be left with maybe more choices and ideas than you already had. It might even uplift your opinion about the perennial favorite color among the girls.
The Basic Pink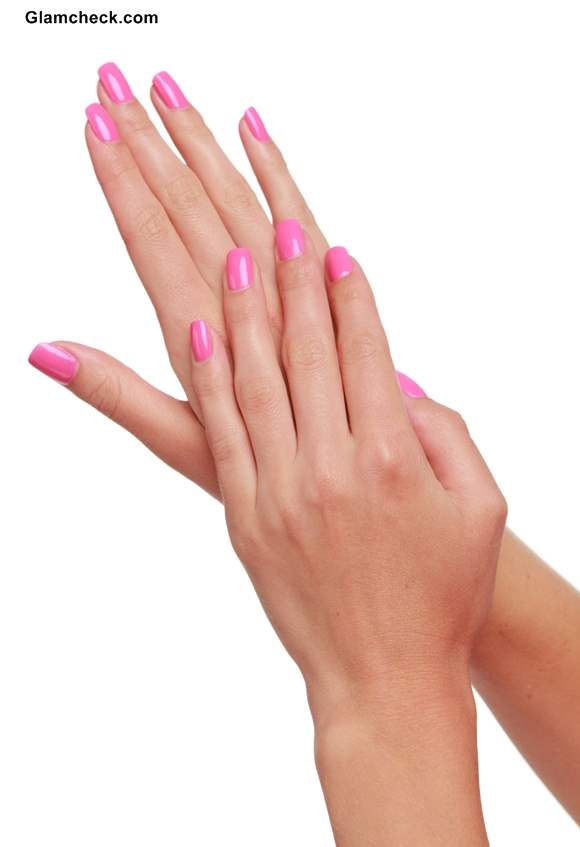 Shades of Pink Nail polish – basic pink
This one is a feminine basic pink that when applied to nails, gives a very dainty womanish look. If pink is your favorite color forever, you are most likely to be happy with this hue in particular.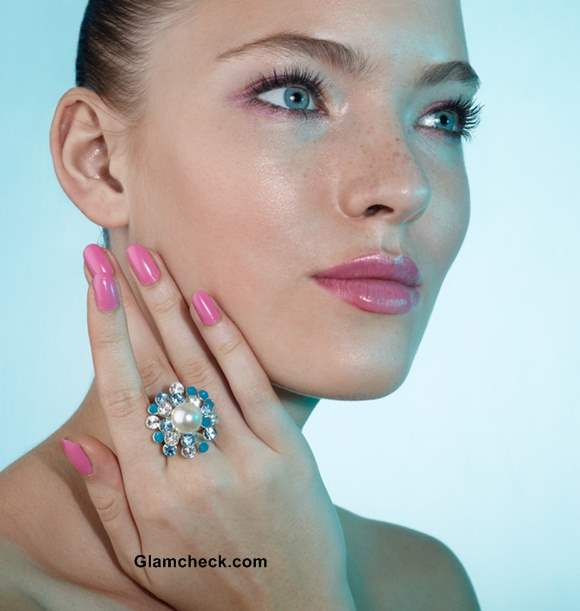 How to wear pink nail polish
You can match this color with your lipstick, and you can highlight the eyes with a pink color slightly as well. As for the hands, contrast the pink with a cocktail ring in blue. This will balance out the look.
The Neutral Pink
If you are most used to keeping your nails in their natural color or simply applying a clear coat, this pink is for you.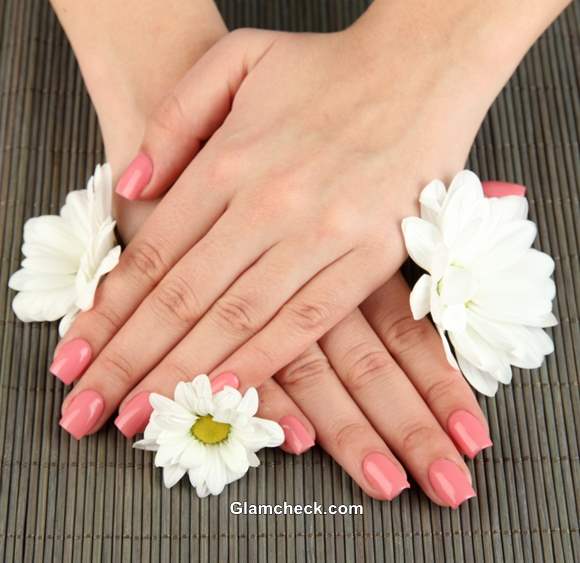 Neutral Pink nail polish
A very neutral hue that is subdued enough to be worn everyday, it will ease you into falling in love with pink nails.
The Shocking Pink
If you are looking to drop bombs with your nails and make a statement wherever you go, shocking pink it is.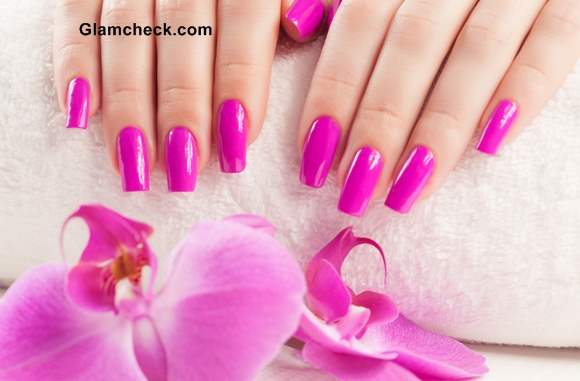 Shocking Pink Nail Polish
Not meant for the weak at heart, but a great option if you are looking to draw attention to your hands and highlight your nail color choice.
The Mature Pink
This one is far away from the usual teenage pink, and gives a more mature and polished look.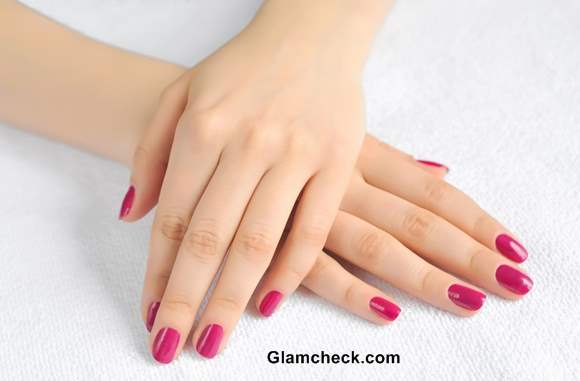 Mature Pink Nail Polish Shades
At Glamcheck, we believe in pink at every age. Though this hue is not restricted for only over 30s, it sure lends an aura of sophistication as opposed to playfulness.
The Trendy Pink
Last year's color of the year tangerine is still going strong. It brought back the coral pink everywhere from clothes, accessories to nails.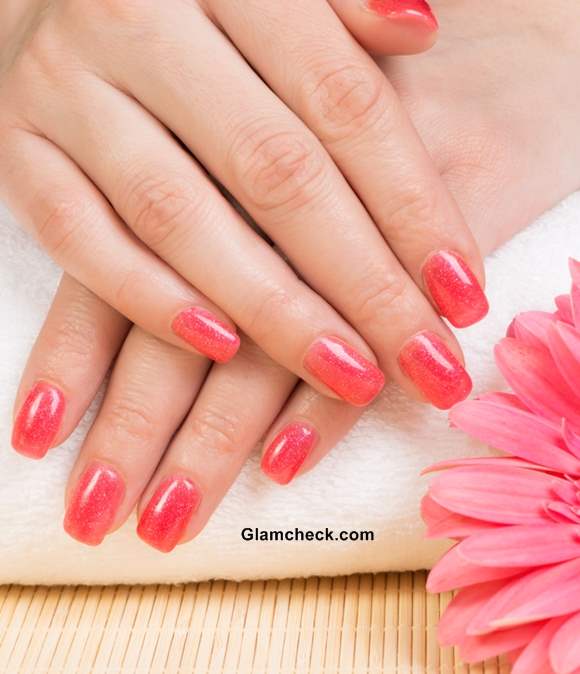 Trendy Pink Nail Polish Colors
If you are the one to stay updated with trends, and want to flaunt the latest – this hue will surely reflect that. Instead of a basic nail color, you can also choose a slightly sparkly one in this hue.
The in-between pink
If you are not bold enough to shock with your pink, but also not tamed enough for the basic one – this hue is your perfect for your nails.
Neither over powering, nor boring this pink can be dressed up with little swaroskis placed near your cuticles. Do not go over-board with this one though. One finger per hand with the decoration is a balanced choice.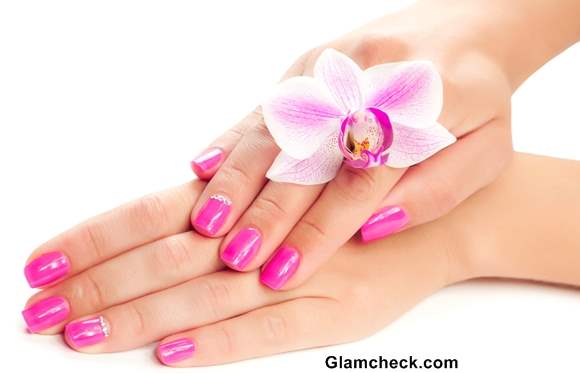 Pink Nail Polish Shades
Just like in nature the pink of a lotus is different from that of a carnation, rose or orchid, it can be the same for your nails as well. So which one is more like you? Choose and paint away!
Image: Shutterstock