One of the best ways to make your eyes look really big and beautiful is to opt for fake eyelashes. However fake eyelashes can look, well – fake – if they are not applied properly. It therefore becomes imperative to know the right technique for applying the fake eyelash, so that they do not look artificial but like your own lashes. The best way to go about this is to opt for fake half eyelashes.
Fake lashes usually end up living up to their name because they extend too much on both sides of the natural eye lash line. The trick is to cut the fake lashes from the middle so that they fit exactly with your natural lash line. Also, you get eyelashes for both your eyes from just one fake eyelash.
How To – Fake Half Eyelashes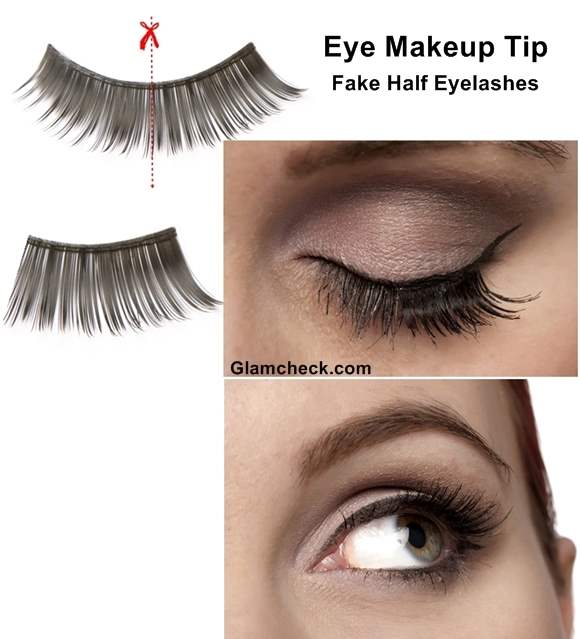 Eye Makeup Tip – Fake Half Eyelashes
Carefully cut the eyelash into half and once this step is done, you are more than ready for the next thing to do – applying them.
Apply eyelash glue along the flat line of the fake eyelashes and place them on top of your own – right above the natural lash line. Wait for a minute or two for them to stick properly to the lashes. Once that is done, take a Q-tip and remove any excess glue from the eyelid. After that apply eyeliner on your upper eyelids – this not only makes the eyes look bigger but most importantly it hides the fake mascara line. This way no one can understand that you have fake eyelashes on.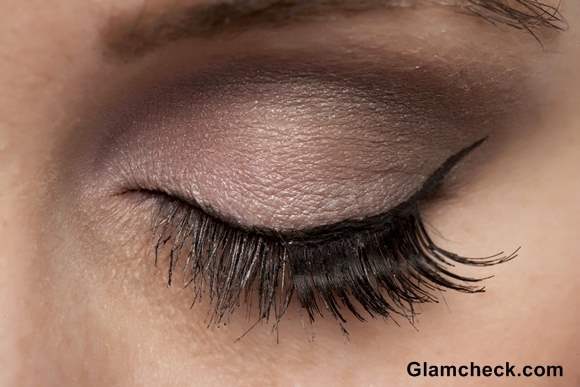 How to apply Fake Half Eyelashes
Fake half eyelashes when applied correctly can make your peepers look really gorgeous as long as you don't forget the trick of snipping them into half first.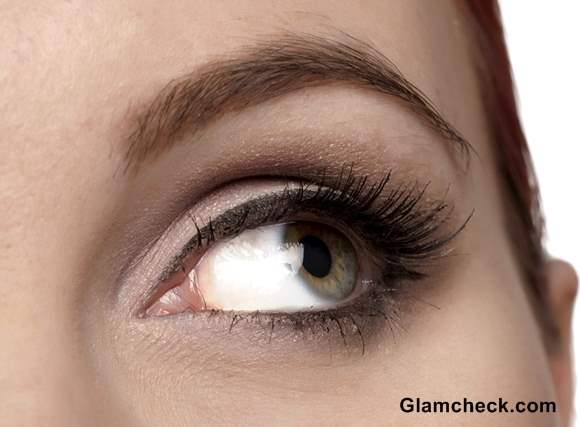 Fake Half Eyelashes
Image: Shutterstock