Lauren Bowles looked fab as she arrived at the "True Blood" season 6 premiere screening at the ArcLight Hollywood Theaters in Los Angeles on June 11 2013. However, a closer look revealed that her ensemble was not all that it seemed at first glance and had been ruined by an easily-avoidable fashion faux pas.
She wore a great monochrome outfit – a strapless white dress with a sheer black overlay split down the middle but cinched at the waist. This gave us a peek at her delightful yellow ankle-strap heels, the vibrant color escalating the appeal of her ensemble until you noticed that the footwear fit her badly.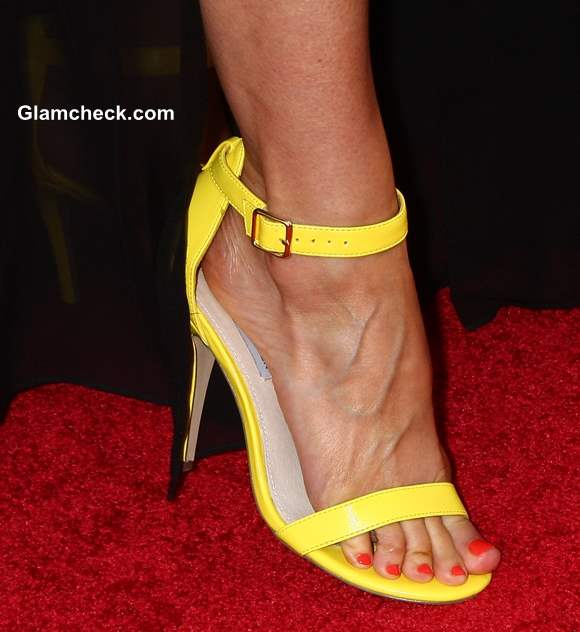 Fashion Dont's – Wearing Poorly Fitting Strappy Heels
It was a very odd fit. It seemed a size too big and she had to flex the arch of her foot to make it stay within the confines of the shoe. Plus, the ankle-strap itself fit so tightly that you could see the skin around her ankles scrunched in.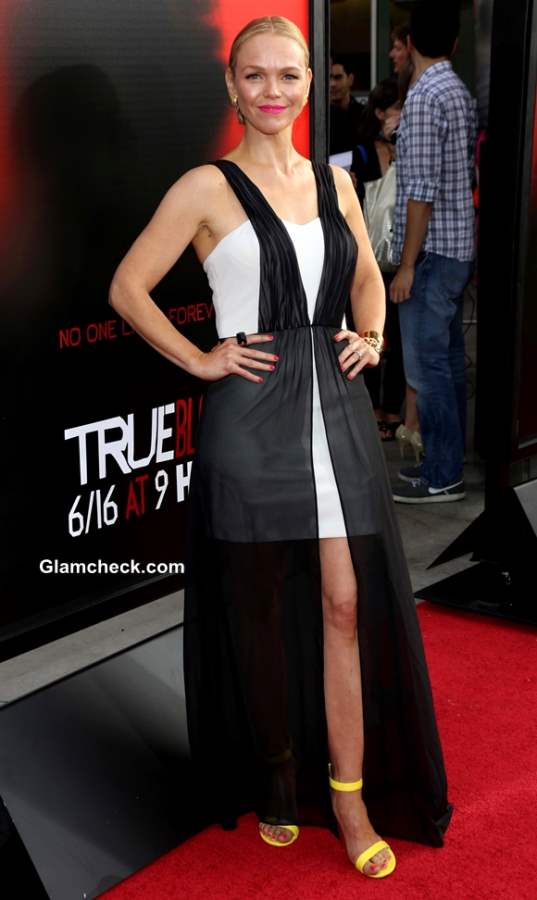 Faux Pas Wearing wrong size Strappy Heels 
The effect was very obvious – she walked awkwardly, stiffly from having to keep her foot at that angle. Her discomfort marred her ensemble in itself, the poorly-fitting shoes making things worse by creating a visual disparity.
Moral of the Story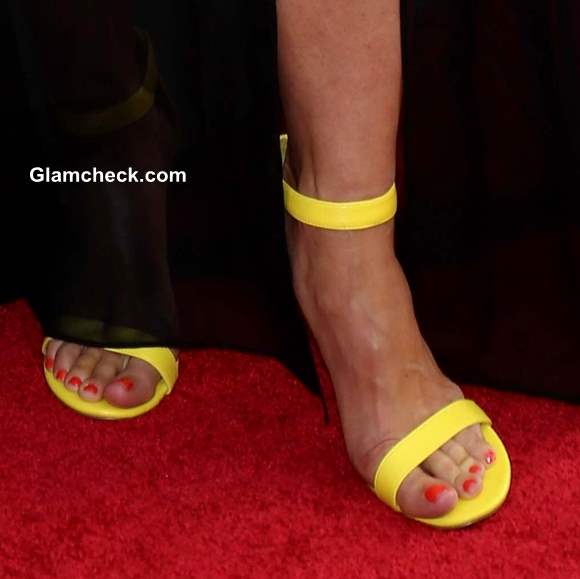 Faux Pas Wearing Poorly Fitting Strappy Heels
If you're going to wear a poorly-fitting pair of shoes, it will not go unnoticed. If your shoes do not fit you right, everyone will know because it's such an obvious thing. But the worst part is that you are going to be constantly distracted because you are so uncomfortable. And that in turn is going to put a major blot on your confidence which, as any fashionista knows, is the number one tool in your beauty arsenal for the success of any ensemble.
So, ladies, if the shoe doesn't fit, don't wear it! 
Shutterstock