Why don't more people wear yellow? OK, scratch that. Yellow definitely isn't the color for everyone. However, when it does suit you, you should take full advantage because you are one of the chosen few! Think yellow is only for fun and can't be interpreted any other way? These celebs show us how merely a change in the hemline and neckline can evoke different vibes from the vivacious color.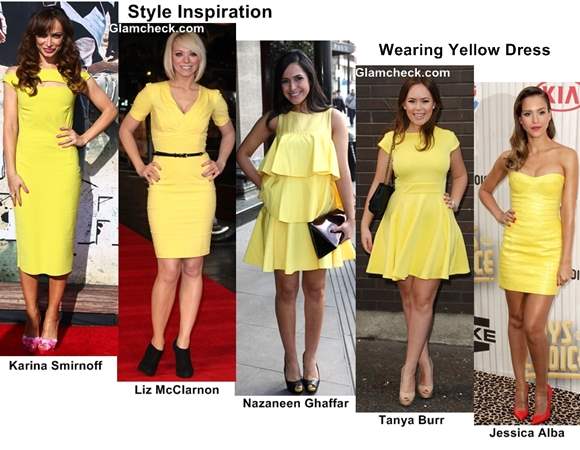 Style Inspiration – Wearing Yellow Dress with Varying Lengths the Celeb Way 
Elegant Karina Smirnoff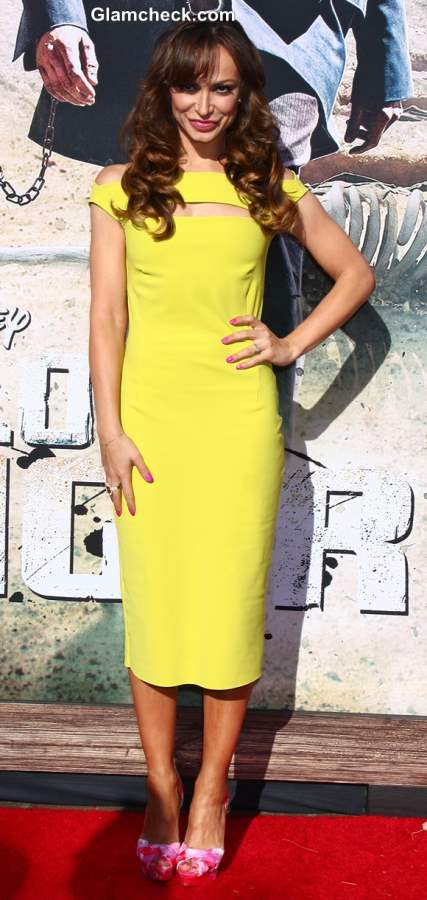 Karina Smirnoff Yellow dress 2013
The tea length skirt has a way of imparting a very sophisticated vibe, no? Just like a bunch of English ladies who are, well, going to tea. And no, the fact that Karina Smirnoff's dress was yellow didn't take away from the elegance at all. It did, however, infuse a contemporary vibe to the look in addition to a summery and altogether cheerful one.
Formal Liz McClarnon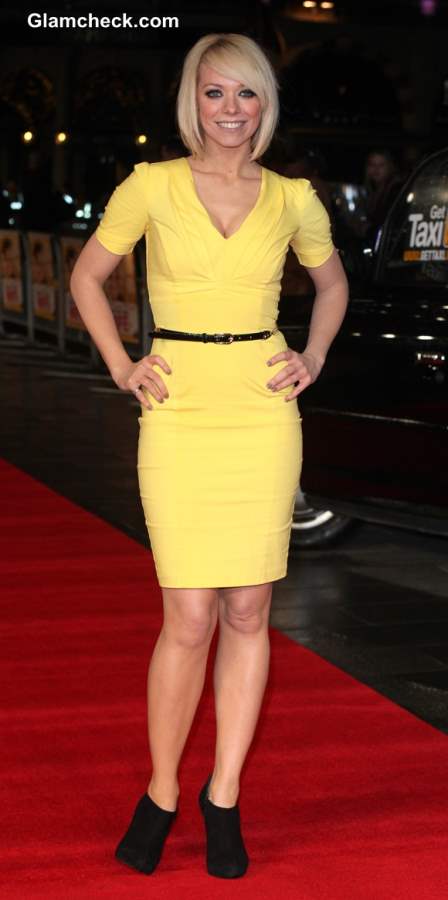 Yellow dress 2013 Liz McClarnon
Chic, no-nonsense but also slightly sassy, Liz McClarnon's buttercup yellow snug number is something you covet on sight. But what are those things on her feet? A definite no-no – too heavy, too cloggy, too yech for this look. But the hair, makeup, belt, smile and pose – that's all top notch.
Playful Nazaneen Ghaffar and Tanya Burr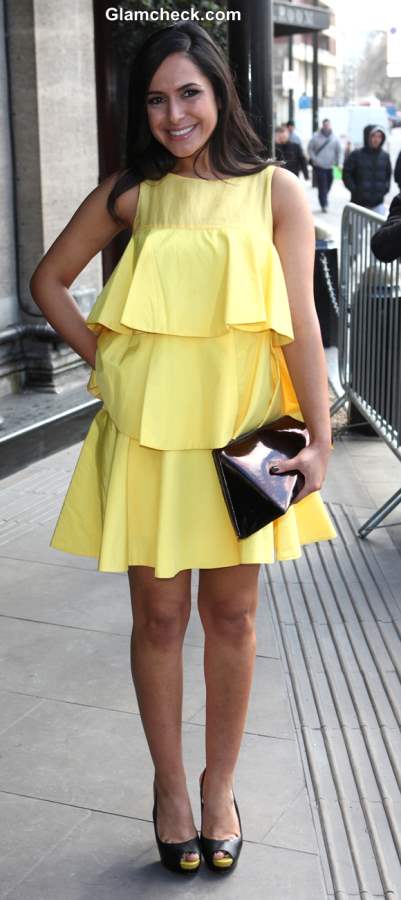 Yellow dress 2013 Nazaneen Ghaffar
Now this one wasn't hard to pull off at all! Pretty Nazaneen Ghaffar sported a light yellow layered ruffle dress which looked just right for the red carpet but had plenty of youthfulness and mischief in it as well. Loving the black peep-toes and the over-sized patent clutch she toted with the ensemble. Black is a nice safe go-to for accessorizing yellow.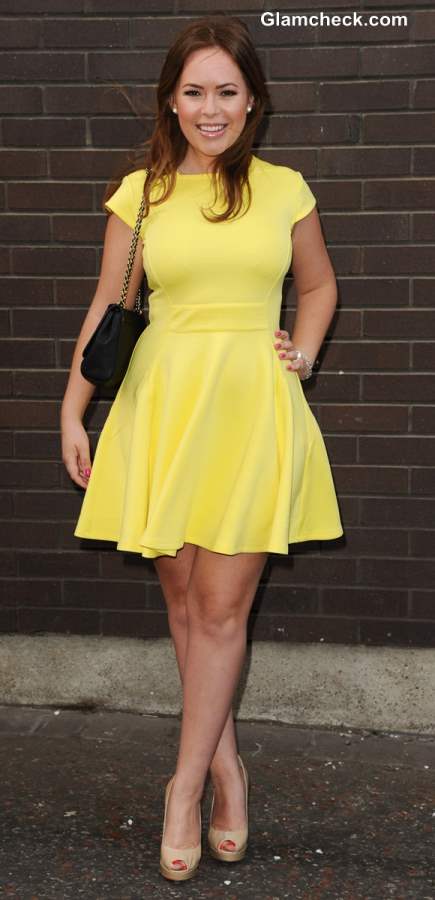 Yellow dress 2013 Tanya Burr
Tanya Burr could give any Hollywood diva a run for her money in this vibrant affirmation of life. Her flouncy skirt says more than a wink or an air kiss could. Ready to play?
Sexy Jessica Alba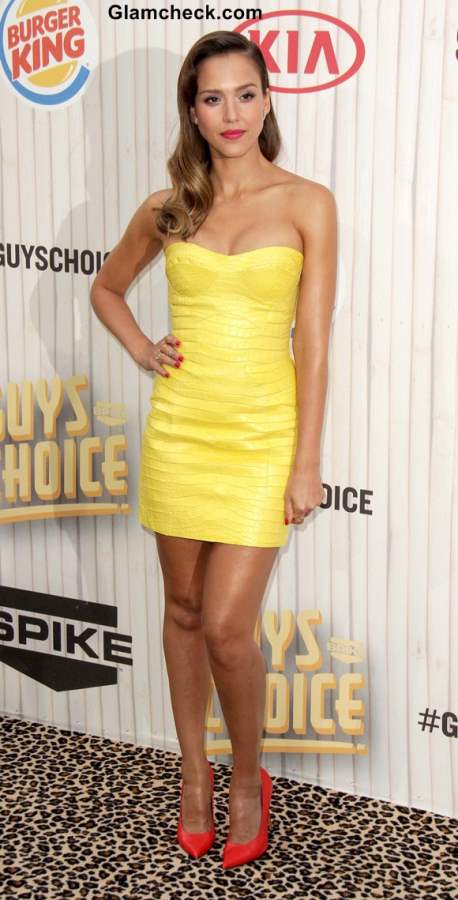 Yellow dress 2013 jessica Alba
OK, granted no one has ever used any other word to describe this hot momma. But it is what it is and her outfit just reinforces that vibe. Jessica Alba looked mind-blowing in a strapless mini dress with a leather feel, her side-swept locks and coral pumps elevating the ensemble from mucho oomph to howling wolves.
So the next time you're thinking of shying away from yellow because you think (a) it's too bold for work (b) it isn't mature or (c) it's not statement enough, remember these beauties who prove wrong all our notions of the much-maligned and truly under-appreciated hue. 
Shutterstock