Actress Blake Lively joined hubby Ryan Reynolds at the premiere of his new movie "Turbo" at the AMC Loews Theater at Lincoln Center, New York City on July 9.
Blake Lively in Burberry Prorsum at 'Turbo' Premiere
Blake brought out the big guns to show her support. She was clad in a gorgeous skirt and top ensemble, the top a simple grey tank top by Burberry Prorsum balancing out the sheer opulence of the stone-embellished bottoms by the same label. The skirt wasn't all glitter though; the knee-length number was white on the back and also on the band that sat high on her waist.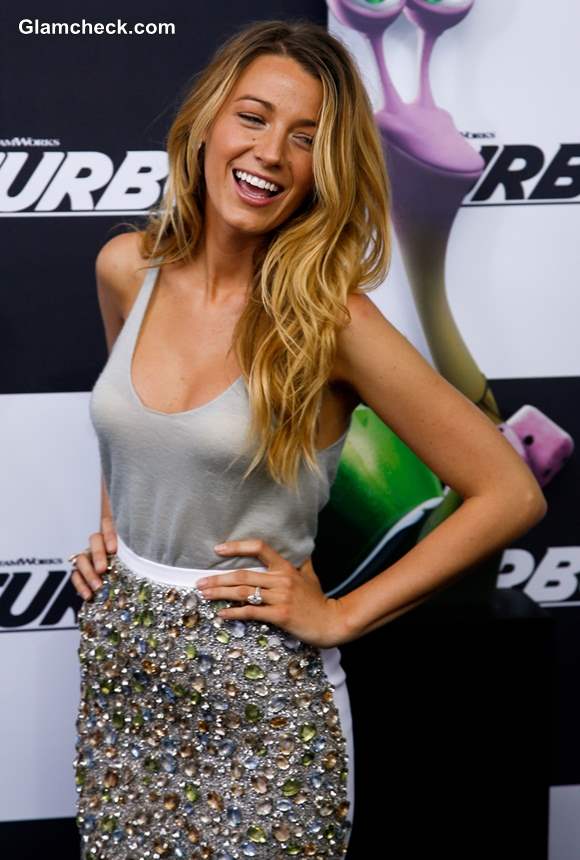 Blake Lively at 'Turbo' Premiere
We love the nude pointy So Kate pumps by Christian Louboutin that she accessorized with, as well as her minimal jewellery choices by Lorraine Schwartz. For a while on the red carpet, she also sported a grey jersey sweater the same color as the tank top which she removed as she made her way into the venue.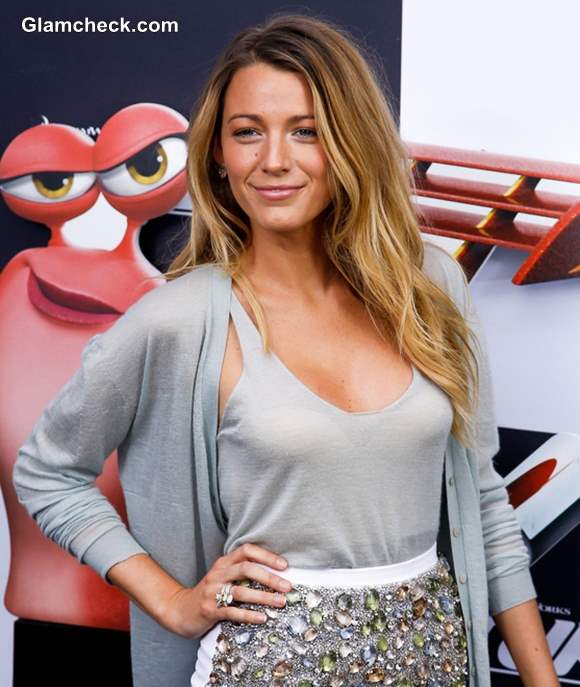 Blake Lively 2013 in Burberry Prorsum at 'Turbo' Premiere
Sun-kissed makeup and loose blonde curls completed her look. She looked like a glamour model on a summer shoot on the Riviera – cheerful, classy and effortlessly irresistible. 
Image: Shutterstock