Actress Caroline Sunshine sported the still-popular side braid at Nickelodeons 26th Annual Kids Choice Awards at the Galen Centre in Los Angeles.
The 17-year-old styled her long blonde locks in a soft, romantic side braid with a few wisps left loose for maximum effect.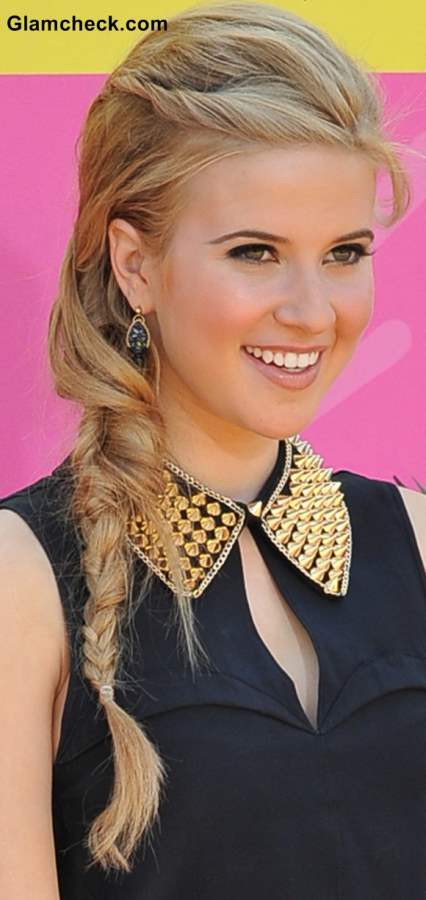 Celeb Hairstyle – Caroline Sunshine's Messy Side Braid
This uber-feminine look is not hard to create at all. It will go with so many of your outfits that it is well worth the effort to learn in the first place.
What you will need
A hair brush
Elastic band
Hairstyle DIY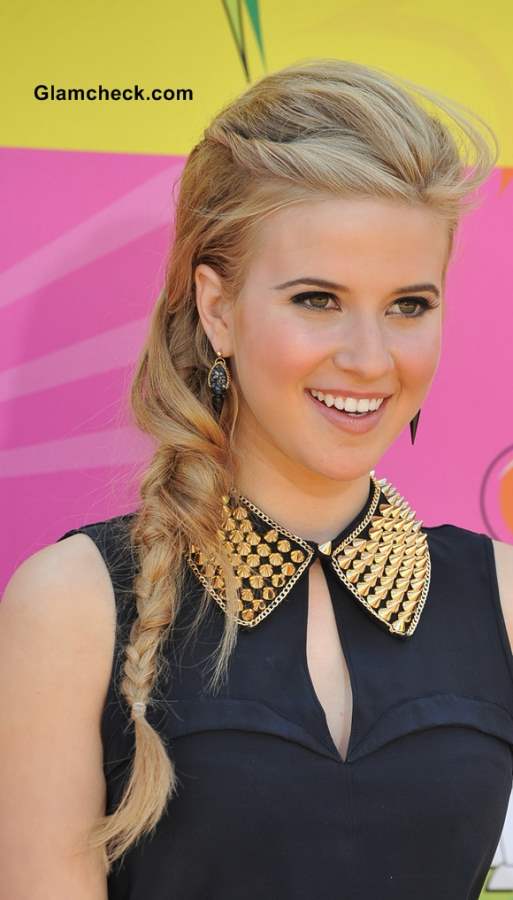 Caroline Sunshine Messy Side Braid Hairstyle
Start by brushing all the little tangles out of your hair. The more knot-free your locks, the easier it will be to braid them.
Without making a parting, bring your hair over to one side.
Take a portion of your locks from the front of your crown and twist it firmly but loosely over and over. Bring this twisted bit to the back of your head.
Now, with your hair still on the side of your head, make three sections like you would for a normal braid. Incorporate the twisted portion into one of these sections
Before you begin braiding, pick out a few wisps of hair here and there if you want. This can give a nice dreamy feel to your hairdo. A few examples of where you can let these wisps loose include your forehead, the nape of your neck or behind your ears.
Now braid hair as normal, but be relaxed about it so that your plait has a bit of a messy feel. You can continue to pull wisps loose of the braid too as you are making it.
Tie off your braid with an elastic band. 
Image: Shutterstock