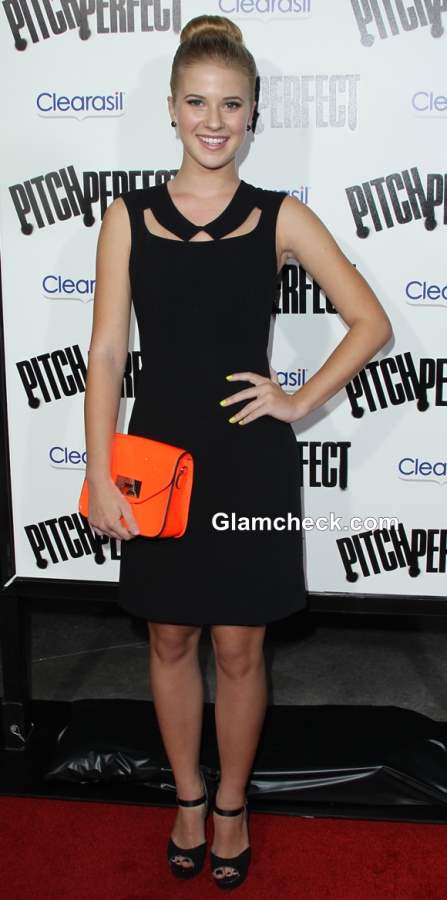 Actress Caroline Sunshine was seen at the Pitch Perfect Premiere at ArcLight Cinemas in Los Angeles in a little black dress. However, what caught our attention was the neckline of the dress – it featured a Cut-out Peek-a-boo Collar .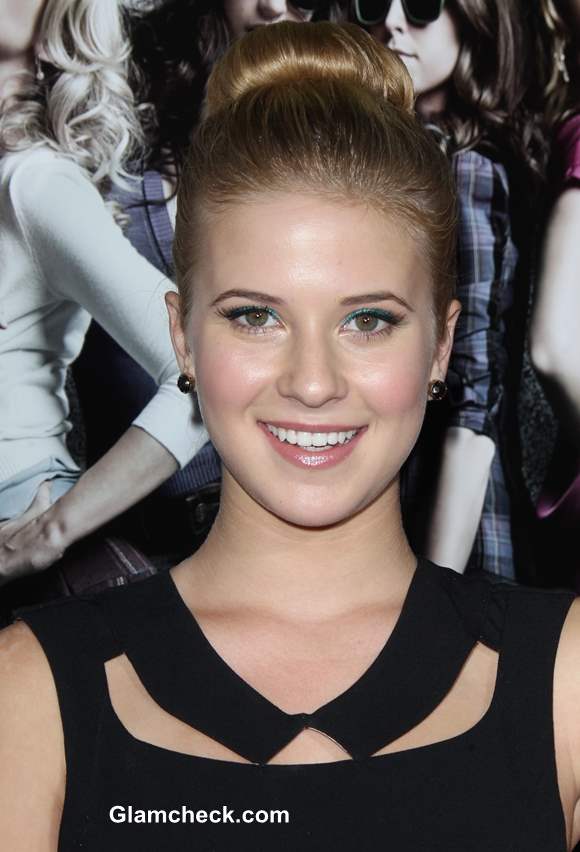 Neckline Inspiration – Cut-out Peek-a-boo Collar
The collar not only looked trendy and caught our eyes but it also lent variety to an otherwise normal little black dress. The cut collar also ensured that Sunshine didn't have to wear any neck jewellery.
If you really liked this style but don't know how to or where to get yourself such an outfit from, worry not! We have just the steps for you to create such a neckline yourself.
DIY: Pointed Flat Collar Cut Out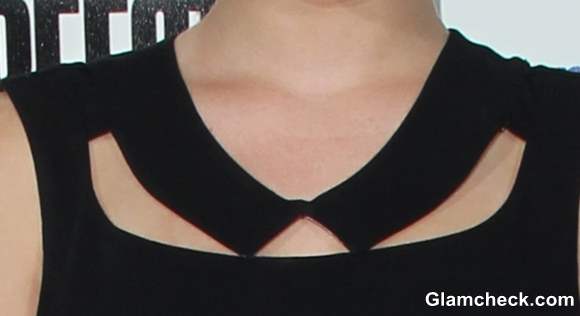 Neckline DIY – Cut-out Peek-a-boo Collar
Take any little black dress with a round collar.
Leaving a gap of two inches from the top of the neckline, draw markings, with white chalk, which will have to be cut out to make way for the collar. So, you have to go carefully about this task – because you are not going to draw the collar but rather the marks which will constitute the thin part that has to be cut off with a scissor.
Enlarge the picture of Sunshine here, as you go about the task. It will give you a clear idea of which part to cut off.
If you feel that the cut off edges are looking frayed or rough, then do an inward stitching along the edges to give it a fine and smooth finish. You can get this stitch done by a tailor or someone with better stitching abilities, if you cannot do it yourself.
You can also take it a step further and add piping or trimmings made of sequins or beads around the edges of the cut out to give a funkier twist to the neckline.
With these steps you too can flaunt the Peek-a-boo collar cut-out!
Image: Shutterstock