Singer Pia Mia loves her head scarves. She was spotted sporting the look yet again as she attended the Los Angeles premiere of "Divergent" at the Bruin Theater in Westwood, California on March 18, 2014.
She contrasted her blue outfit with a red headscarf tied around her long, straight blonde locks which were left loose. The vibe was a little gangster and very edgy.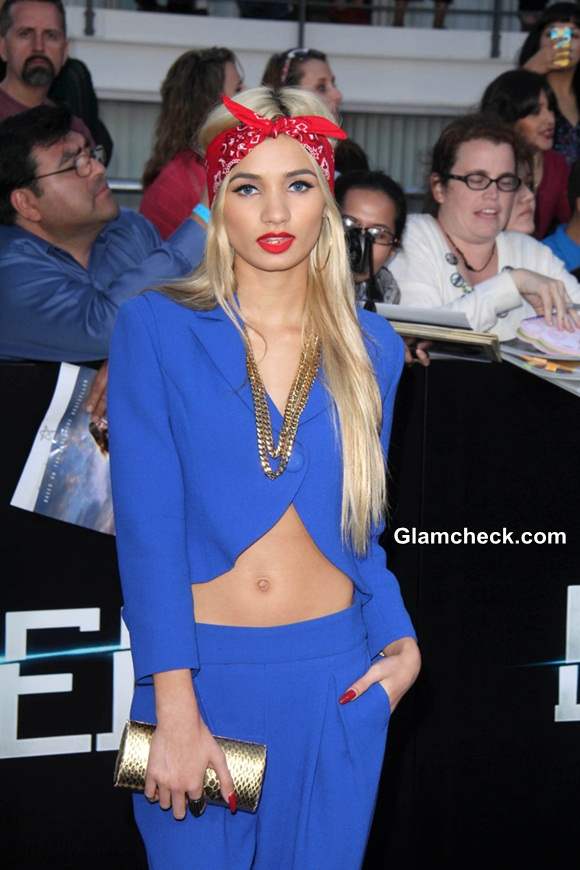 Pia Mia Sports Head Scarf at Divergent Premiere
Pia borrows her look from pin-up fashions post the second world war. It was a popular pin-up look which is quite chic today.
Get the Look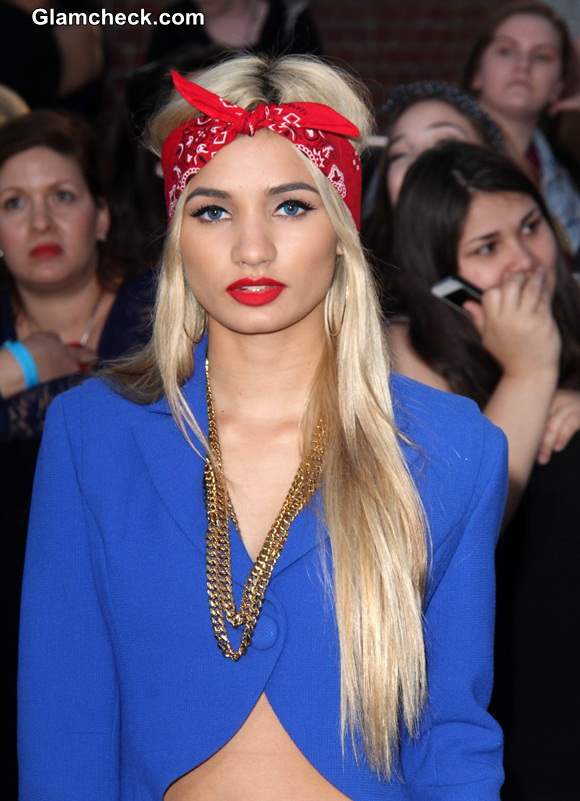 Pia Mia 2014 Head Scarf
A head scarf is a simple way to add some attitude and variety to your look. Fold a bandana into a triangle and then start rolling it over till you get one long strip. Place the base on the nape of your neck, either over or under your hair, and tie the ends up just above your forehead on the crown. You can shift the knot to either side to experiment with the look.
Not too sure of your scarf-tying skills? No problem. You now get head bands that look like tied-up scarves just like Pia's. They are available in a variety of colours, prints and styles. In fact, there are even crystal- or sequin-detailed ones for more formal looks. 
Image: Shutterstock