Floral is undoubtedly in. But that doesn't mean you necessarily have to splurge on a floral blazer or floral outfits (unless you want to). Infuse some floral spice into your ensemble with floral accessories, just like Natasha Khan from Bat for Lashes did at the premiere of "The Wolverine" at Empire Leicester Square in London on July 16.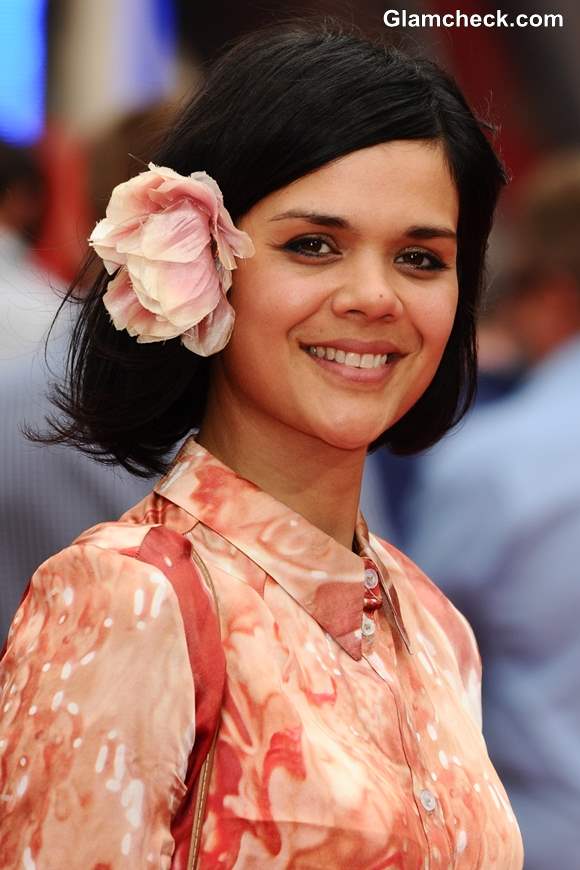 Hairstyle Inspiration Floral Accessories for Short Hair –  Natasha Khan
What's unique about Natasha's look is that she has worn a floral accessory with short hair. Her dark locks barely graze her shoulders, left loose in a casual bob. The flower accessory tucked behind her ear casts a bewitching spell in addition to making her look really adorable.
You may not be so comfortable sporting a hair accessory if your hair is short as you may think that it would look over the top. However, the very fact that your hair is shorter means that your chosen accessory will stand out more, making a real statement.
How and Where to Sport the Look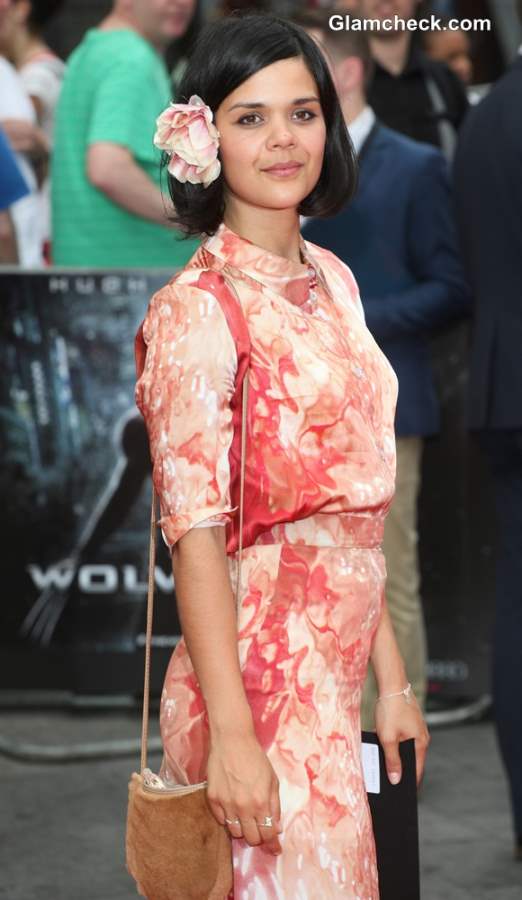 Floral Accessories for Short Hair – Natasha Khan
We'd say wear a flower in your hair everywhere you go. But that's not always feasible, say, when you're at work or in a rush to finish your errands.
Because the flower is so delicate and relaxing, you can pull it off with any outfit that has the same vibe, and which you will be wearing to events that also bear the same qualities. A casual date, brunch with friends, Sunday window shopping or tea time – all these activities (and the outfits you'd wear to them) are the perfect backdrop for your floral hair accessory.
You could simply tuck a floral piece like Natasha's behind your ear (but pin it up for reinforcements). Or you could clip little flowers into your hair. Depending on how long your hair is, you can also make a ponytail and finish it off with a scrunchy that has a flower attached. 
Also Read:
Spring Hairstyles with Flowers for Short Hair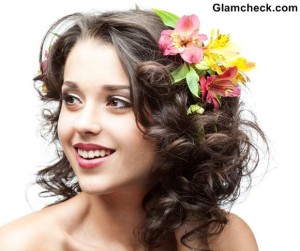 "Let us dance in the sun, wearing wild flowers in our hair…" – Susan Polis Shutz A seemingly simple quote by the American poet really brings
Image: Shutterstcok