There were plenty of pretty things to look at at the premiere of "Aroused" in Los Angeles on May 1. So when, in that sea of beauty and fashion, something manages to stand out, it qualifies to be featured on here. We're talking about the accessories that four ladies in particular sported, stealing the spotlight effortlessly.
Alicia Arden was channelling Egyptian queens (yes, Cleopatra) with her thick gold cuff bracelet.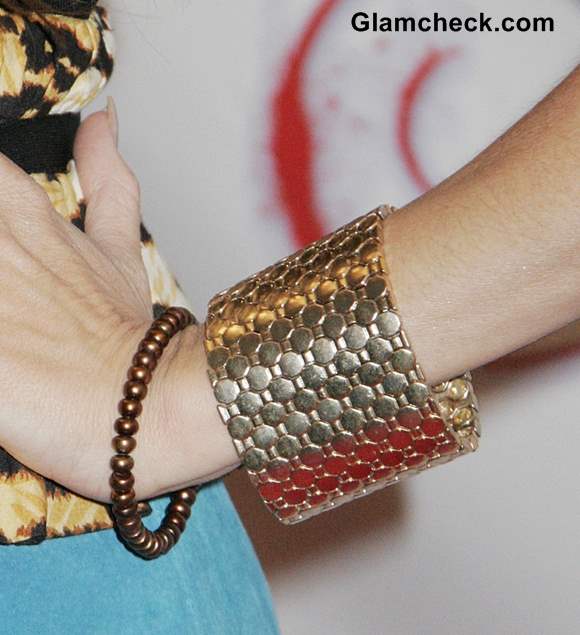 Celeb Accessories at 'Aroused' LA Premiere-  Alicia Arden
Featuring a dotted pattern, that was one sturdy bit of bling which she fortunately balanced out with a slim copper bracelet. The latter was a dainty affair, highlighting the slim turn of her wrist.
April O'Neil dazzled with her disco-light inspired bauble necklace.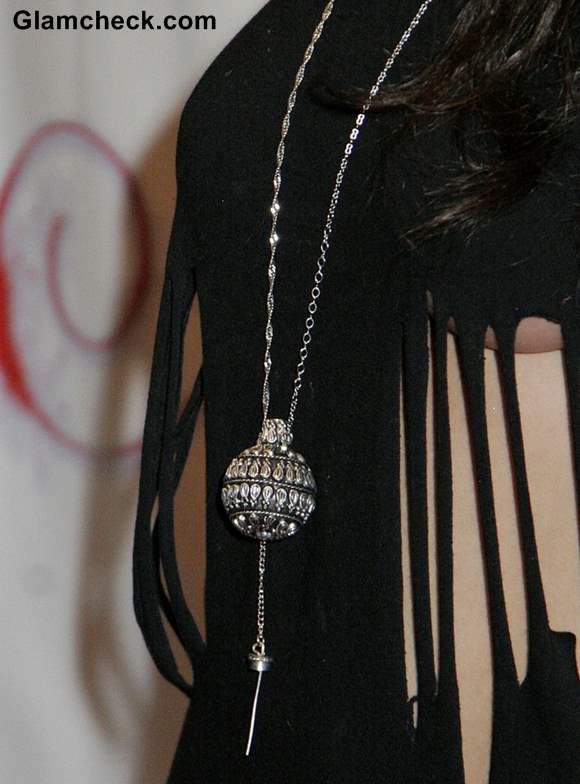 April O'Neil
The diamond-studded globe around her neck was set in silver, all the better to catch the light of the shutterbugs and transform the vibe on the red carpet from glam event to boogie night.
And once more, we see cuff bracelets making a statement. Gina Gershon sported a gladiator-inspired silver one – a tough-looking piece that said 'don't mess with me'.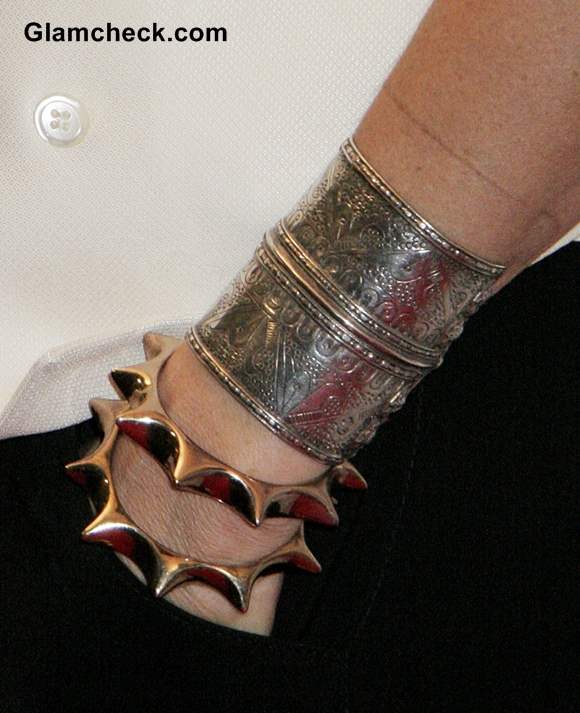 Gina Gershon
The challenge was softened with a couple of sun-shaped gold bracelets on the same hand. An interesting combination that you can't help but notice.
Deborah Anderson chose to play on the monochrome trend with her accessory rather than her outfit – although the latter was indeed all black.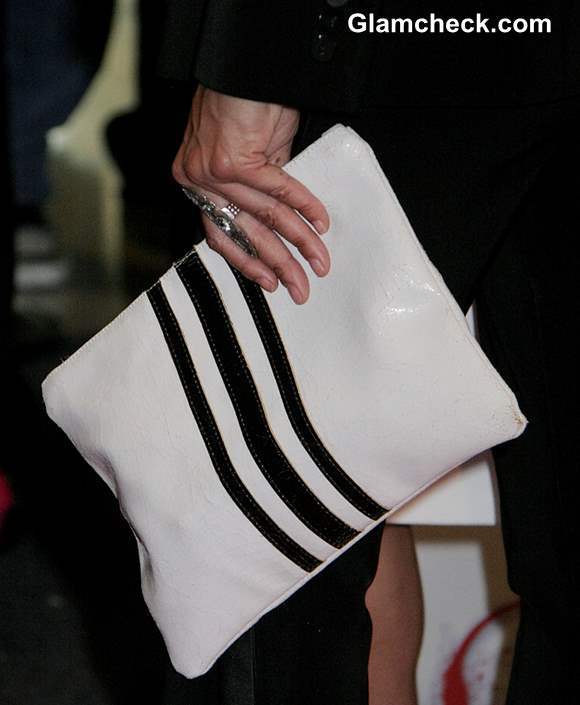 Deborah Anderson
She toted a large white clutch with three stripes running vertically down the front. It's quite the high-end piece, very classy, bordering on couture. We want! 
P R Photos