This Independence Day we bring you tips for nail art that captures the colors of India's National Flag. We believe that patriotism is a feeling that can be expressed with fashion too – as long as it is not disrespectful. And, what better way than showing the proud and patriotic feel that is bottled inside by wearing the colors of the tricolor on our nails. Yes, when channeled correctly, style can correctly exhibit our exuberance and enthusiasm for celebrating Independence Day and this holds true for nail art too.
Indian Independence Day Nail Art DIY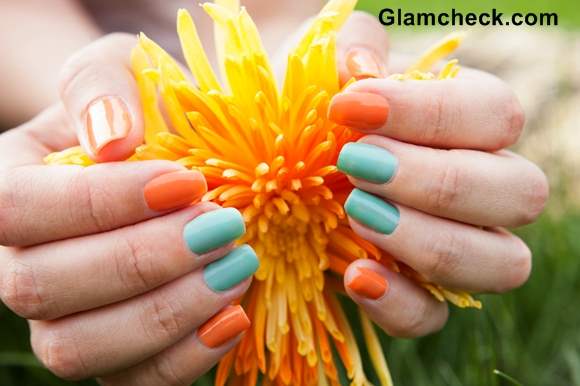 India Independence Day Nail Art DIY
Nail Art Items Needed:
Nail polish in the colors saffron/orange, white and green.
As long as you wear these three nail colors, you can do up your nails in any style or pattern that you want.
5 variations that you can do with orange, white and green nail polish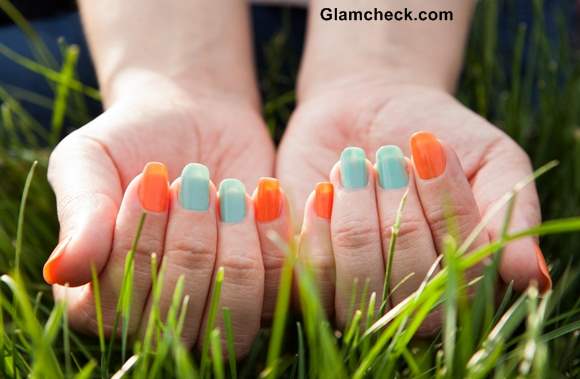 Indian Independence Day Nail Art DIY
You can paint your middle three nails in white, and the thumb and the little finger in orange and green respectively.
Paint the nail of the middle finger in white, the index finger and thumb in orange, and the ring and little finger in green.
The index and ring fingernails can be done up in white, the little finger and thumb nail can be polished with orange and the middle finger can be painted in green.
The thumb, index and middle finger of both the hands can be painted in white. The nails of the ring and  little finger of the right hand can be colored in orange nail paint, and the same fingers of the left hand can be filled with green nail paint
You can sport vertical, horizontal or diagonal stripes in orange, white and green on the nails of each finger.
Apart from these, you can try out your own patterns as well. The idea is to have fun and realize that Independence Day has given us a freedom – a freedom to live the way we want. Therefore, we should not forget that it comes with a responsibility to be a better citizen. After all, today we can color our nails to show patriotism because thousands had fought to bring us that freedom. 
Image: Shutterstock