What did Anna Camp and Katie Cassidy have in common at the 2013 Teen Choice Awards held at the Gibson Ampitheater Universal in Los Angeles, California on August 11? Both gorgeous girls wore variations of the top knot with their wonderfully feminine outfits.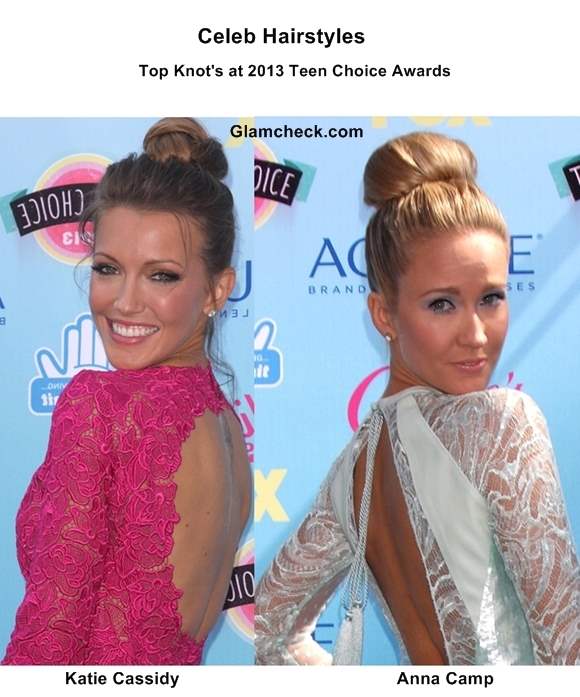 Celeb Top Knot Hairstyles at 2013 Teen Choice Awards
Young Katie Cassidy sported a layered top-knot that was very interesting to look at. Her rich brown locks were beautifully fashioned into a relaxed bun atop her crown, the twists and turns visible in the finished do. Little tendrils escaped from her hairline and the nape of her neck imparting a flirty feel to her look.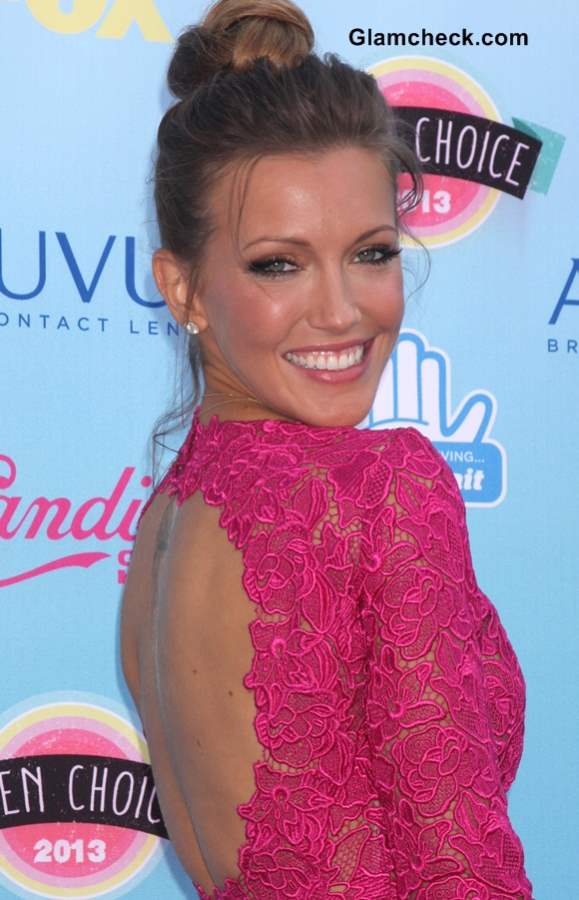 Katie Cassidy 2013 Top Knot Hairstyle
Anna Camp, on the other hand, went with the statelier ballerina bun. No tendrils sneaking out of the do for this one. Every hair was in place as it swept upward and into a sock bun that dominated her look. The way she held herself made the hairstyle seem almost imposing as opposed to Katie's playful, come-hither do.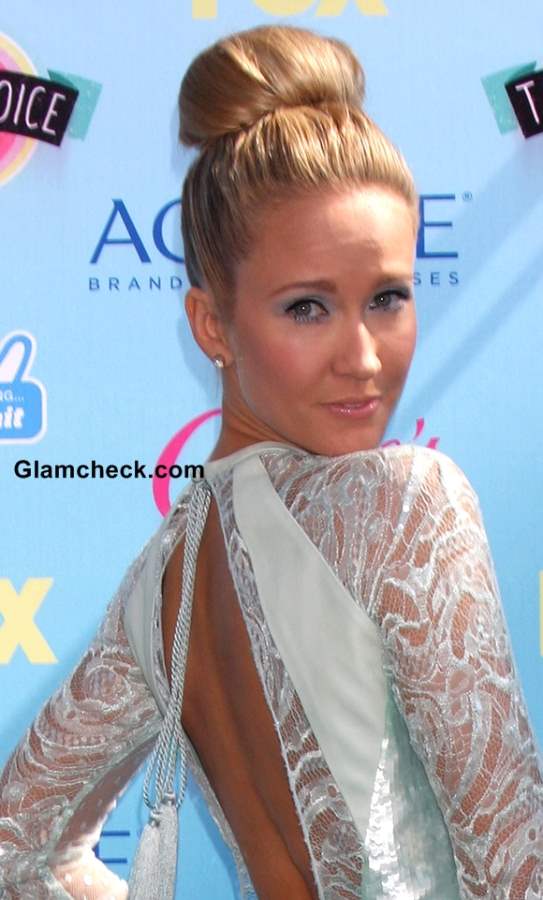 Anna Camp 2013 Top Knot Hairstyle
Hmm, anyone else notice how these ladies have more in common than their hairdos? Both are wearing backless lace dress, both went with stud earrings to accessorize and both chose statement eyes as the focus of their makeup. Talk about a widespread trend! 
Image: Shutterstock