Hair color is something that should complement your personality and attitude. If you are fun, funky and vibrant person, and feeling experimental, then you should choose spunky highlights such as the peacock inspired hair color.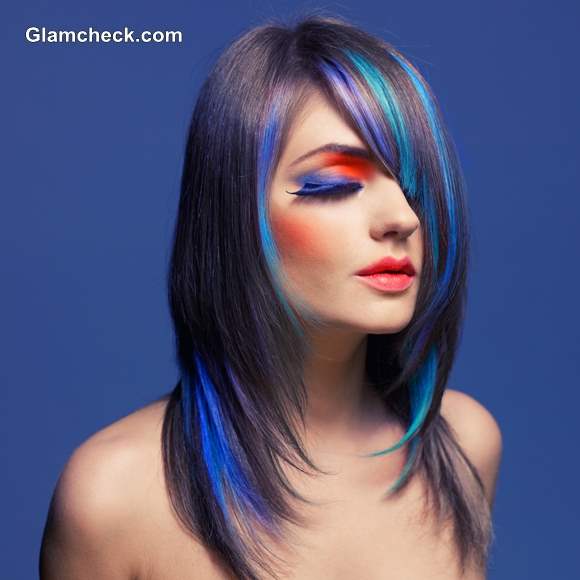 Peacock Inspired Hair Color
The peacock inspired hair color revolves around the two hues of sea green and peacock blue. The best bet for sporting these two colors on the hair is by getting them done in alternate highlights on thin sections of the hair. A hair color like this is best brought out when done on random thin strands of hair than coloring all your locks in these hues. A style like that would be a bit too in your face unless you are deliberately looking to attain a punk style.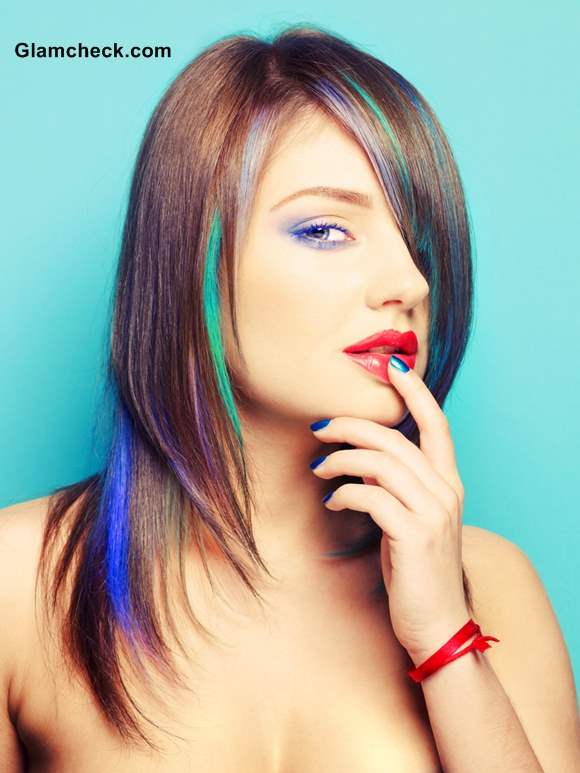 Peacock Hair Color
If you have double mind – one which keeps jumping between the idea of getting such a hair color and feeling faint hearted, there is no need to worry. You can always choose the option of temporary hair colors. These wash out in a couple of days. You can also opt for hair mascaras in blue and green colors. A hair mascara is basically a temporary hair color which is applied like mascara, and stays on the hair until the next wash. This makes it easier to play with colourful hues without feeling too iffy about it.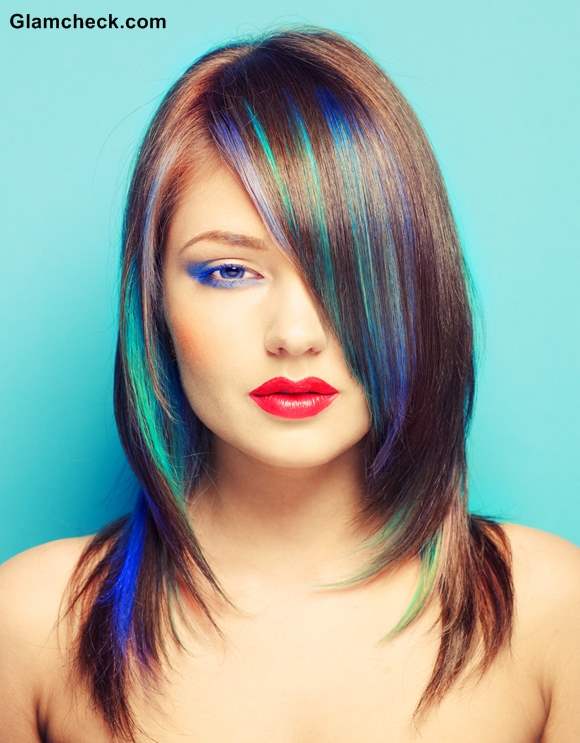 Peacock Inspired Hair Coloring
The peacock inspired hair color can be tried by anyone and on any length of hair – but its best effect will come out when the hair is left open. 
Image: Shutterstock