The Star Trek Into Darkness Blu-Ray and DVD Release Party at California Science Center in Los Angeles, CA saw actress Alice Eve make an appearance in a sexy outfit. She wore a navy blue "Rhea" dress from the Catherine Deane Fall 2013 collection. The figure hugging outfit contoured her body and had see-through navy sleeves. The black leather detailing in the form of lines made for a great slimming effect. It is not that the actress does not have a toned body, but even the fittest of us want to look thinner – and that dress certainly did contribute to this particular optical illusion.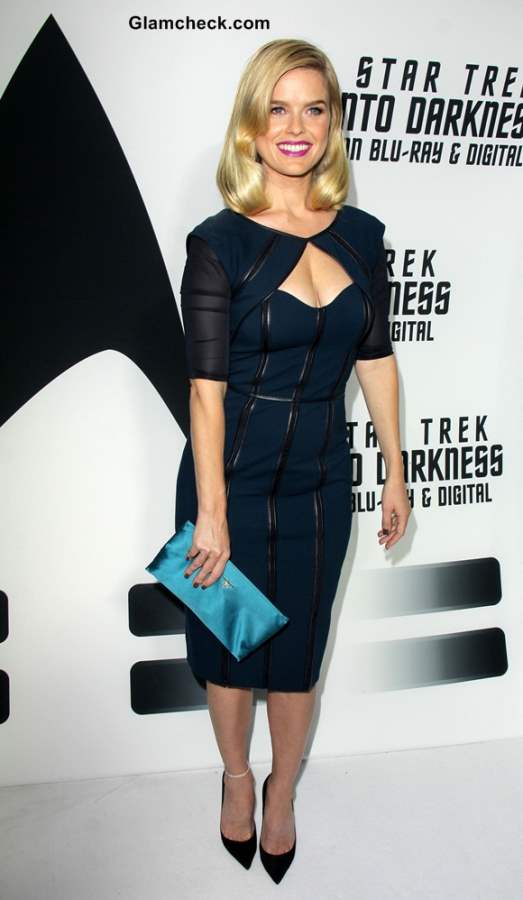 Neckline Inspiration – Alice Eve's Plunging Sweetheart Cutout Neckline
However, what scores the dress more points is its sexy neckline. We are always on the lookout for necklines that are out of the ordinary – and the plunging Sweetheart cutout neckline seen on the dress, that Alice Eve wore, is our neckline inspiration for the day. What is interesting about the neckline was the shrug-like overlay that was added over a sweetheart neck. The inverted "V" of the overlay combined with the inner sweetheart style to make a really eye catching pattern. In fact, the neckline looked more like a cutout than the play of overlaying fabrics.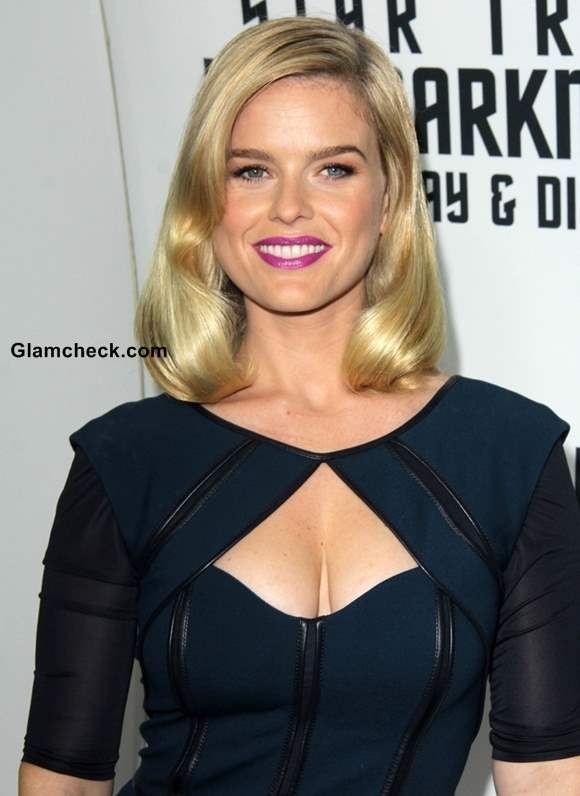 Neckline Inspiration – Plunging Sweetheart Cutout Neckline
This neckline can be easily incorporated into your wardrobe. You do not necessarily need a dress that plays on overlays as long as the cutout resembles the pattern seen on Alice Eve's dress.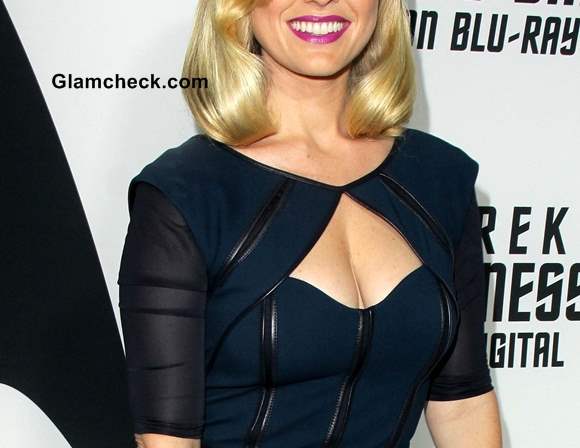 Plunging Sweetheart Cutout Neckline
If you are good with cutting and stitching, then you can make a similar pattern on an existing dress with a high neckline. If you are not too sure about doing it yourself then you can always get it done by a tailor. Those who are not too comfortable with a plunging neckline can opt for a modified version of the neckline – one which is not deep.
Image: Shutterstock