Are you tired of the offerings of your closet but are not in the mood to go out and buy something new? Or maybe you're just looking for a way to spruce up your already existing wardrobe. Most ways of doing the latter are actually quite simple. Take, for example, how actress Ashley Benson wowed us with her look as she attended the Halloween episode screening of her show "Pretty Little Liars" at the Hollywood Forever Cemetary in Los Angeles, California on October 15, 2013.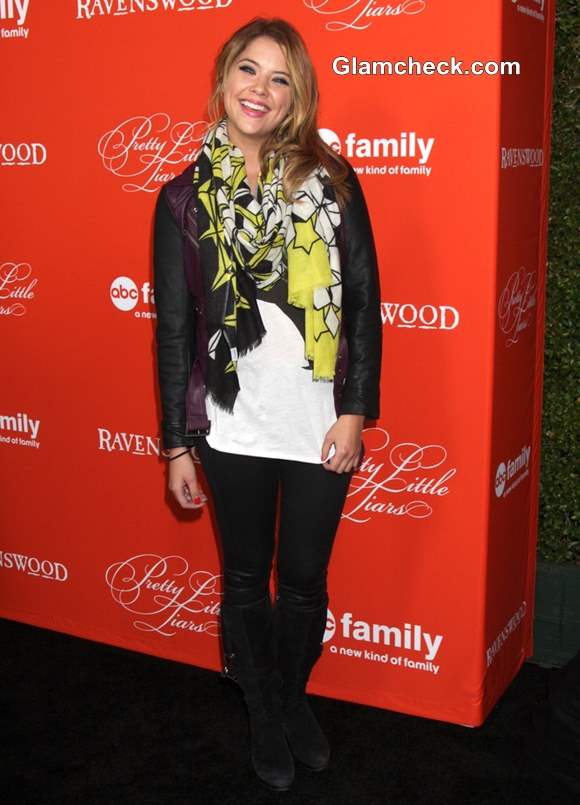 Ashley Benson printed scarf 2013
Before we take a look at her piece de resistance, let's get an overall feel of her ensemble. She paired black leggings with a a white tee – basic, classic, effective. The look was accessorised with black, knee-high boots and a purple leather jacket with black sleeves.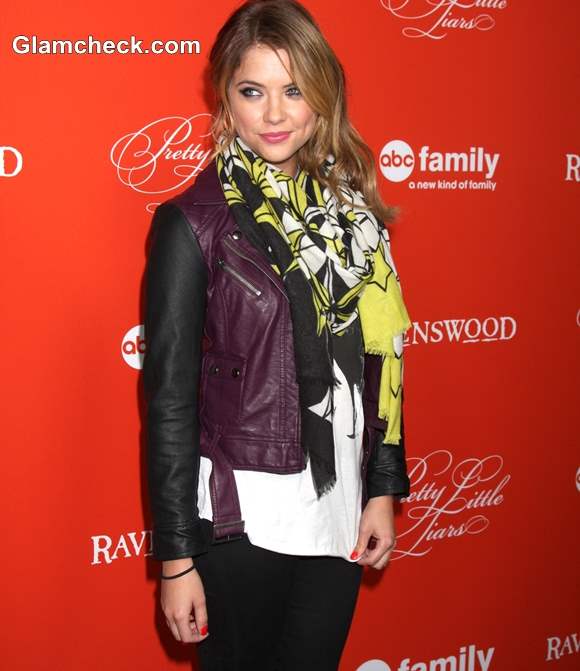 Styling Tip – Printed Scarf To Brighten Up Your Look
The one item of clothing that tied the whole look together and upped its style quotient considerably was a printed scarf which she wrapped very simply around her neck. It had a mainly monochrome print peppered with yellow. It was a simple scarf, but very beautiful. It covered her neck and bust and draped down to her belly.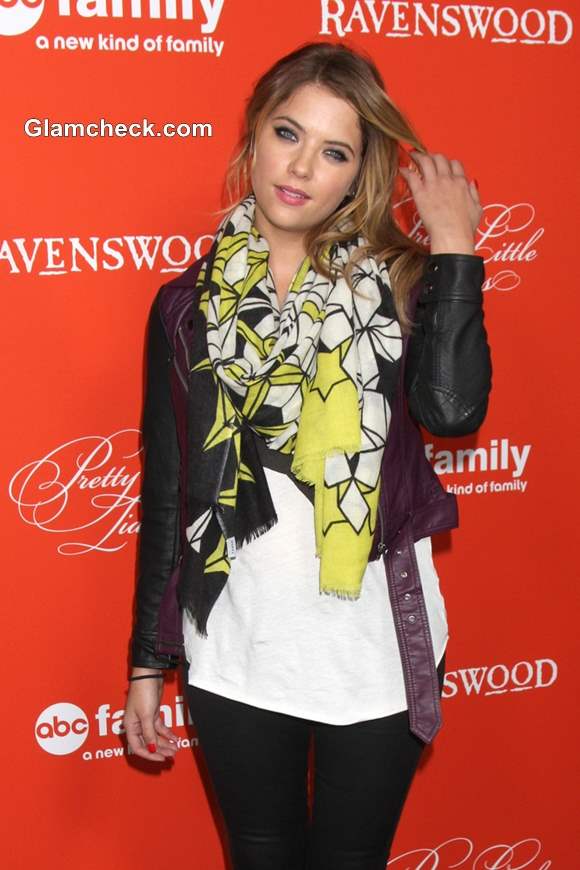 Printed Scarf To Brighten Up Your Look- Ashley Benson
This is really an excellent idea if you have a limited wardrobe or are strapped for cash for a new outfit. You won't really need anything extra to make your look except perhaps for a new printed scarf. The print of the scarf should be something elegant, but otherwise just be guided by your personal preference and your overall style. Intuition is a great tool in putting an ensemble together, and if you feel strongly that you like a particular print then just go with it.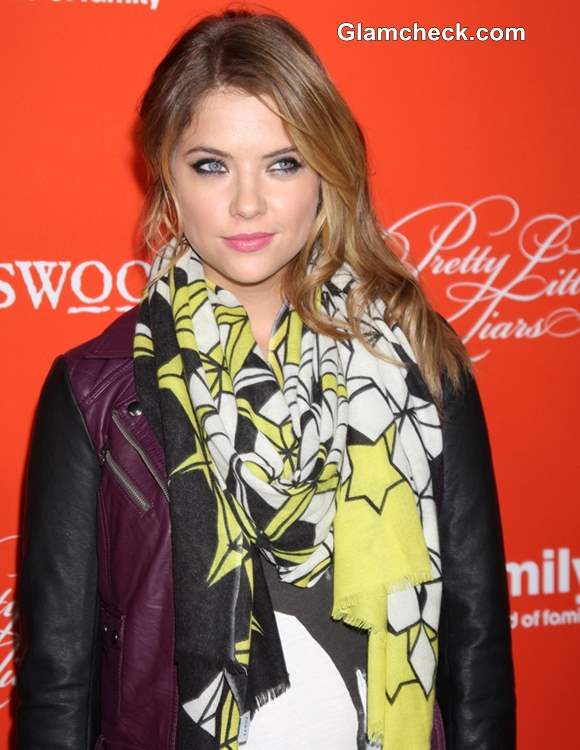 How to Brighten Up Your Look with bright Printed Scarf like  Ashley Benson
Simply drape the scarf loosely around your neck, twice if length permits. Remember that the scarf is only a part of your ensemble and the rest of the elements of your outfit will also go a long way in ensuring the success of this look. Try as much as possible to have the rest of your ensemble in solid colors so that the prints do not clash. If not all of the ensemble, then at least the upper half.
One or two items of your ensemble can have a little pizzazz if that is your personal style but otherwise try to tone down the rest of your look otherwise it will be saying far too much and the message will get muddled.
Image: Shutterstock