Hollywood actress Evangeline Lilly was at the premiere of Warner Bros' "The Hobbit: The Desolation of Smaug" at the Dolby Theater in Los Angeles, California on December 2, 2013.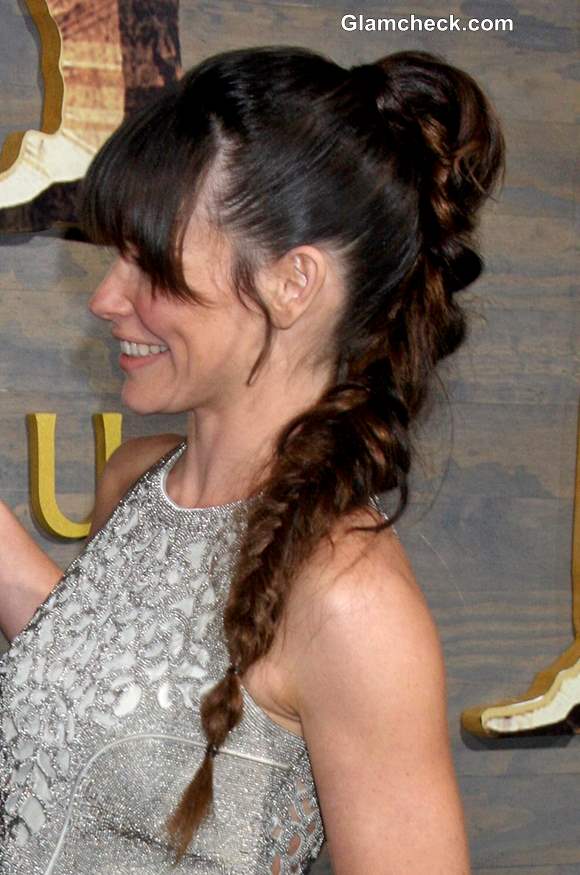 Evangeline Lilly's High Ponytail Braid
Lovely Evangeline looked lovelier still, largely thanks to her side-swept high ponytail braid. It was chunky, slightly messy and a complete contrast to her very neat, light blunt bangs and the sweep on the crown.
Her hairdo is an easy one to emulate and we think any fashionista with long locks should give it a go. Here's how you do it.
First, sweep your hair up into a high ponytail which sits just on the base of your crown. Tie it off with an elastic band.
Now, it's just a matter of braiding that ponytail all the way to the end. Tie the braid (three strand braid or fishtail braid) off with an elastic band that matches the color of your hair.
Sweep that braid over your shoulder.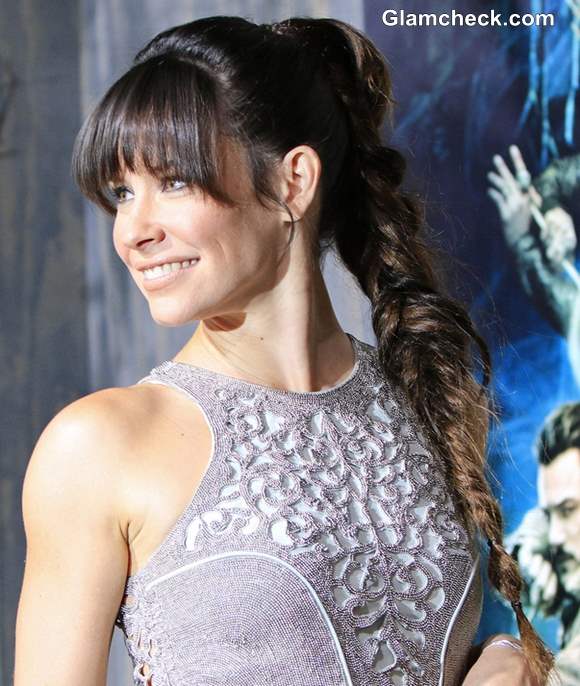 High Ponytail Braid with Bangs – Evangeline Lilly
This hairdo is great for anything from casual day out a gala evening affair. If you have bangs like Evangeline, better still as you will be able to pull off that innocently sexy look that's going so well for her. 
High Ponytail Braid Evangeline Lilly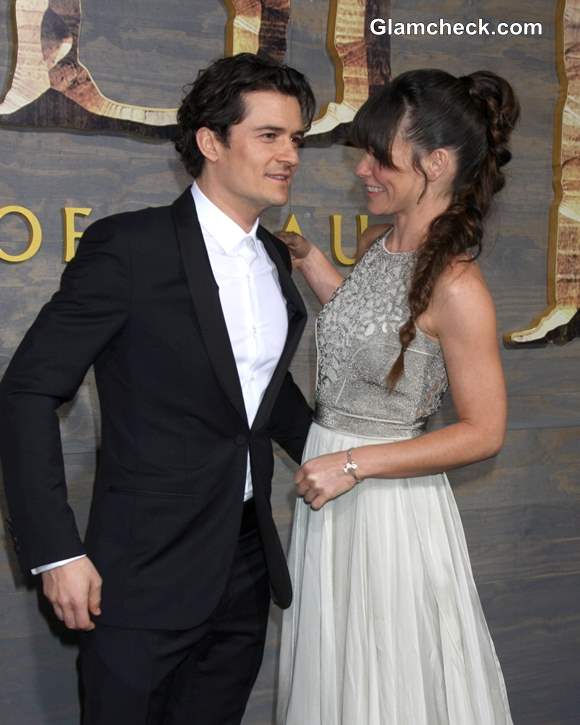 Evangeline Lilly 2013
Image: Shutterstock