The neon eye makeup has been making quite a dramatic presence on the runways for the past few seasons, but many shirk away from applying neon colored eyeshadow, thinking they would look like someone out of a fancy dress party! However, you can keep such unnecessary worries at bay and experiment with neon eyes. If you do it the right way then, far from looking odd, you will be the centre of attraction for the right reasons.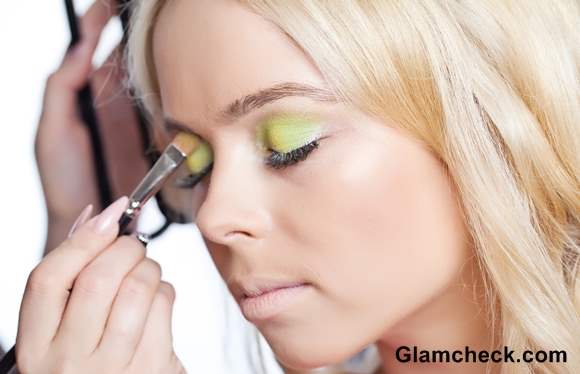 Neon Eyeshadows – Eye Makeup DIY
We bring you steps on how to wear neon eye makeup so that it captures the bold but at the same time is subtle. The trick is to keep the rest of the makeup minimal. Our focus would be on neon yellow and neon green eyeshadows.
Makeup Items Needed: White eyeshadow, neon yellow eyeshadow, neon green eyeshadow (or a pallet which has all three colors) mascara, light pink blush and nude lipstick.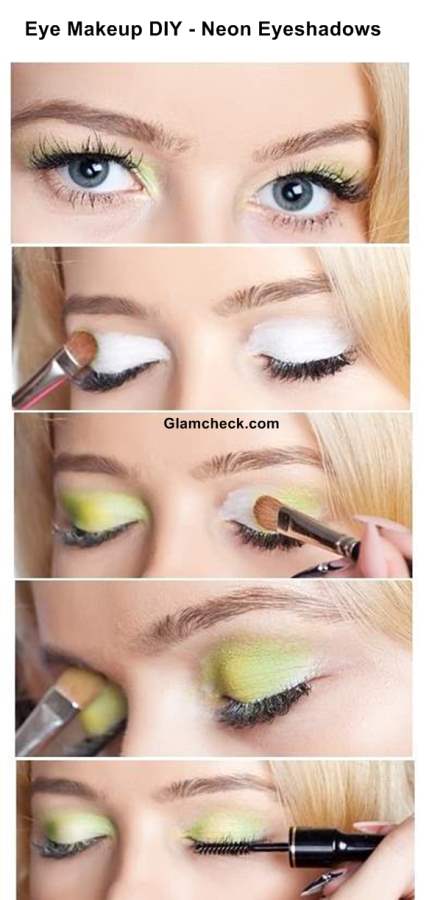 Neon Eyeshadows Eye Makeup
Eyes: Apply the white eyeshadow all over your upper eyelid – sweeping right from the inner corner of the eye. This will hold the neon color well and give it a more dramatic effect, as the neon color in itself may look transparent or fade out.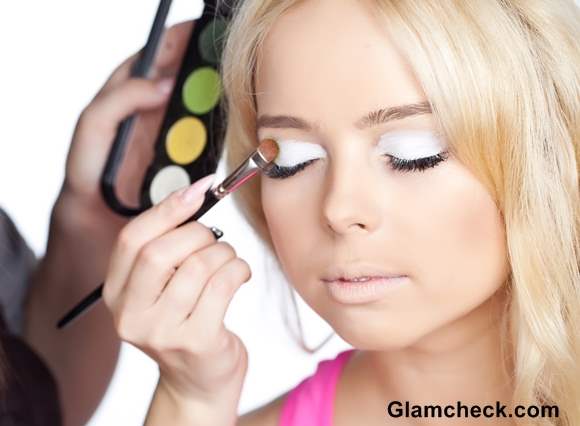 How to apply Neon Eyeshadows
Use the neon yellow eyeshadow once you are done with liberally applying the white eyeshadow. Do ensure that no part of the white eyeshadow is visible underneath the yellow.
Apply a tinge of the green eyeshadow over the yellow – especially on the inner and outer area of the eyelid.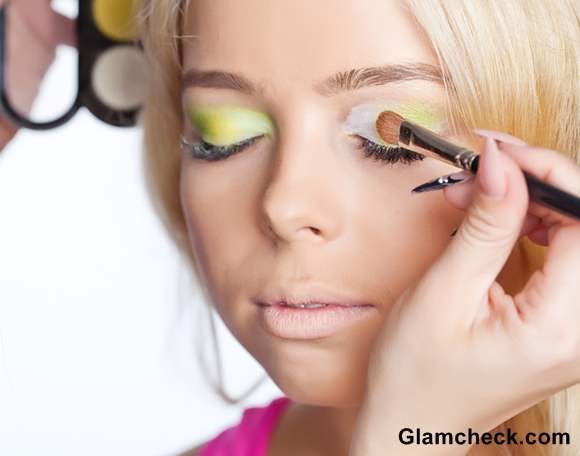 Neon Green Eyeshadow
Finish the eye makeup by applying 3-4 coats of mascara on your eyelashes.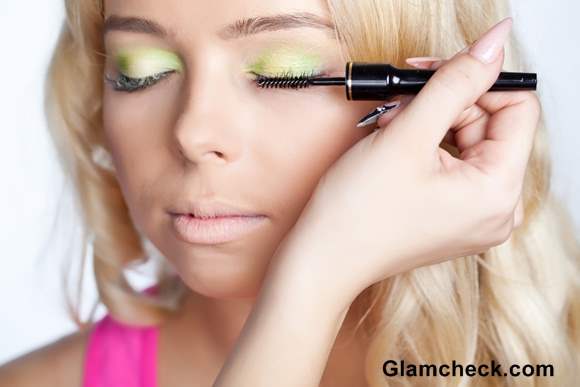 Neon Eyeshadow Eye Makeup
Cheek: Sweep the light pink blush on the apples of the cheek to give a flushed look.
Lips: The last step of the makeup would be to apply the nude lipstick.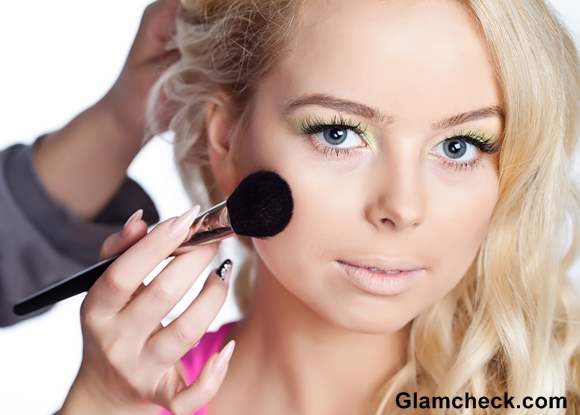 Neon Eye Makeup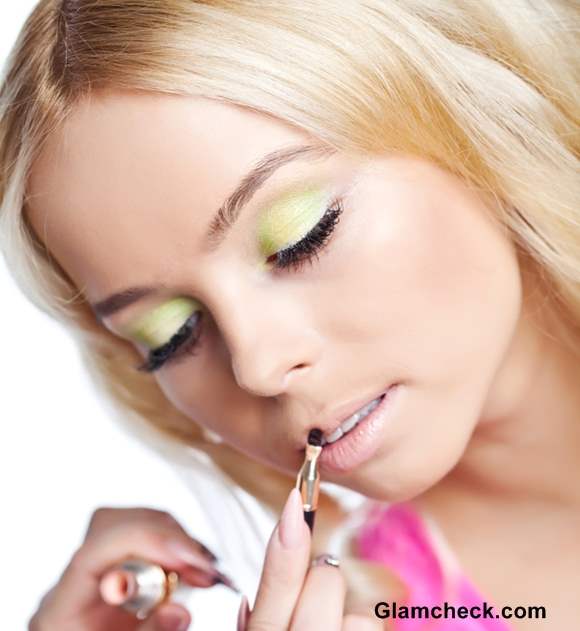 Neon Eye Makeup Nude Lips
You can try out the neon eye makeup with candy floss color combinations like blue and turquoise as well as orange and pink too, apart from yellow and green. In fact, instead of combining yellow and green – you can use them separately too. 
Image: Shutterstock