In India, at least, it's no secret that coconut oil has multiple benefits for strong, healthy hair. As the world wakes up to this fact only now, we take a look at the many ways in which coconut oil can benefit your hair and why you should incorporate it into your hair care regime pronto if you haven't already.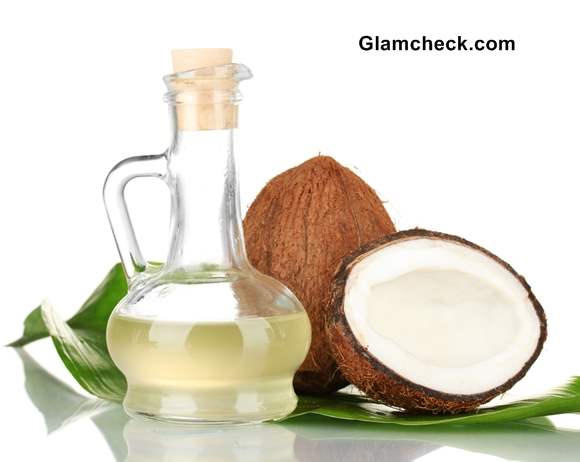 Benefits of Coconut Oil for Hair
An Incredible Conditioner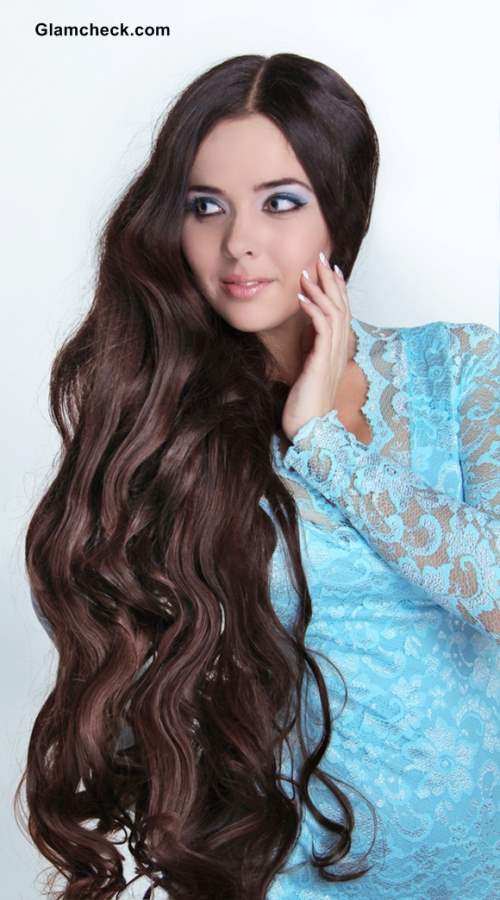 Benefits of Coconut Oil for Hair 
This is exactly why our grandmothers and great-grandmothers religiously applied coconut oil. There was no fancy conditioner in nifty little bottles a hundred years ago and yet, strong, long locks were in evidence everywhere. Coconut oil makes a splendid hair conditioner, far more powerful and effective than anything that science can come up with.
Reduces Frizz
If you have curly hair or live in a humid climate, then you probably struggle with the unkempt quality of frizzy hair a lot. A little coconut oil applied on the ends or patted into the rebelliously frizzy bits can tame your locks quite a bit, the effect improving over time as your hair will tend to get softer and lose its stubbornness with regular use of coconut oil.
Makes Hair Stronger
And this is the source of the childhood memories of our mothers oiling and combing our hair on Sunday mornings. You may have dropped the habit as you grew older, but there is plenty of reason to get back on that bandwagon asap. Coconut oil is known to strengthen the very structure of your hair, thus reducing the problems associated with it like thinning hair and hair loss. If those clumps of hair collecting in your bathroom drain or your hair brush are finally starting to get to you, give coconut oil a try.
Reduces Dandruff
People who have dandruff tend to stay away from oil, probably under the misguided perception that oil can make dandruff worse and a better solution for it is a store-bought shampoo or medical solution. The truth is that many normal cases of dandruff can be resolved with coconut oil which has antibacterial, anti-fungal and deeply-hydrating qualities thus making it a worthy ally in your battle against flaky shoulders.
May Aid in Hair Growth
If you're eating healthy, exercising, managing stress and not ill or on any medication, then coconut oil may indeed make your hair grown more rapidly and thicker than before. Note that the results will vary depending on the level of abuse from hair spray, incessant blow-drying, hair treatments, hair colouring and the constant barrage of fancy-name shampoo and fancier conditioner. But it is likely that the damaged hair will undergo repair with coconut oil while any new hair that grows after you start applying coconut oil regularly will benefit from the habit.
Using Coconut Oil for Hair Benefits
There are many ways to use coconut oil for hair, depending on what you are using it for and how comfortable you are with using it.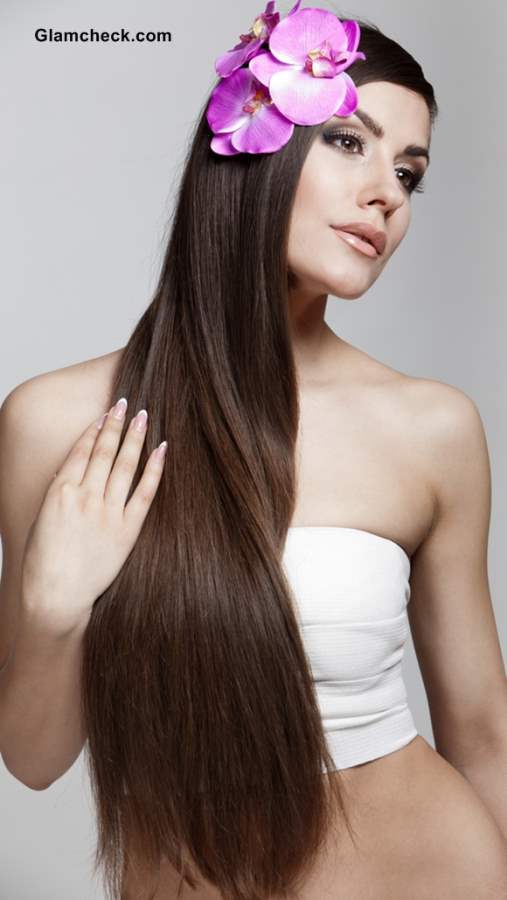 Coconut Oil for Hair
It can be applied and just left in your hair. Or you can leave it on for an hour or two and then shampoo it off.
For frizzy ends, take a drop or two between your fingers and swiftly, with a light touch, go over the areas of your head where the frizz is prominent.
To use as a conditioner, wait till your hair is a little dry after shampooing, rub a small amount of oil in your palms and apply it on your hair only. Try avoiding the scalp, especially if you have thin hair.
If your tresses are in need of deep conditioning, then wrap a hot towel or at the very least a shower cap on your head after applying coconut  oil, leave on for an hour and then wash off with warm water.
Coconut oil is safe to be left on your hair overnight too or even for days although it will be a magnet for pollution and dust, thus causing your locks to smell in just a couple of days depending on how bad the pollution is where you are. Note that the smell is not from the oil but from the smoke/dirt/dust/grime which has collected in your locks.
Unless you are allergic to coconut oil, there is no worst-case scenario in trying it out for healthier hair because it is totally harmless. Give it a fighting chance and you'll be more than happy that you took that first step and stuck with it. 
Image: Shutterstock