Khaki has been long associated with the military, uniforms and jungles. The dust colored shade is also a popular choice for formal attire. At the Michael Kors Collection for Spring Summer 2014 fashion show during Mercedes-Benz Fashion Week on September 11, 2013 in New York, khakis were the highlight. They are classic wardrobe basics when combined with no matter what, yield fantastic results. This collection featured khaki being mixed with white, neutrals and a touch of color through navy.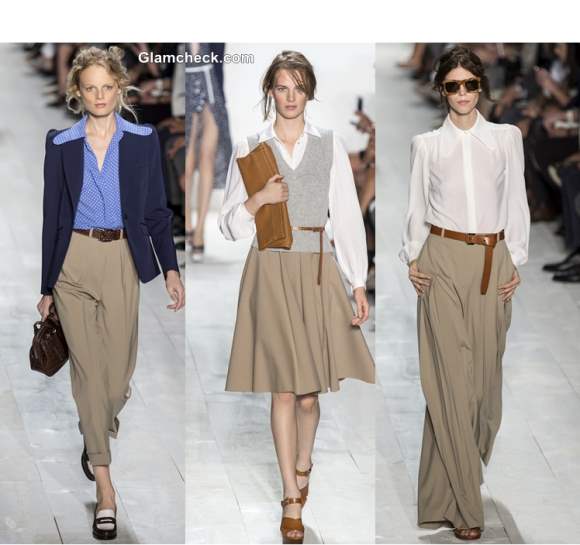 Khakis Formal Wear
The versatile khaki lowers are fuss free, evergreen and ready to be worn anytime. The safari-inspired separates by Michael Kors ruled the runway with retro-urbane elegance. The high-waisted crop pants, the flared skirt and the pleated pants won our hearts hands down. The juxtaposition of the contrasting elements of rigidity and romanticism were brought out very well through the use of soft silhouettes in khaki. They are the clothes which can be actually worn by people. The look was inspired by retro which was yet very modern, chic and wearable. This look is definitely fashionable and stylish for formal office wear. More Ways To Wear Khaki Pants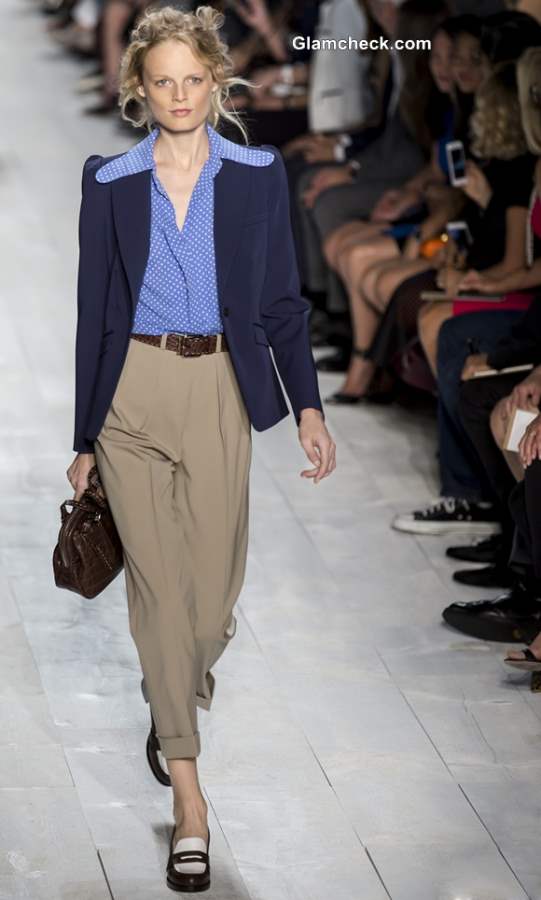 Michael Kors Collection for Spring Summer 2014
The high-waisted crop pants can be worn with a tucked-in printed shirt and belt. You can add a jacket to look dressier. Go for shirt with an interesting detail maybe in print, cut or collar to make the look more exciting. A two tone coloured pair of ballerinas, brogues or loafers would be the perfect finish to this attire.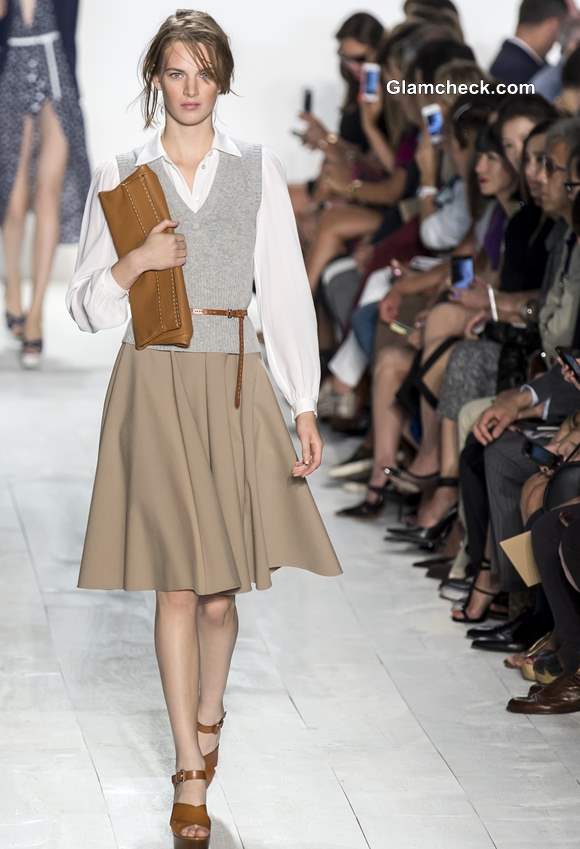 Khaki Skirt for Formal look Michael Kors ss 2014
The khaki skirt can be teamed up with a shirt and a cardigan for a corporate look. Wear pumps, wedges or t-strap sandals to finish your look. To add an interesting twist, you can add accessories like a belt and clutch. Opt for a slim belt to look thinner. To look more girly, one can sport a delicate strappy sandal.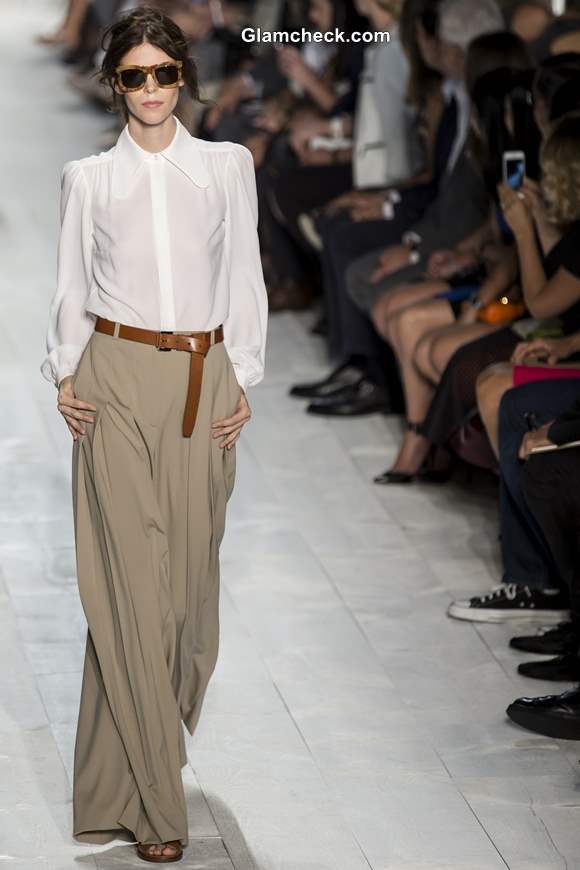 Wide-Legged Khaki Pants by Michael Kors Spring Summer 2014
This look with the flared pleated pant was my favourite. It is effortless, comfortable yet very stylish. Just teaming it up with a basic white shirt will do wonders. A brown belt would be the perfect addition to break the look. Wear a pair of pumps or wedges to complete the look.
Remember, khakis are very handy and can go with everything. They definitely will make you rock the formal look. To add glamour to it, wear a dressy cardigan or a faux fur wrap. But if you want to team them up with ganjis or tanks or casual t-shirt, for casual get-togethers feel free! They ought to be the quintessential aspect for every wardrobe.
Image: Shutterstock