Singer Shakira put on a mind-blowing performance at the 2014 Academy of Country Music Awards held at the MGM Grand Garden Arena in Las Vegas, Nevada on April 6, 2014 in Las Vegas. But then, the sexy Latina was geared to make a lasting impression from the moment she arrived for this event. Check her out as she dazzled the senses in a very stunning jersey dress from Zuhair Murad's Fall 2014 collection as she made her way down the red carpet.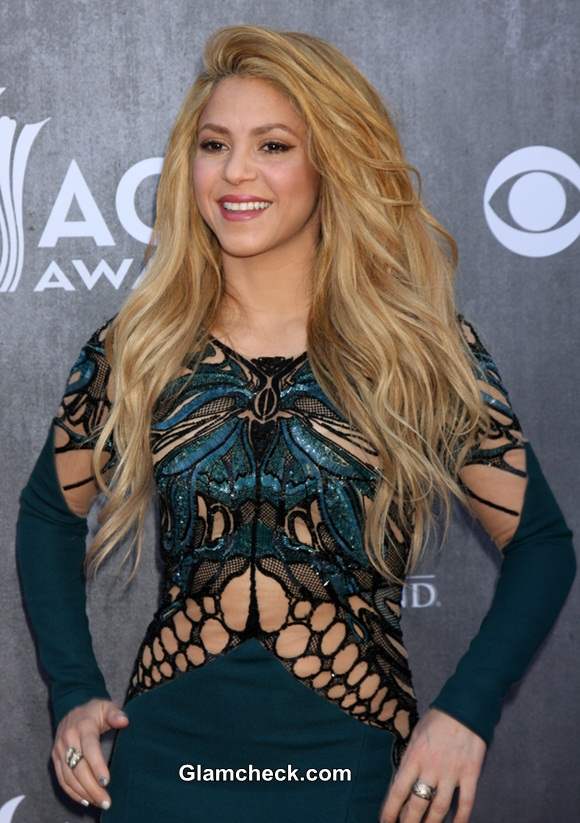 Shakira in Zuhair Murad at 2014 Academy of Country Music Awards
Shakira sported what was undoubtedly one of the most-coveted pieces of the collection – a full-sleeved teal evening gown featuring a bodice embellished with black sequins and cutout detailing that would have been almost risque if the gown had not been lined with nude silk fabric.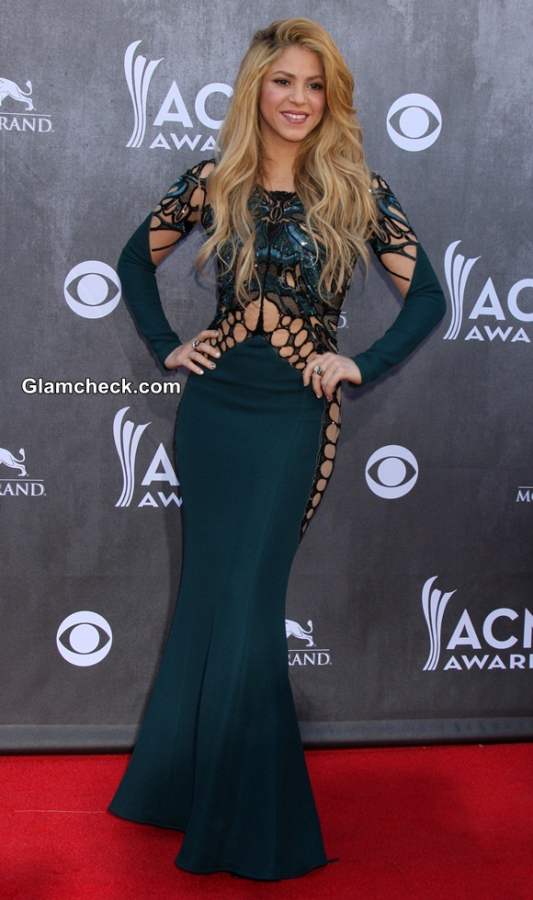 Shakira in Zuhair Murad Gown at 2014 Academy of Country Music Awards
The cutout detailing was one the winning elements of the gown, but what really made it work for the gorgeous blonde was the teal because of how beautifully it complemented her skin tone and hair colour.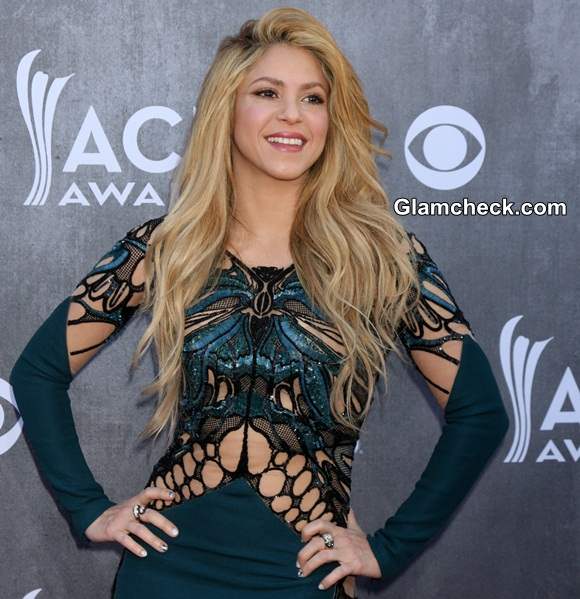 Shakira 2014
However, we do wish she'd done something different with her locks instead of leaving them loose because they sort of stole the show from the amazing outfit and also partly obscured the visual of the dress as they settled well below her shoulders. A sleek look would have worked wonders with this look.
Regardless, Shakira was hot, hot, hot! And yet still, super-elegant. It's hard to have both those vibes in the same ensemble but Shakira, or perhaps the dress, manage a great balancing act. 
Solaris Images