Sheer, lace, accents and black – that's what Amanda Seyfried's look was all about at the world premiere of "A Million Ways To Die In The West" at the Village Theater in Westwood, California on May 15, 2014.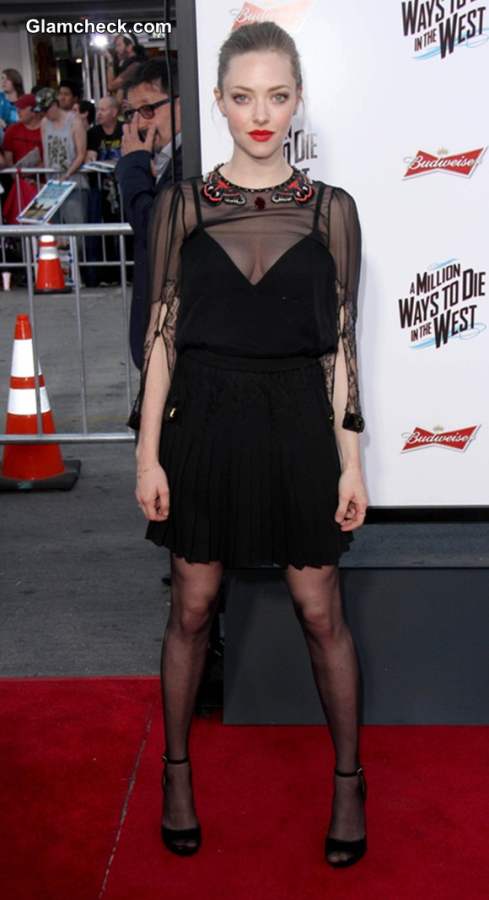 Sheer Black Dress
Amanda wore a derivative of the little black dress which was modernised with the trends of the day. The short black dress had sheer sleeves ending in patterned lace and a sheer neckline accentuated by a patterned statement collar. Sheer black stockings, black ankle-strap pumps and diamond stud earrings completed the ensemble.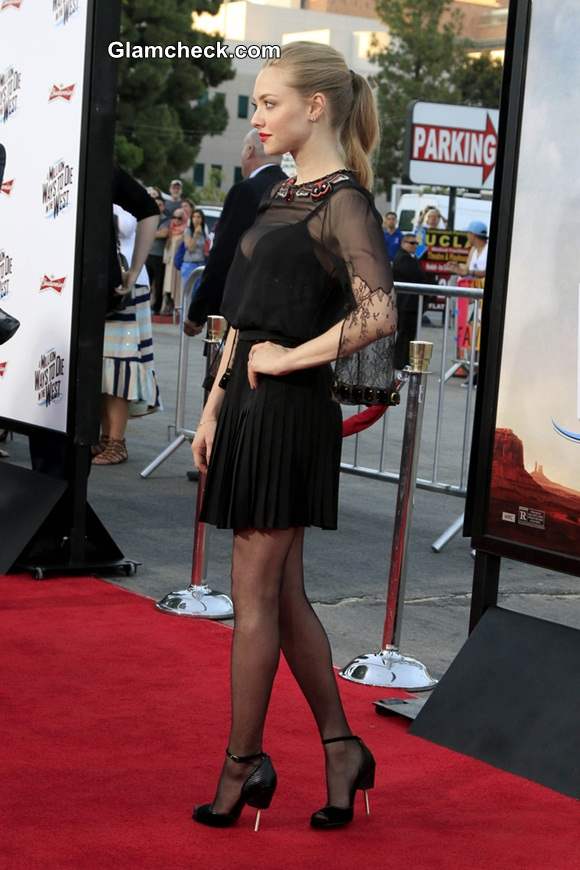 Sheer Black Dress – Amanda Seyfried
The sheer trend has been very strong for months and shows no signs of letting up. Amanda's outfit is a great combination of the classic and the fashionable.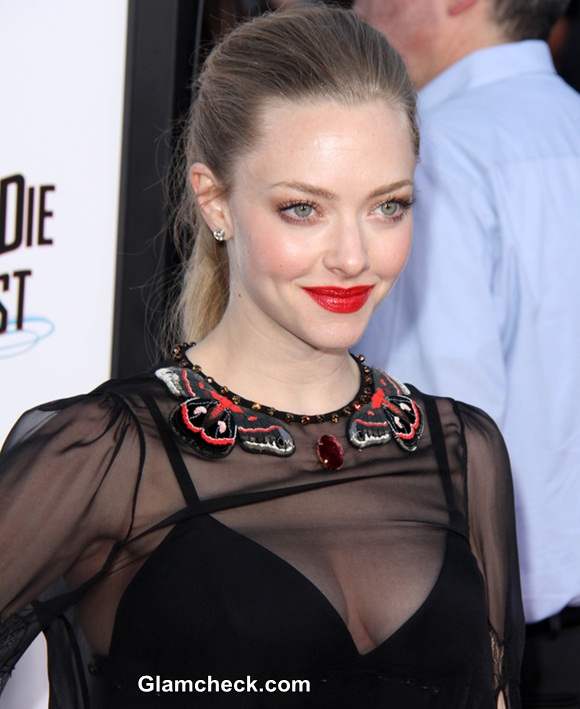 Amanda Seyfried 2014
She rounded out the look with bright red lips, fake lashes and a simple wavy ponytail.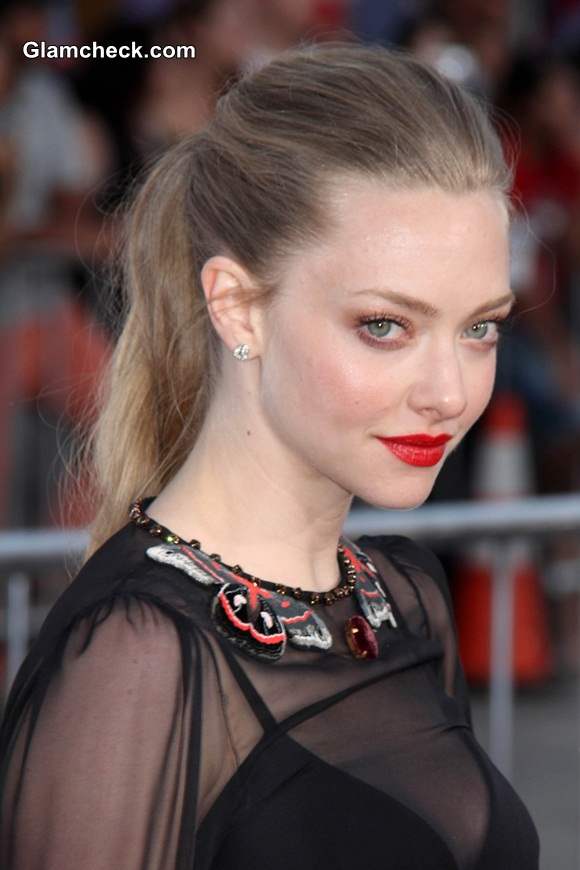 Amanda Seyfried 2014 pics
Image: Shutterstock