There can't be a better time than hot- sizzling- bright summer to flaunt hot fashion styles and practice some hobbies. Hobbies do generally hibernate during the winters. Off-lately we have come across some happy- hot- hobbyists who do take interest in the way they look while pursuing their hobbies. Being happy, looking hot and comfort is what matters.
Rock the Fashion:
The pivotal components of this look are a pinstriped shirt, corduroy vest and a denim hot pant. The black and white pinstriped semi- formal shirt has short sleeves.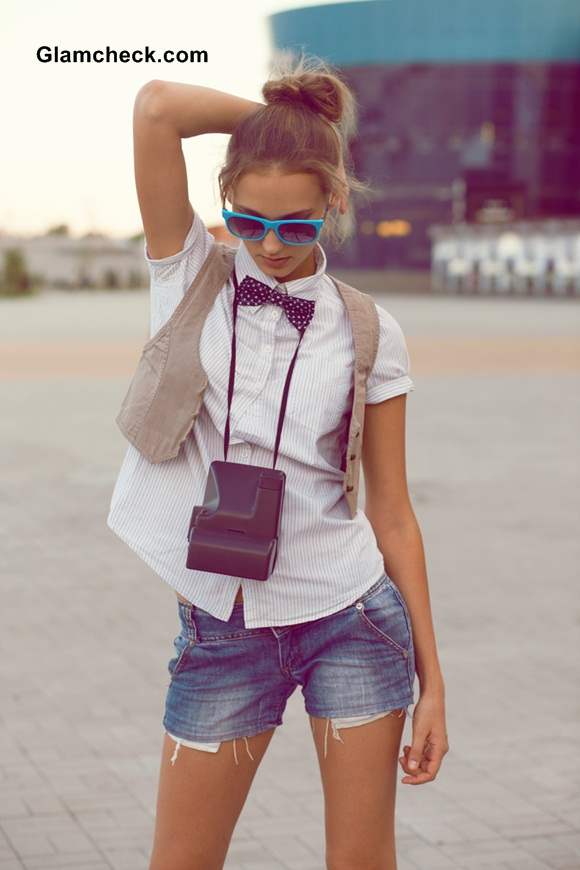 Pinstripe Shirt and Denim Hot Pants – 'Hot Hobbyist' Look
The sleeves are slightly rolled back to give a casual feel. The denim hot pants have a ripped and rugged finish and technically no hem. Ensure that the denim hot pant is not in a very darker tone. The corduroy unbuttoned vest is beige in colour and completes the look.
Rock the Style:
The look is pepped up with a black and white classic polka dotted bow- tie. The minty blue glares add a happiness quotient to the whole look.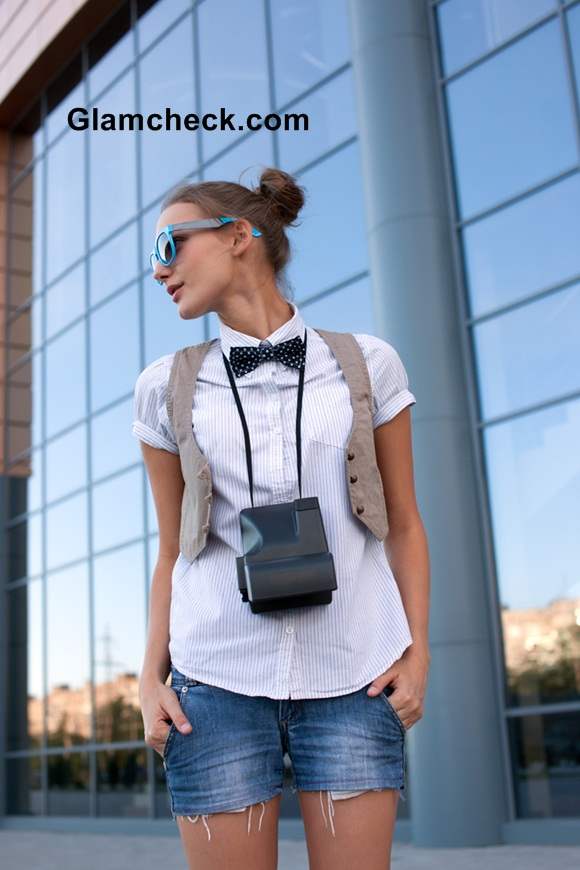 Wearing pinstripe shirt with denim hot pant
Make sure your denim hot pants have a thread or two ravelling down the edge to add to the quirkiness. The hobby you pursue should be evident enough and should be demonstrated with a tool; like in this case the model flaunts an instant camera.
Rock the Beauty:
The de-glam hairstyle and make up is fab in its own way. The make- up and hairstyle are minimal as we want you and your hobby to take centre stage. The hair is tied into a high round bun. All you need is just a lip gloss to keep those lips moist in the summer heat.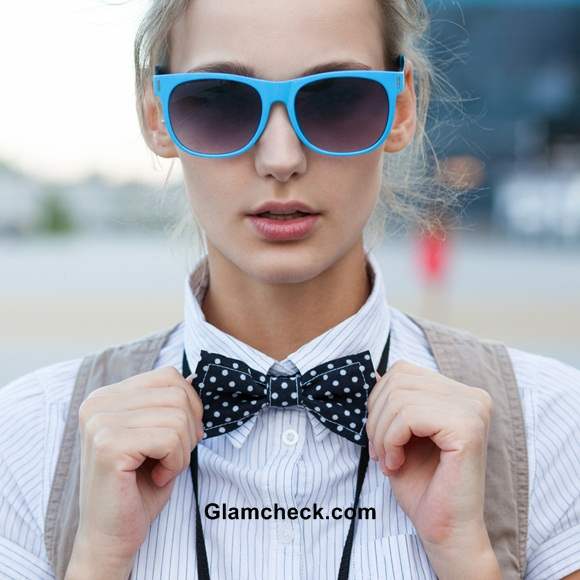 Hair and Makeup – Hobbyist
Glamcheck's Rocking Tip:
Though we hope it doesn't get hotter than this (the weather we mean) but we do know that the length of those denim hot pants are definitely getting hotter and rising up this season. If you are not comfortable wearing hot pants consider a denim shorts. You can also rock this look in a plaid or a checked shirt. Whatever you do keep those minty- glares on! Hope you have a happy time pursuing your hobby.
Image: Shutterstock