Many might have their reservations but there's no denying that make-up is art. Some girls use it to accentuate their look, some to hide flaws, some to define their mood/personality and some, to make a statement. Is this any different from being one's own artist?
Today let's try a bold and edgy eye make-up that is bound to make you the talk of the town. Not for the coy, this one is for the fun and adventurous girls out there!
Intense Black eye-shadow: Get the look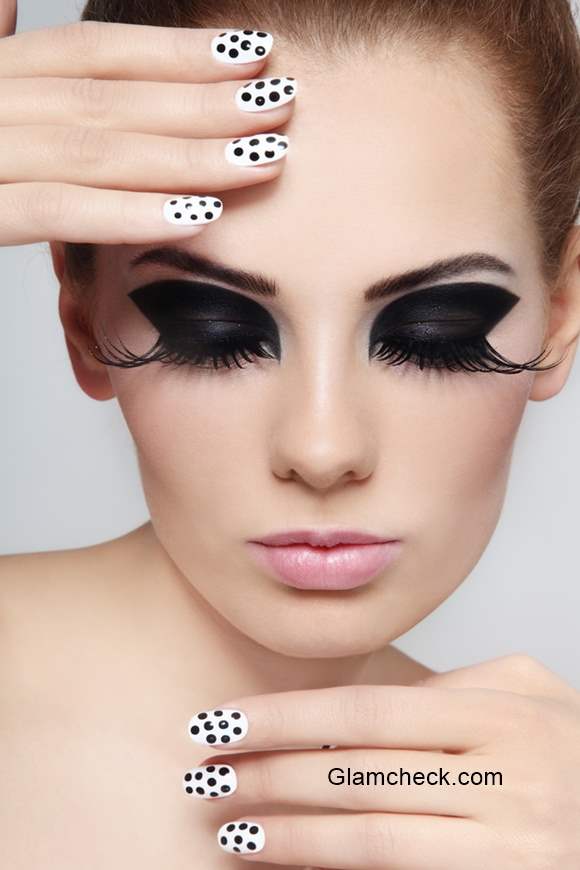 Intense Black Eyeshadow
First get the usual foundation, contour routine of the face completed and then move on to the eyes. Apply primer, followed with foundation over your eyes. You will also need to highlight the inner corners and brow bones beforehand.
Step 1: First tightline your eyes and use a black eye pencil to trace a long winged eye shape. The tip should extend beyond your brow bone area.
Step 2: Now, move to the inner corner of your eyes and draw a sharp tipped 'inverted or downward' winged eye.
Step 3: Join the two tips, creating a dramatic shape extending way beyond the crease and over your highlighted brow bone area.
Step 4: Using a kohl pencil, fill in the shape.
Step 5: Take a black eye-shadow and layer up the kohl filled area.
Step 6: To add a 3-D dimension, take a shimmery silver eye shadow and lightly dab over the mid portion of the upper eye lids. Using a brush, apply this along the inner corner of your lower lash-line.
Step 7: Fill in your brows and create a perfectly arched shape.
Step 8: Time for fake lashes! Stick those stunning fake lashes, curl and top off with mascara.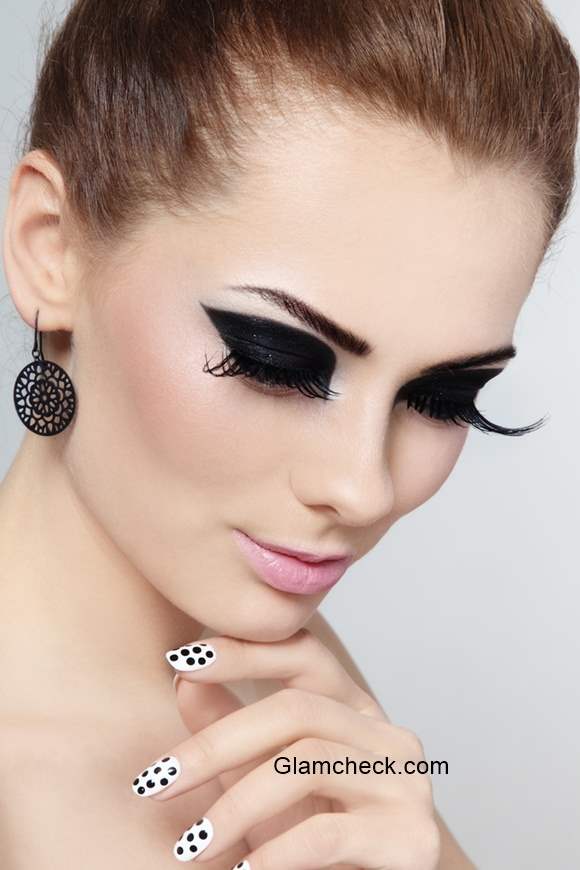 Black Eyeshadow
Your edgy intense eye make-up is now done. Remember that this should remain the focus of your look. So lips, hair, jewelleries and everything else should remain subtle. But to add some more fun, you could go for matching nail art. We went for a black and white polka dot nail! What do you think, ready to steal the limelight?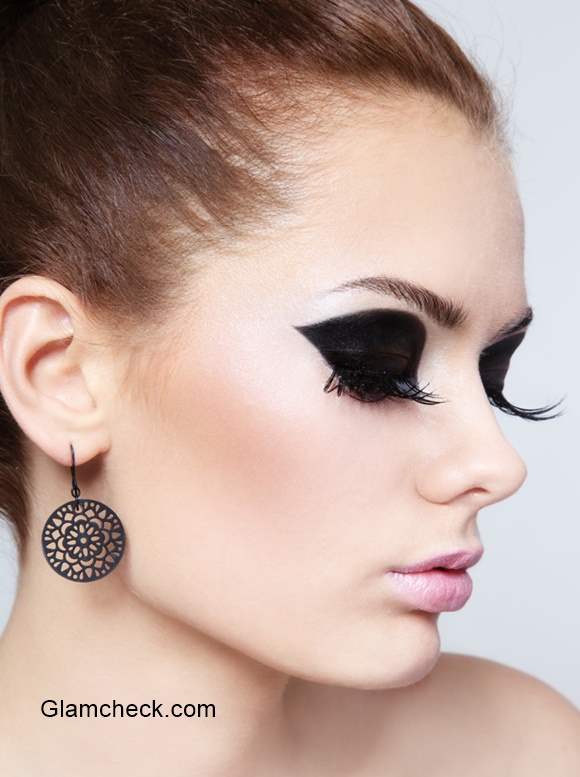 Black Eyeshadow How To
Image: Shutterstock