It seemed like a demure red carpet outfit but Selena Golmez's fully sequinned sleeveless midi-dress, at the American Music Awards 2015 in LA, had an entirely different back story. As she turned around, the gorgeous wine red dress from Givenchy's Sprint 2014 collection, revealed a hot and daring backless cut.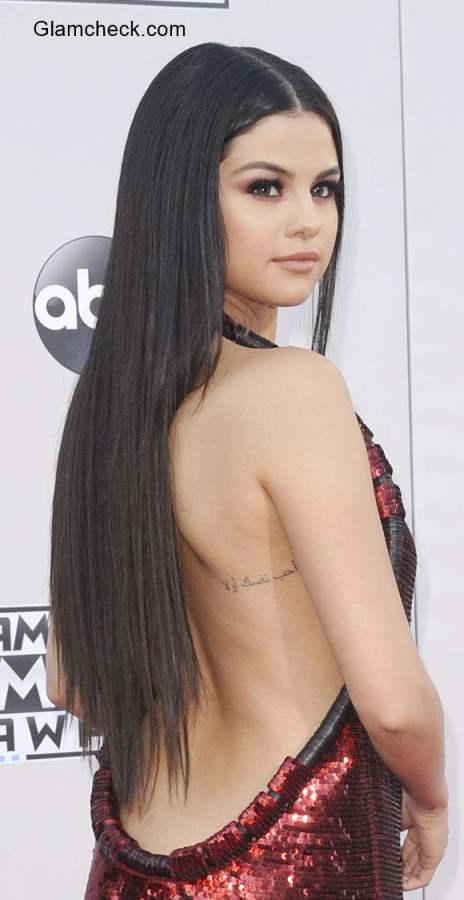 Backless Gown
Daring, it definitely was, but Selena knew exactly how to play the game right. She dropped her straight and sleek jet-black hair down to give a slight, more-restrained but more-tantalizing tease of skin.

Backless Gown – Selena Golmez goes Backless  at 2015 AMA
Jewelleries were subtle and the choice of footwear was classic strap heels. The make-up was also right on-point, soft smokey eyes with a Bordeaux shadow, that beautifully matched those of her dress, and a dewy nude face. No wonder all eyes were, at the 2015 AMAs, set on Selena Golmez.

Selena Golmez goes Backless  at 2015 AMA
Image: Shutterstock