Scarves are a must-have in your wardrobe, especially for winter clothing. Unlike the light and breezy summer fabrics, winter scarves are heavier and thicker. Not only do they keep you warm but can also bring an interesting twist to your look. Bright, colorful, earthy, printed, frilly or simple plain, let's grab some scarves and give our winter look a style makeover.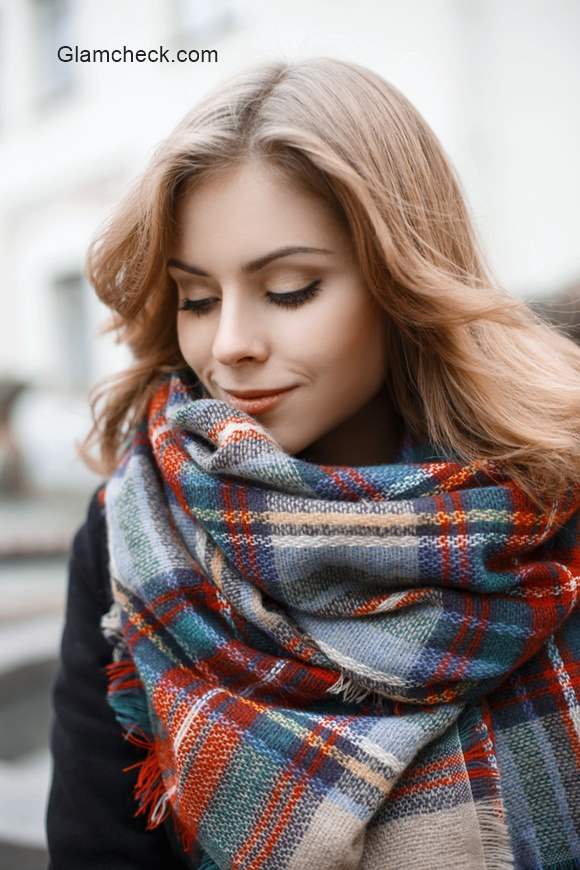 Plaid Winter Scarf  – Styling Tips
Styling Tips – Plaid Winter Scarf
There are endless ways to wear a scarf, you can tuck in, wrap like a hoodie, match with your outfit, clash prints, etc. But we want our scarf to be the focus of the look. So, a chunky, vibrant plaid scarf is our pick.

Plaids are classics and there is no way you can go wrong with it. We don't want the outfit to distract from the beautiful scarf and thus, an all time favourite all-black look seem perfect. Subtle and earthy tones like grey, browns, neutrals or white will look good as well. But black really helps bring out the vibrancy of the scarf. Don't you think?

We went for a simple wrap to help beat the chills. If you have a favorite way of tying a scarf, go ahead and try it. Draped, tucked, looped, bow, triangle or wrapped, just have fun.

Try this look with different patterns like polka dots, stripes, animal prints or geometric patterns.

Do make sure you keep the overall body proportion in mind while adding a scarf to your look. The prints or colors should strike a good balance with your outfit.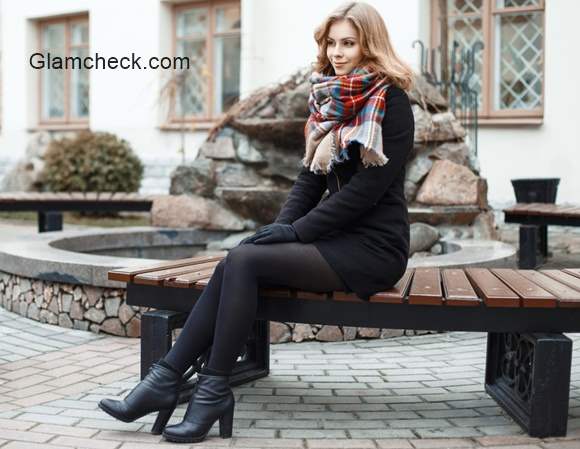 Plaid Winter Scarf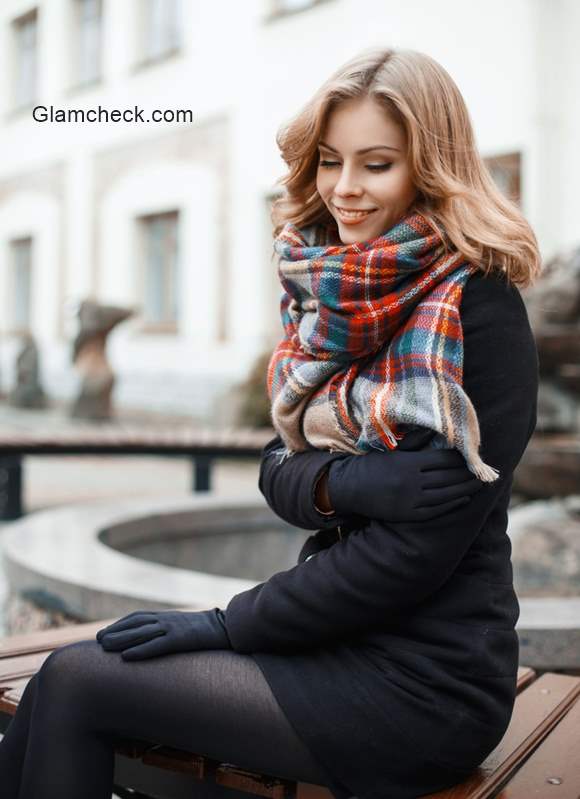 Styling Plaid Winter Scarf