The Braid can be worn in many different ways, and we are not just talking about types like French, Dutch or fishtail Braid. A simple Braid can be wound around the crown for an exquisite look or twisted to make an interesting bun.
The options are many. The same goes for the intertwined plait hairstyle tutorial that we have for you here. It can be sported in 3 ways, and you can make the transition from one style to another quite easily. And, we will tell you how exactly.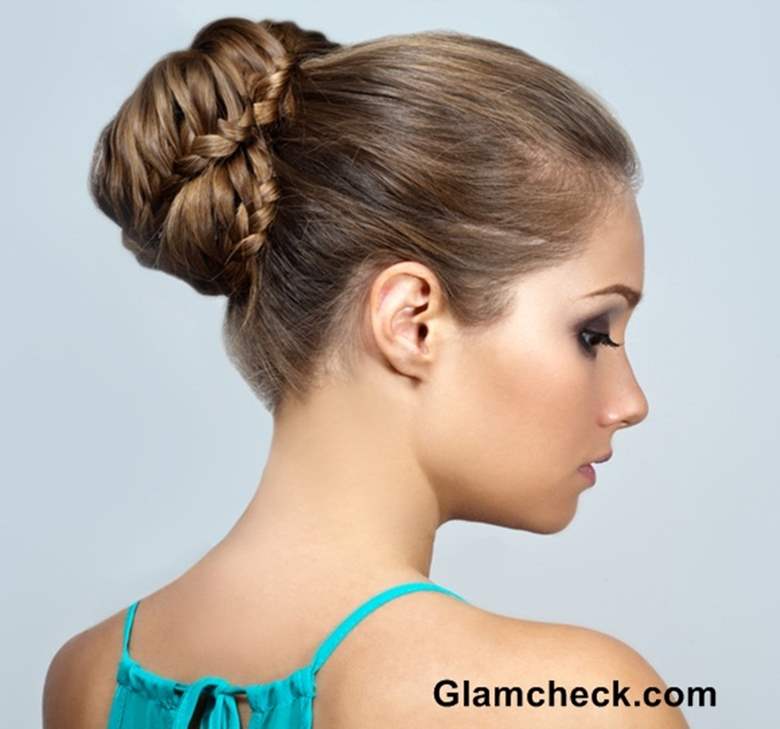 Braid hairstyle bun
Though the intertwined Braid seen on the model here, makes use of the Dutch/Waterfall style of Braid to make this particular hairstyle – we have easier DIY steps for you, so that you can master it in the first go itself.
Intertwined Braid Hairstyle – DIY Tutorial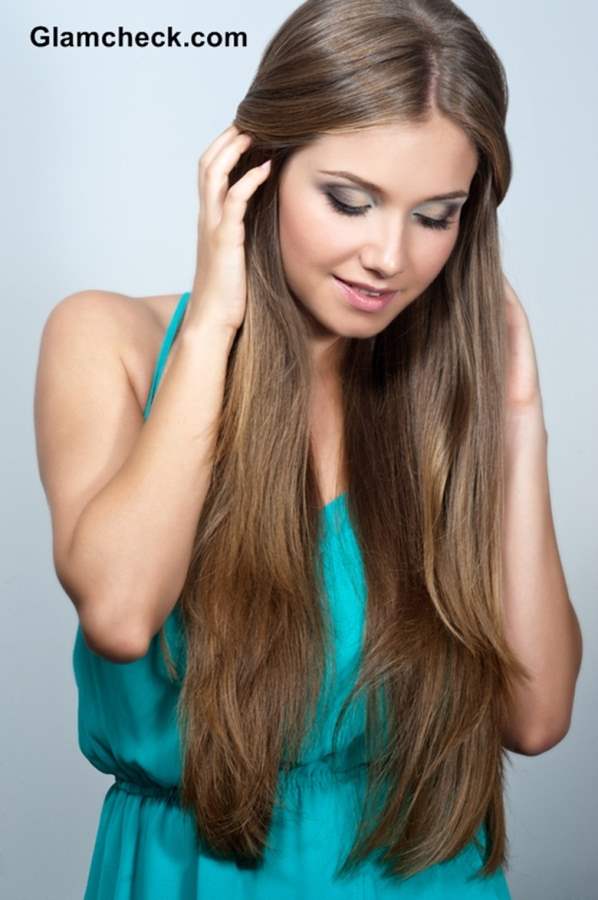 Long hair braid hairstyle
-Start by brushing your hair well so that it is smooth and free of knots and tangles. You cannot proceed with this Braid hairstyle if the hair does not fall or separate well.
-Secure all your hair in a ponytail at the back of your head.
-Take a medium sized strand of hair from the right corner most side, under the ponytail. Now, divide this section into three subsections and make a simple Braid, which is secured at the bottom with a hair elastic.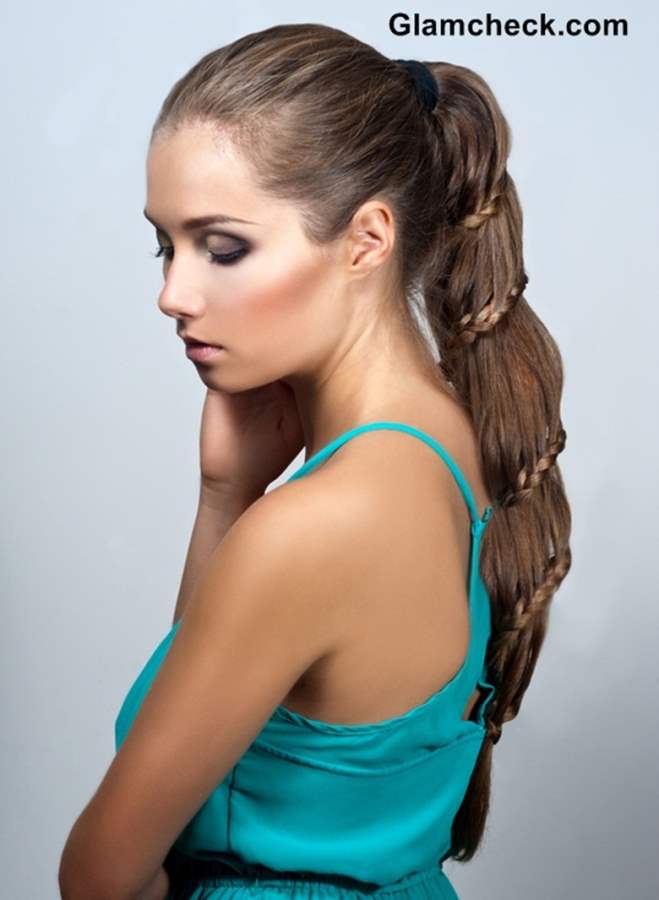 Braid Hairstyle How To Intertwined Braid
-Now take this plait and twist it around the ponytail, till it covers the end of the ponytail (see photo) – where you will secure it with a hair elastic. This is one way to sport the hairstyle.
-Another way to sport the hairstyle is to make a bun with the hair, right after you are done with step 4.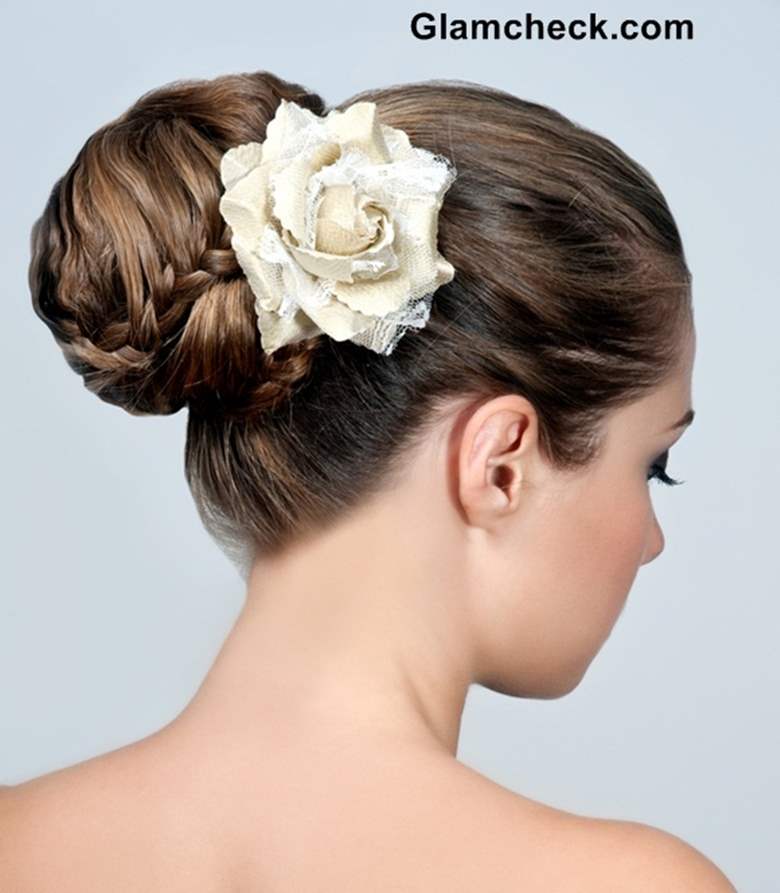 braid hairstyle bun how to
-Adding a pretty flower or floral accessory on the side of the intertwined Braid bun is yet another way to flaunt this hairstyle.
So there you are! One Braid style can be sported in three different ways. You can go from a girls' day out to a date night by simply making a bun of/adding an accessory to the intertwined Braid.
Image: Shutterstock