The thought of having a miscarriage is terrifying. Of all the pregnancy complications, this is the most well known and the most feared by pregnant couples. Several pregnancy complications are more severe than miscarriage, but the reason miscarriage is more scary than the others is that you know beyond a shadow of a doubt that you will lose your baby.
What Is A Miscarriage?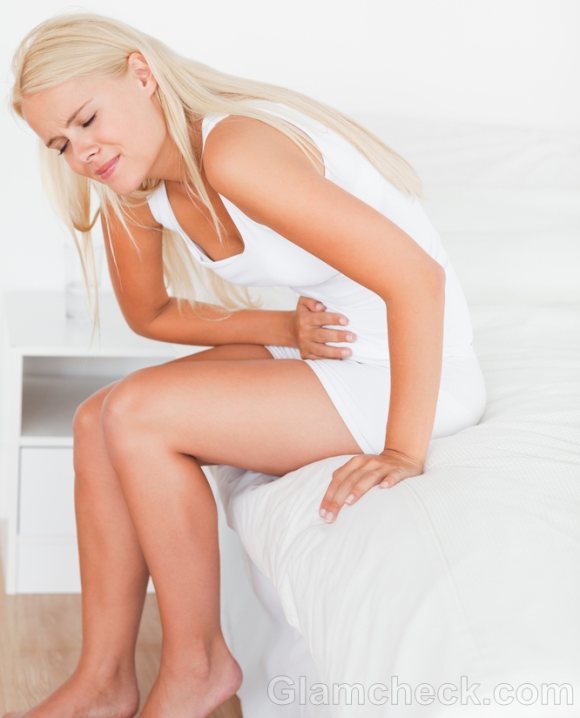 The medical term for miscarriage is spontaneous abortion. But this term is not generally used since, as you can imagine, it is quite discomfiting. Miscarriage is the loss or death of the foetus within 20 weeks of pregnancy. Quite often, the miscarriage will occur even before the mother knows she is pregnant.
Close to 40% of all pregnancies end in miscarriage. A majority of miscarriages occur in the pregnancy first trimester i.e. between week 1 and week 12. In fact, miscarriage in the first trimester is not even considered abnormal. It is merely seen as your body's efforts to gauge the viability of the pregnancy coming to term, as we shall soon see when we look at the causes for miscarriage.
A miscarriage in the pregnancy second trimester (after week 12) though is something to be worried about and investigated as the underlying cause may be an abnormality in the mother's anatomy which can result in repeat miscarriages and other pregnancy complications.
If you have symptoms of a miscarriage but tests show that you are still pregnant, it is called a threatened miscarriage. It means that although the miscarriage has not occurred yet, it most likely will. However, there are rare cases where a threatened miscarriage did not come to pass and the mother went on to reach full term and give birth to a healthy baby. But such cases are more the exception than the norm.
Rest assured though that 90% of the women who suffer a miscarriage during the pregnancy first trimester will go on to have an absolutely normal pregnancy in the future.
Complications of Miscarriage
Having a miscarriage can increase your risk of a miscarriage in a future pregnancy as well.
Some women who have had miscarriages have developed infections in the uterus.
There is a widespread misconception that miscarriage can cause infertility. If your fertility levels were normal in the first place, a miscarriage will not affect it in any way.
Sometimes, bits of the placenta can remain in the uterus. This can cause infection. However, the chances of this happening are quite low if you are being treated at a medical facility that has modern equipment.
Causes of Miscarriage
When you are going through something as difficult as a miscarriage, you will be imbued with a desire to know why it happens. Knowing the reasons can help you deal with the emotional repercussions of a miscarriage. Like most other pregnancy complications, doctors have more questions than answers and admit that they cannot always pinpoint why a miscarriage occurs. However, in most cases of miscarriage, it is one of the following reasons.
Over 50% of miscarriages that occur in the first 12 weeks of pregnancy are due to a blighted ovum. What happens here is that the egg gets fertilized and goes on to develop a membrane and a placenta in the uterus, but no embryo. A miscarriage in case of blighted ovum will be an ejection of the placenta, which is useless without pregnancy, from the body.
Most miscarriages occur because the developing foetus has a chromosomal or genetic abnormality. This means that there is something wrong with the development of the baby's chromosomes or its genetic structure. So the body rejects the foetus through miscarriage. Doctors feel that this may be because the body knows that the foetus will have problems and not be able to make it all the way to term, or will not be able to survive outside the womb, or may cause harm to the mother.
A rare reason for miscarriage is a molar pregnancy. In a molar pregnancy, the placenta develops into a mass of cysts. In some cases, the cysts may be cancerous. A developing embryo may still be within these placental cysts, but it will not be able to survive. A molar pregnancy is also known as gestational trophoblastic disease.
Structural issues with the uterus or cervix can also cause a miscarriage. Miscarriages caused by uterine and cervical abnormalities seem to happen more frequently in the pregnancy second trimester.
A mother's health plays a major role in a successful pregnancy. If the mother is chronically ill or is severely malnourished her body may cause a miscarriage as it knows she does not have the strength to see the pregnancy to full term.
Unsuccessful implantation can lead to miscarriage.
Diseases of the immune system can also cause miscarriage. These are medically known as collagen vascular diseases. In such cases, the mother's immune system attacks her own body. It can thus also attack the growing foetus and cause miscarriage and other pregnancy complications. The collagen vascular diseases which are associated with higher incidence of miscarriage include lupus and antiphospholipid antibody syndrome. 
Some mothers-to-be worry that exercising, having sex, or lifting heavy things can cause a miscarriage. Rest assured though that this is not true. These are all routine activities and need not be stopped when you are pregnant unless you are at an increased risk for pregnancy complications and the doctor has advised you otherwise.
Risk Factors of Miscarriage
Doctors have identified certain risk factors that increase your chances of developing pregnancy complications like miscarriage.
Mother's health: If you are suffering from a medical condition during or prior to your pregnancy, there is a higher likelihood not just of miscarriage but other pregnancy complications as well. Some of the health issues more closely associated with miscarriage than others are thyroid problems, hormonal imbalance, diabetes, and infections.
Lifestyle: Some research has shown that an unhealthy lifestyle considerably contributes to the risk of miscarriage. Women who smoke, abuse drugs and alcohol, and have a high level of caffeine intake are at higher risk of miscarriage than their more health-conscious counterparts. Any exposure to toxic substances or radiation will also be a pretty strong risk factor in causing a miscarriage or other pregnancy complications.
Physical trauma to the mother: Certain kinds of physical trauma to the abdomen may be the cause of a miscarriage. A bad fall or hard impact have been known to increase the risk of miscarriage in otherwise healthy women with no other pregnancy complications.
Age of the mother: If you are under 17 or over 40, you are more susceptible to pregnancy complications. If you are under 17, then your body may have a hard time with the pregnancy because it is still growing itself. If you are above 40, your reproductive system is more tuned toward menopause than pregnancy, which is why pregnancy complications like miscarriage are likely to occur. Some studies show that even the father's age may be a risk factor. If the father of the baby is over 35, it may put the pregnancy at a higher risk of miscarriage. Rest assured though that this is not a given. Age is just one risk factor among many.
Pregnancy Tests: Certain pregnancy tests like chorionic villus sampling and amniocenteses may put you at a slightly higher risk of miscarriage.
Stress: If you are overly stressed, your body releases certain stress hormones that are capable of leading to a chain reaction and causing a miscarriage. Stress causes several other pregnancy complications as well.
Prior Miscarriage: If you have had a miscarriage in an earlier pregnancy, your risk of having one in your current pregnancy is considerably higher.
Medication: Some medical drugs have been known to increase the risk of miscarriage. Speak to your doctor if you currently are or are planning to take any medication so she can advise you accordingly.
Symptoms of Miscarriage
A miscarriage is usually preceded by vaginal bleeding or spotting. However, it is not a surefire symptom of miscarriage. Many women have implantation bleeding during the pregnancy first trimester which is completely normal. Tell your doctor about any bleeding that you experience during pregnancy, especially if you are at a higher risk.
The bleeding may be accompanied by period-like cramps. The pain may be moderate or severe.
You may pass some placental tissue. It would be a good idea to save this and take it with you to show your doctor.
You may experience pain in the lower back.
You may also have contractions.
Other symptoms of miscarriage include vomiting, chills, fever, and weakness.
A dilated cervix is a sign of an impending miscarriage. Obviously this is not something you can check for yourself. Your doctor will know after a pelvic examination.
Another thing your doctor will do to check for miscarriage is to give you an ultrasound. If the ultrasound shows a clear uterus when you are supposed to be pregnant, it means that you have suffered a miscarriage.
Treatment of Miscarriage
There is no treatment required for a miscarriage. In most cases, the placenta, embryo and other tissue will simply bleed out of the uterus. Sometimes, a surgical procedure called dilation and curettage (D&C) may have to be performed if there is excessive bleeding or if an ultrasound shows remnants of tissue in the uterus. If surgery is not preferred, the doctor may prescribe medication so that the remaining tissue can pass out of the uterus.
If there is an underlying cause for your miscarriage, then the cause will have to be treated to prevent miscarriage and pregnancy complications in the future.
Prevention of Miscarriage
There is not much you can do to prevent a miscarriage. But you can reduce your risk of miscarriage by taking care of your health all the time and not just when you are pregnant. Women who are in good health and lead healthy lifestyles are less likely to have a miscarriage or other pregnancy complications. So don't smoke, drink alcohol or do drugs, reduce caffeine intake, exercise regularly, maintain a healthy weight, have a healthy diet, and learn to manage stress. You can also make sure that any health problems are treated or brought under control before you get pregnant to prevent pregnancy complications. 
Coping With Miscarriage
Emotional Recovery
The hardest part of a miscarriage is not the miscarriage itself but coping with it after it is over. If you have lost a baby to miscarriage, it can be very difficult and agonizing to come to terms with it. You may experience extreme grief, guilt, anger, and a deep sense of loss. Many women suffer from depression after a miscarriage. Joining a support group or seeing a counselor can help you and your partner to heal. It could take anywhere from a few weeks to some months to fully accept the loss. Allow yourself the time and space to mourn. You may want to start a journal to record your feelings. Or perhaps a baby book in memory of your lost baby.
Physical Recovery
If you are desperate for children, you might wonder how long it will take to recover after your miscarriage and how soon you can get pregnant again. After a miscarriage, it is best to wait till you have emotionally dealt with the loss of your baby before trying to get pregnant.
Recovery from the actual miscarriage will happen within a few hours or days of the event. But your body will not be ready for another pregnancy for at least four to six weeks after the miscarriage. The recovery time will depend on how long you were pregnant before the miscarriage happened. To facilitate physical recovery, do not have sex for at least a month after miscarriage, do not use tampons, and do not douche.
When you get your first period after a miscarriage, it is a sign that your body has healed and is ready for pregnancy again. It is recommended that you wait for at least one full menstrual cycle before you try to get pregnant, provided you are not undergoing any miscarriage-related treatment.
Image: Shutterstock