Reality TV star Melyssa Ford  met with a violent car accident with an 18-wheeler that has left her with serious injuries. The model was on her way to celebrate her friend Zena Foster's bridal shower when an 18-wheeler merged into her lane clipping her back right tire. The violent impact flipped her vehicle multiple times before landing upside down on a Los Angeles freeway.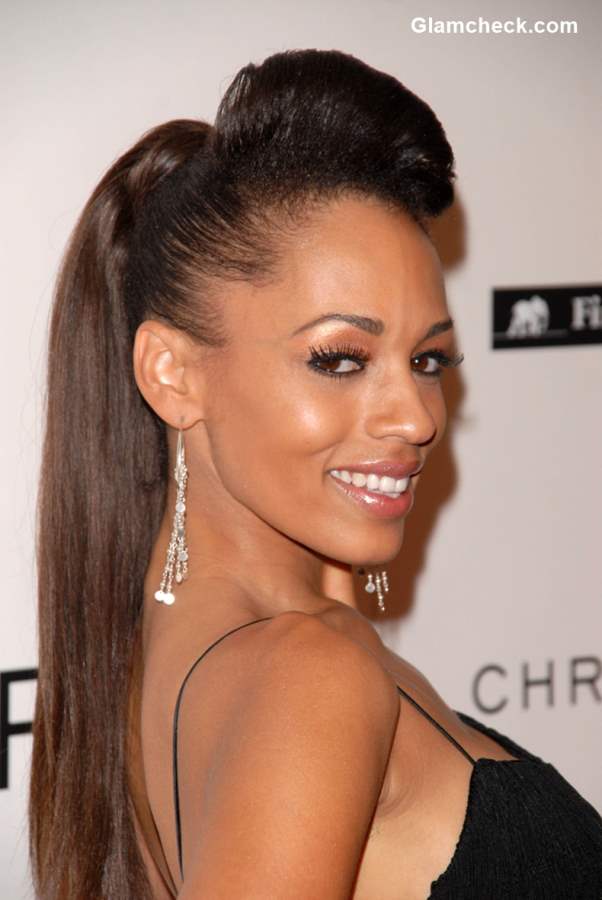 Melyssa Ford Seriously Injured after a Near Fatal Car Accident
A number of people and EMT personnel quickly reached out to her rescue and offered medical assistance before taking her to the hospital.
The accident has caused some serious head injuries including a fractured skull, concussion and bleeding in her brain. A 10 inch open wound had to be surgically closed using staples and stitches in addition to several bruises and  large gashes on her arms and legs.
Her close friend Claudia Jordan  took to Instagram and call on any eyewitnesses that may have seen the accident take place since Ford doesn't remember much.
We pray for Melyssa's speedy recovery.
Image: Shutterstock