Are you suffering from hair-loss, bad hair-cut or want to instantly add length to your short hair? Hair extension is a solution to all the problems.
It is a method of attaching human or synthetic hair to your natural hair for a free-flowing natural look. The extension can be attached in number of ways and thus depending on it, there are different types and qualities of hair extensions.
Hair extensions are not just popular among the celebrities but also among thousands of people around the world. It's a great way for adding thickness to thin hair, adding length to it and even highlighting them. (Now I wonder how celebrities today go from short to long hair every other day)
Methods of attaching hair extensions:
Now this is something very important to understand as this decides which the safest method is.
1) Strand by Strand Extensions: Fusion
As the name suggests, this process involves small amount (around 20-40 strands) of extension hair (natural or synthetic) applied to small sections of your own hair. This method involves coating your own hair with a chemical or foreign substance following any of the following methods like heat fusing, gluing or using waxes.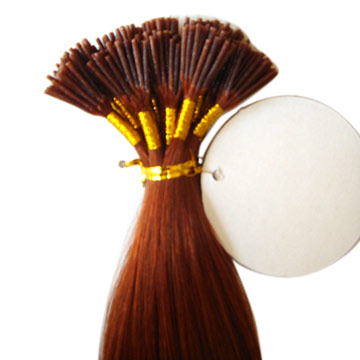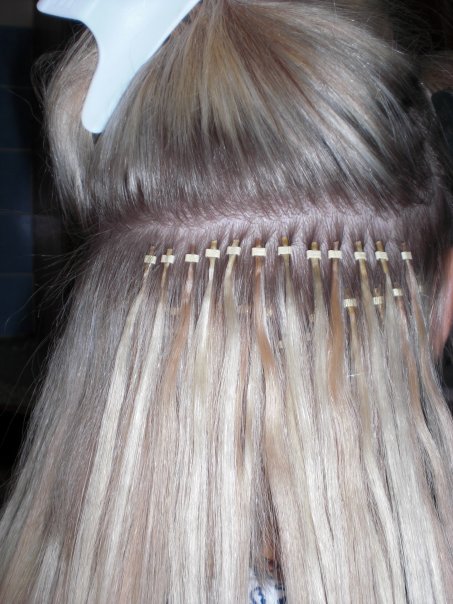 Applying Fusion hair extensions 
 These extensions last for 1-2 months. Generally, it causes some damage to the natural hair. Therefore, it is not recommended.
2) Hair weft: Clip-In hair extensions
 A hair weft (strips of real human hair/ synthetic hair) looks like a little curtain of hair attached together at the top and free flowing at the bottom. They come in sets of 8-10.

Clip-in hair extension weft
 In clip-in hair extensions, each strip has small clips already attached to them. The clips are clipped into the hair between sections. The clips remain hidden and give a natural look. This method is much easier and safer as it does not damage the natural hair and can be easily done at home. It generally takes 10-15 minutes to fix them up.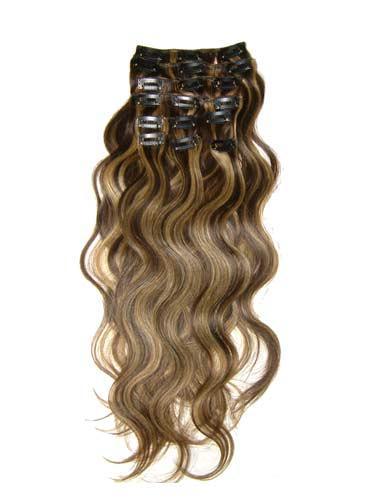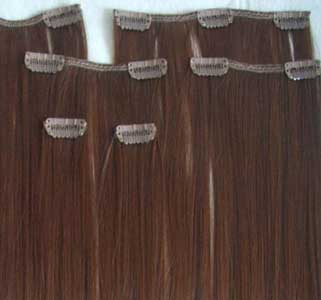 Clip-in hair extensions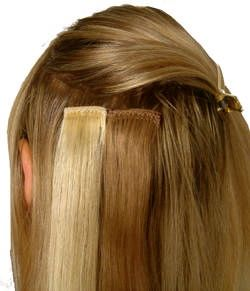 Applying Clip-in hair extensions
So all you girls out there, just move ahead and style you hair with extensions available in different lengths, colors and textures and surprise others.
 Let us have a look on few before and after hair extension pictures.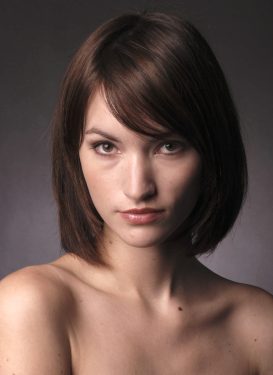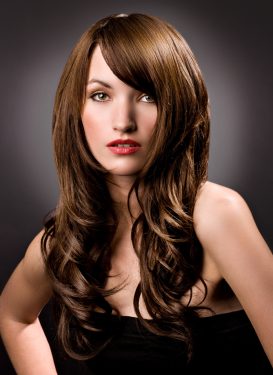 Before                                                                           After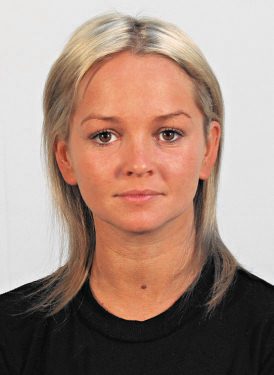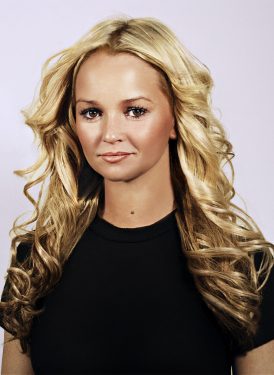 Before                                                                           After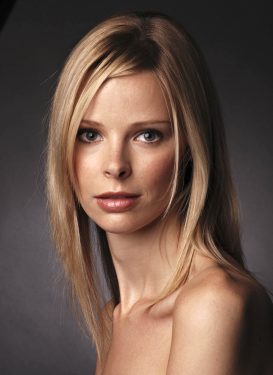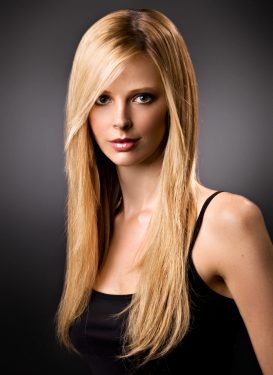 Before                                                                           After