How many times have you secretly thought that you would surely wear the red lipstick stashed away in your cupboard to an outing, but shied away yet again, fearing you may not be able to carry off the look? How many times have you envied looking at women who can carry off the red lipstick with aplomb? For many of us these instances would be innumerable.
The red lipstick signifies boldness, glamor, exuberance and sexiness all at once. And precisely this is the reason, many of us shy away from adopting this color whole heatedly, secretly wishing that we could know somehow the perfect way to wear this.
Blood red and shades of it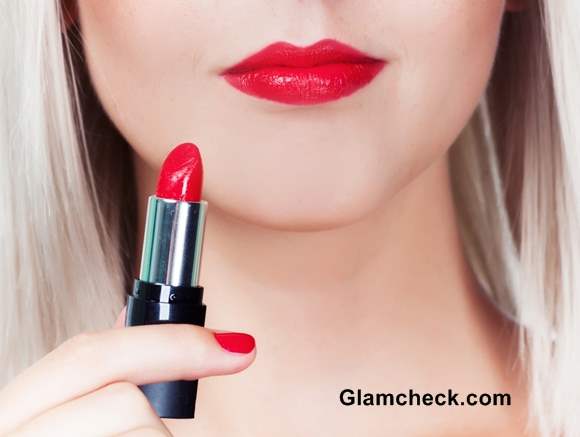 How to Apply Red lipstick
While, red traditionally would mean blood red, these days the cosmetics companies have come up with different shades of red, suitable for almost every skin color. If you are not so confident about carrying off the blood red color, choose a darker shade of red leaning towards cherry red or a lighter shade leaning towards pink. By picking up a shade of red that you are comfortable with, you could slowly gear up to wearing redder – reds. The trick is of course to find the right shade of red and then carry it with confidence.
Red lipstick and skin tone
Red lipstick for Fair skin: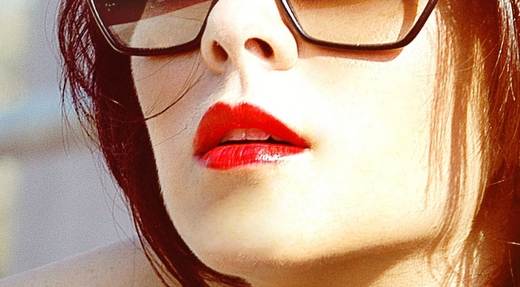 Fair skinned women find it easier to carry off a blood red color – but they also carry off other colors with equal ease.  If you are fair skinned but have more redness in your skin color, opt for reds bordering on orangeish or bluer / blackish streak, avoid pink undertones as they may make you appear ruddier. For fair skinned people with yellowish undertones, try adding some color to your facial tone, by opting for redder tones apart from of course the classic blood red. Avoid too much of paler reds such as a very pale pink, or orangey reds as they may make you look paler.
Red lipstick for Wheatish and duskier skin tones:
Choosing and wearing red for this skin tone is a pleasure, far from common belief. A lot of shades of red actually suit this skin tone. For women with duskier skin tone, try wearing bright reds, cherry reds and pinks. Fuchsias, burgundies, maroons and cherry reds are all ok to be worn. Avoid reds which are too orangey as they may be too stark for your complexion.
Red lipstick for Darker/ warm skin tones: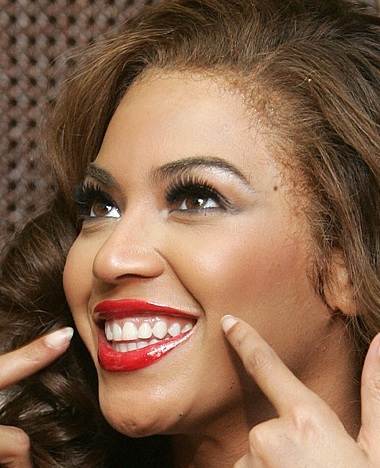 Choose reds with brownish hints for this skin tone, if you are dark but not bordering on black. Other colours which suit this skin tone would be deeper and truer reds and pinks such as fuchsia. Try and avoid orangish and light pinkish tones of reds as these could be very contrast for your skin tone.  Do not wear very dark brown red on very dark, black skin as the effect could be a little unappealing. Stick to deeper reds and reds with a hint of blue, black or brown. Also avoid too light tones of orangish and pinkish reds.
Red lipstick and shape of lips
While wearing reds, also pay attention to the shape of your lips. Make up experts believe that the fuller your lips, the redder the lipstick you can carry (keep in mind the skin tone as discussed above, as well). The red lipstick perfectly complements fuller lips. If you have thin lips with not a very well defined arch, stick to lighter shades of red bordering on pink or orange.
How to apply red lipstick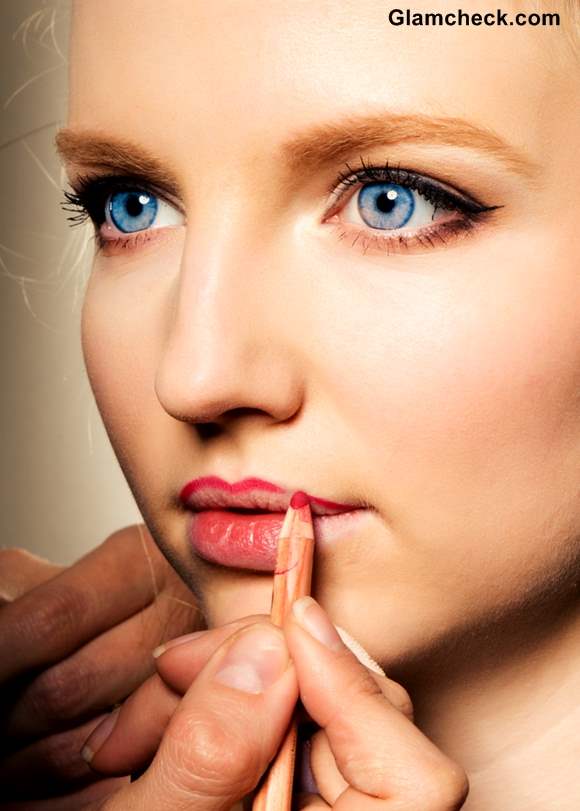 The ground rule for applying any lipstick remains the same – apply a lip primer. A primer ensures that the lipstick will stay put for a longer time.
You could use a lip liner to ensure that the color stays within the lines. Opt for a transparent liner if you do not want the same to stand out.
Apply the lipstick with a brush or simply dab it on as a stick. Any excess color should be absorbed on a tissue paper by holding it between your lips folded inwards.
Apply a transparent glossy coat if you want the look to be a wet look.
If you want to tone down a really rich red after you have applied it, you could even apply a golden or bronze lip colour on top of the red color to come up with a unique color.
Makeup tips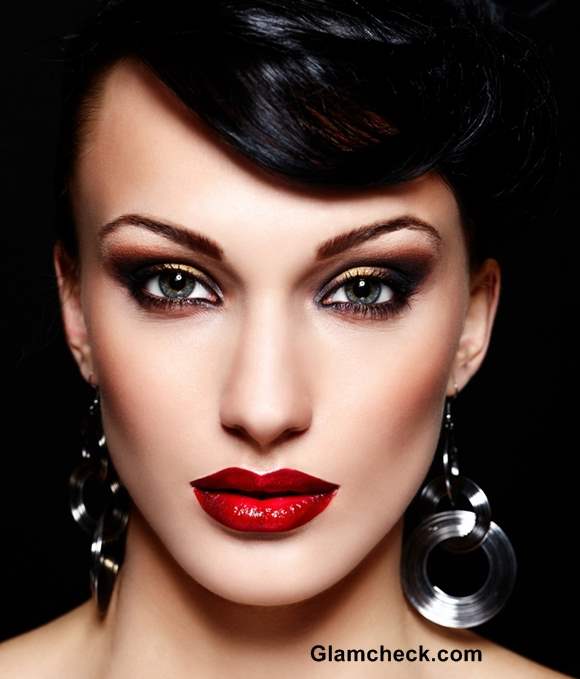 How to Apply Red lipstick 
While wearing a blood red lip color, try and keep the balance make up on your face minimal especially during day events– opt for the nude eye look – with very thin liner in neutral colors like black, brown or dark navy and mascara. Avoid stark eye shadow colors. The blusher on your cheek could be peach bordering to really light beiges.  Avoid pink blusher for the fear of overdoing it. It is ok to paint your nails in the same red as your lips.
If you plan to wear red lipstick for a night event, you could glam up the day look, by adding some color to your eyes (only a hint of  lighter shade such as brown, gold or bronze should do, nothing much). Don't overdo the eye makeup or use too much of dark colors as the look could totally transform from chic to Gothic.
What to wear with red lipstick
Red lips go with almost all color of apparel and at any time of the day, though many prefer wearing it by the night and for formal chic events. Red lips can be worn with the classic apparel shades – black, red or whites, warmer hues – yellows and oranges and even the cooler colors – yellows, pinks or blues. Remember the above points to ensure that the lip color complements your skin tone and you do not go overboard with the makeup.
If you are still having two thoughts about red lipstick, picture this – A Marilyn Monroe, an Elizabeth Taylor, Madonna or Angelina Jolie would have never had reached the iconic status of 'fashion divas' without a little help of this humble red lipstick. Go out today and find your red!
Shutterstock